Have you ever slaved away at a DIY project, only to discover that it didn't look quite like you thought it would? I worked my hardest on a plant stand this last weekend that used pallet boards, and a bit of chalk paint. And guess what? It turned out awful! Nothing like the Pottery Barn inspired look that I was going for…No matter your level of DIY expertise, these DIY projects are easy, and they DEFINITELY won't look DIYed.
I'm always looking for a fun and funky way to display my pictures! I think pictures are an essential part of every home, and I love the way these are displayed. Recreate this DIY magic for yourself with a tutorial courtesy of Home Me Oh My.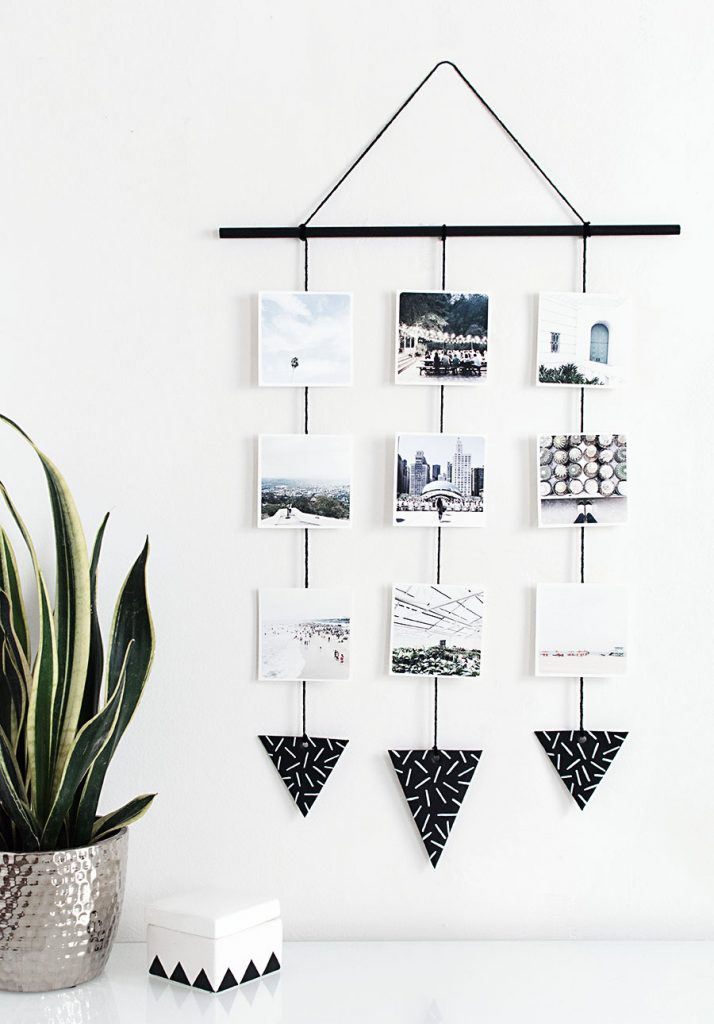 Need a great way to store you blankets, while looking fashionable? Try making this DIY blanket ladder! You can create this using scrap wood, and basic tools. Domestically Speaking used a weathered gray stain to make this ladder look especially rustic!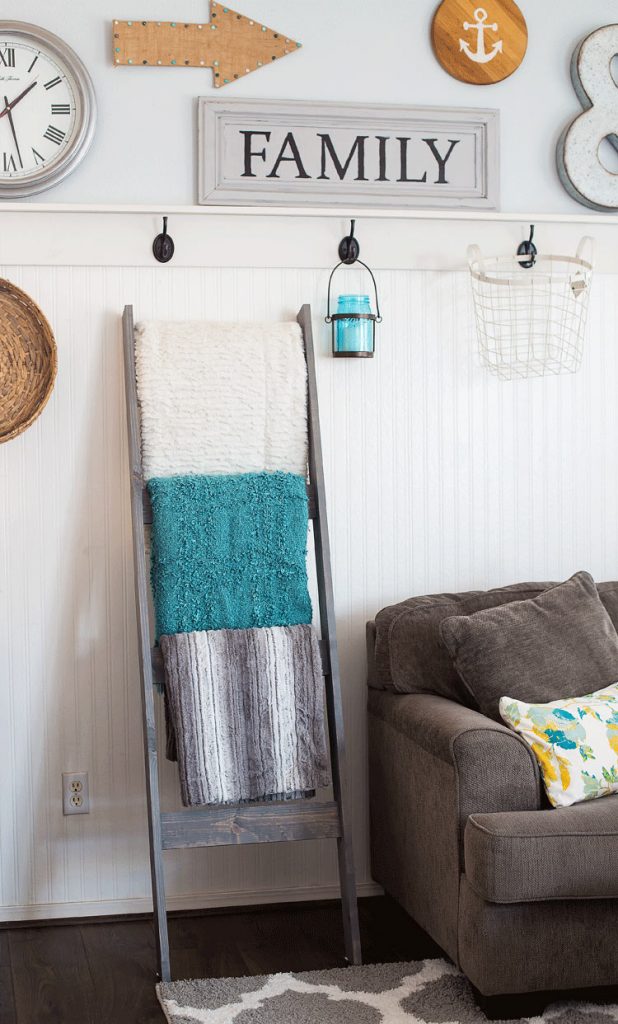 Tackle your mail clutter, while maximizing the storage space found on your kitchen walls. Pick up a set of wire storage baskets on Michaels and mount them on an empty wall in your kitchen. You may be surprised at how a simple DIY like this one can make your kitchen all the more productive. Check out how they did it at A House Full of Sunshine.

My eldest daughter has been BEGGING me for some additional seating in her bedroom. At first, I couldn't see the point. But then I realized; it must suck to have to sit on your bed all the time! Give your kiddos an alternative with a hanging swing via A Beautiful Mess.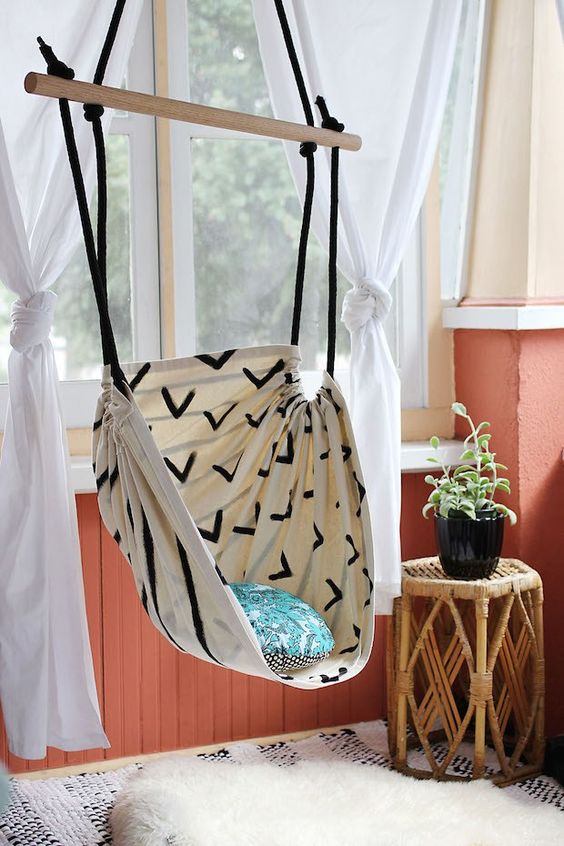 Got an old dresser you aren't doing anything with? Rescue it from the depths of your attic and give it a brand new fate…as an outdoor bar! Install a wine glass rack, and a few other items. Now you have an outdoor entertainment centerpiece! Learn how to do it at Hometalk!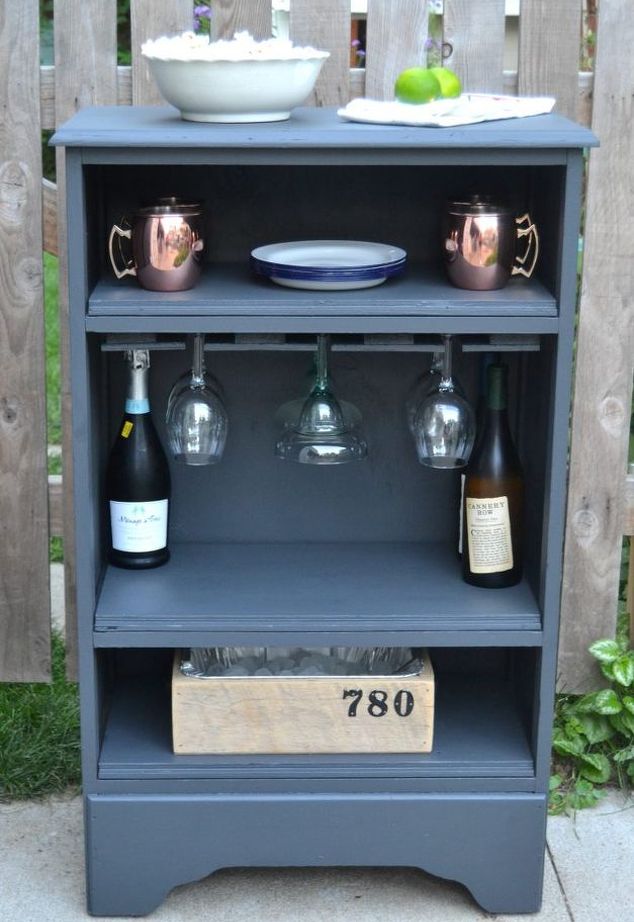 Take your old 2x4s and build yourself a brand new wall-shelving unit! Stain it, or leave the wood as-is. Either way, it's an unbeatable piece of wall shelving! A Pair & A Space has more! Don't miss out!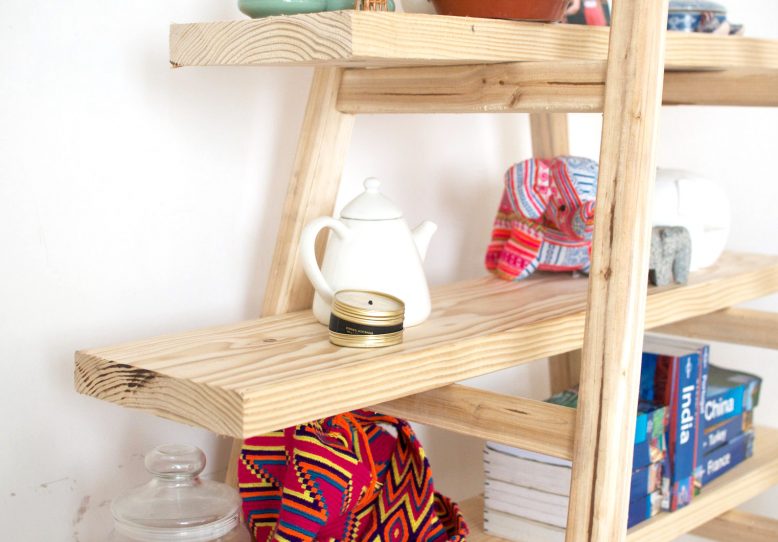 Why Don't You Make Me is the brains behind this GENUIS DIY project. Hanging shelves look chic, modern, and totally beautiful. Plus, they add a ton of extra storage space to your bedroom, kitchen, or wherever else you decide to install these. Use pieces of yarn (from Michaels) to hang these up!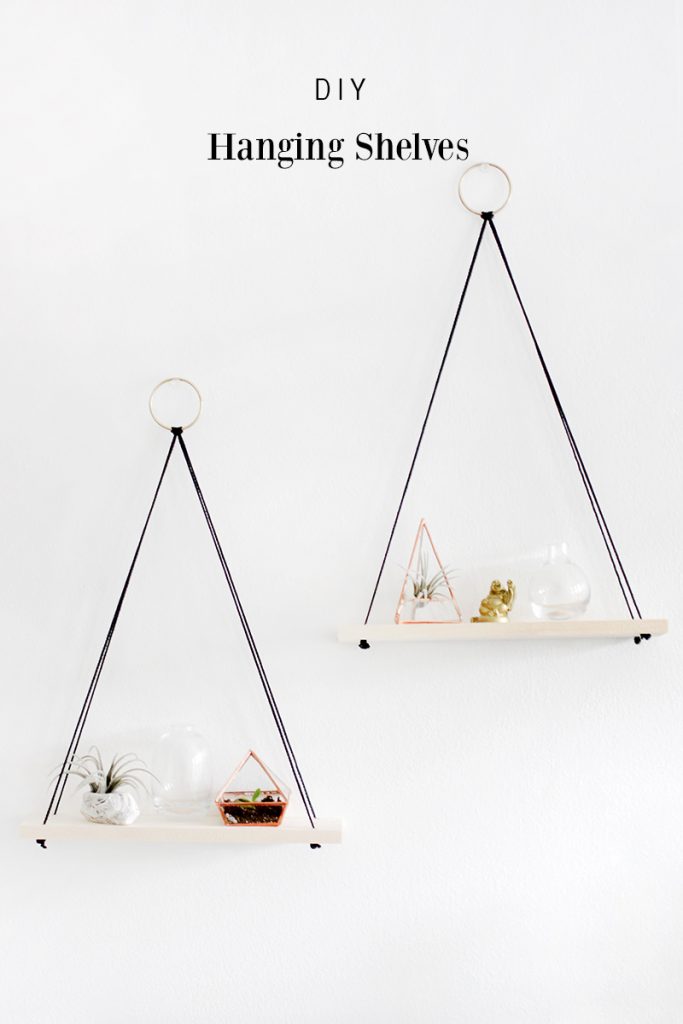 Take your bath relaxation to a whole other level with this DIY bath tray….I mean, who doesn't like to enjoy a glass of wine in the bathtub? Certainly not me….;)
Idea from The Idea Room.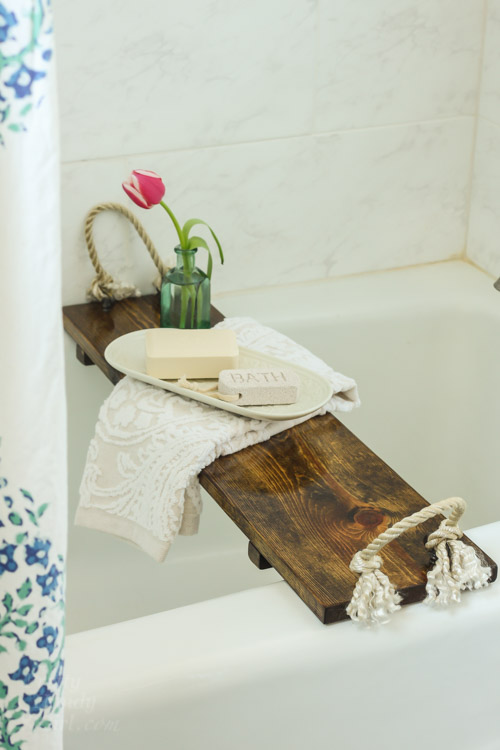 Let's face it; as much as we like a glass of wine after a long day, our wine glasses are almost BEYOND difficult to store! Use a piece of driftwood, or just buy this wine rack on Etsy for a rustic way to store wine glasses. I'm in love!