One doesn't have to say much when it comes to the importance of fire starters. They're the best thing ever for camping and backpacking (I've used the petroleum jelly and cotton ball hack SO many times while backpacking!) Whether you use them for camping, or you like to keep a ready supply in your arsenal for an emergency, you'll want to make at least ten of these.
If you've got petroleum jelly (Vaseline) and cotton balls, you've got an extremely easy DIY fire starter. All you have to do is thoroughly coat your cotton balls in a layer of Vaseline. You might be amazed at how quickly you start a fire with these babies.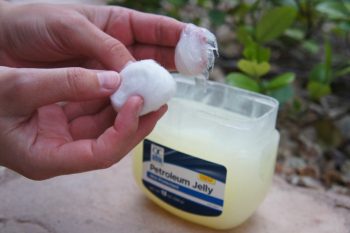 If you're a Mom (or Dad!) with lots of kiddos…you probably have a lot of these materials hanging around your house. Use recycled toilet paper rolls, and stuff some dryer lint into them for an easy fire-starter project. Wrap your creation in wax paper to complete your project.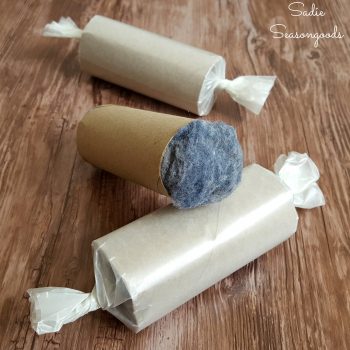 I'm a lover of candles…so I have a TON of leftover candle wax! Simply dip a pinecone (or two) in melted wax, and let the wax fully harden before you put them to use. As a bonus, these smell amazing! The printable tag is optional, but it makes a great addition if you are giving these as a gift.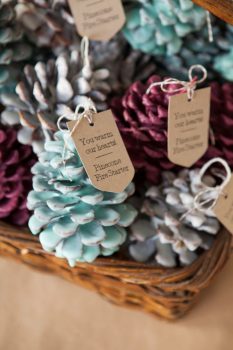 If you love wine..chances are you have a ton of wine corks laying around. Soak them in Isopropyl Alcohol and let them dry completely before using these are a fire starter. Be careful not to burn yourself…the alcohol is extremely flammable!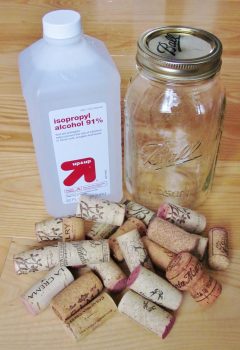 These cotton face pads (I'm sure all of you makeup gurus recognize these!) are dipped in melted candle wax and fully dried for the easiest DIY fire starter. Depending on the wax you make these with, these would smell terrific as well!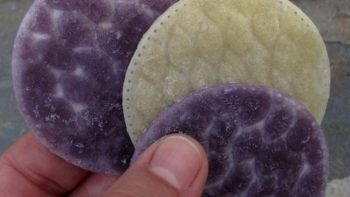 Want a fire starter that smells seriously amazing, and seriously holiday-like? Wrap cinnamon sticks in newspaper and tie them off with twine for a quick fire. Mouths will drool as the cinnamon lights!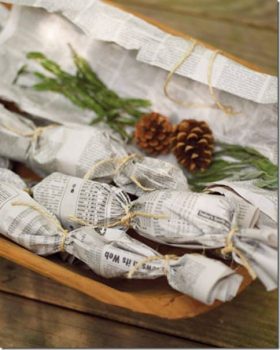 Do you bake things? Or, well, wash your clothes? If so, I can bet that you already have all of the ingredients in your pantry or laundry room! Pour old candle wax into the "holder" of an egg carton, and immediately cover it with dryer lint, so it sticks. Wait till your creation hardens, and cut out each egg carton "holder" for individual fire starters.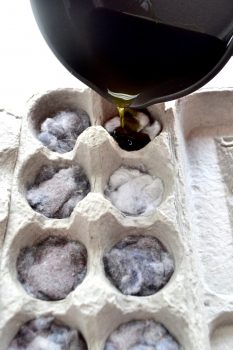 I found all of my project inspiration here: