I don't know about your household, but around here you'd be pretty hard pressed to find a dry hand towel! Never lose them again with these adorable kitchen towels from Pinterest. They're a surprisingly simple sewing project, and you can use old scrap material when creating these! It can't get any better! Find the instructions for these here!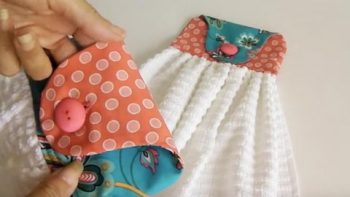 You don't even need to break out your sewing machine for these! Using pieces of linen (or whatever kind of fabric you would like) and tape out lines using painters tape on your swatch of fabric. Paint the lines a deep blue if you're going for a nautical touch, but you can choose whichever color you'd like!  Click the link above for the full tutorial from Jenny Stephens.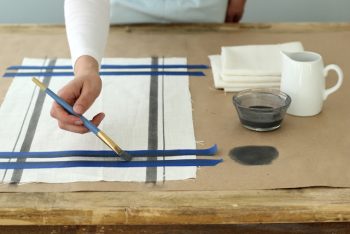 Dishtowels are a great way to add seasonal decor to your kitchen without commiting to (or having to put up) any dramatic holiday home decorations. Add bright embellishments to your plain dishtowels. Use pieces of bright scrap fabric to create seasonal themed dish towels, the red in these makes them perfect for Valentines Day! You will need a sewing machine to make these, but they can be created in only an afternoon!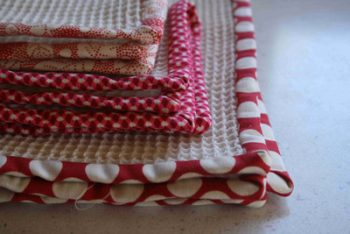 Tired of walking into your kitchen to find your favorite dishtowel in a heap on the floor? Yeah, me too! Get rid of that annoyance with these awesome Stay-Put dish towels from All Free Sewing. You will need your sewing machine for this one, but you can use old and unused dishtowels as the basis for these. It makes the DIY project a bit easier to already have the "framework" ready to go!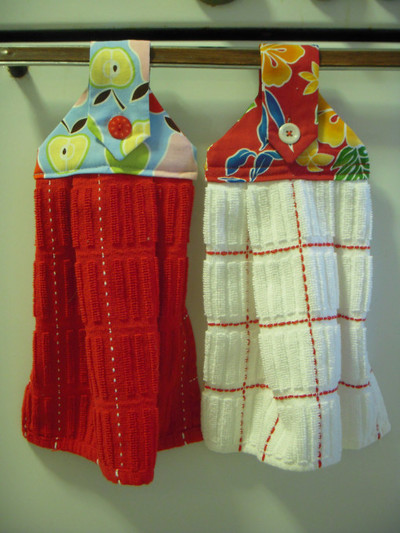 Another adorable idea from All Free Sewing! These vintage inspired hanging dishtowels are a bit more difficult to create than a few of the previous ideas. But you can't go wrong with vintage charm in the kitchen! If you aren't into bicycles, you can easily sketch a different design to accessorize the towels. Click the link above for the full tutorial!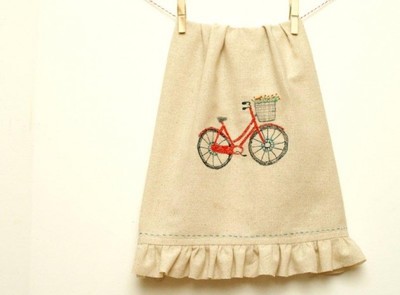 Transform old tea towels into brand new dishtowels! Twine and Braids shows us how with a really easy-to- follow tutorial! Use rubber stamps or stencils to help you get a flawless design!  Hang them on a piece of twine with a few rustic looking clothespins for an unbeatable display.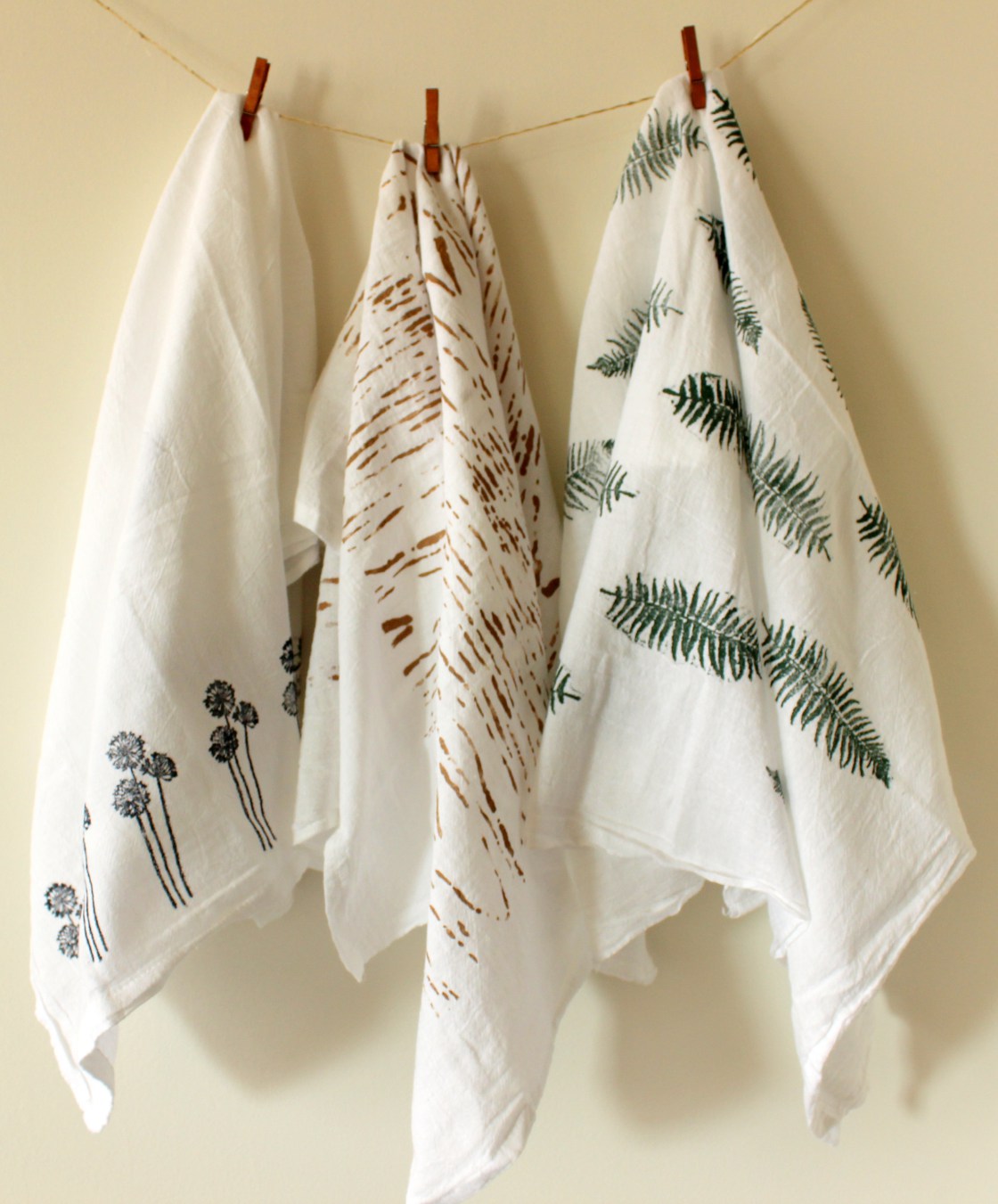 A perfect gift idea for Mother's Day, or just any old day! Use a dishtowel to pass your favorite recipes on to your loved ones. You can trace the handwriting from old recipes (how awesome would it be to have a recipe towel written in your grandmother's handwriting?) or you can free write it instead! Either way, make sure you pick a marker that is safe to use on fabric. Use old tea towels (or flour sack towels, they're essentially the same thing!) as the basis for this project. You can get a set of tea towels for $3! What a bargain.