I'm pretty sure every kid dreams of having a teepee that they can play in! Luckily, you can make a no sew teepee really easily by following these instructions!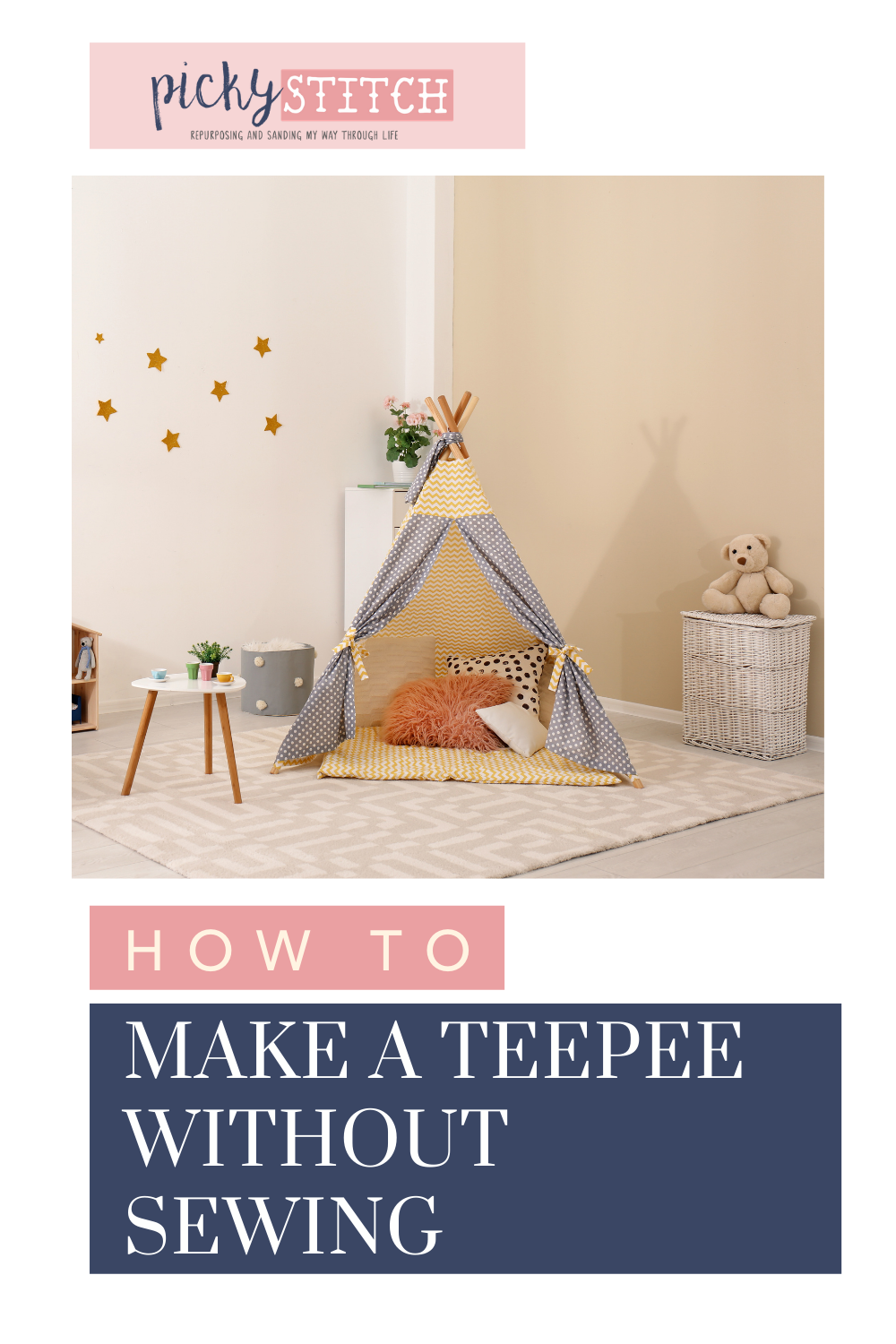 No Sew Teepee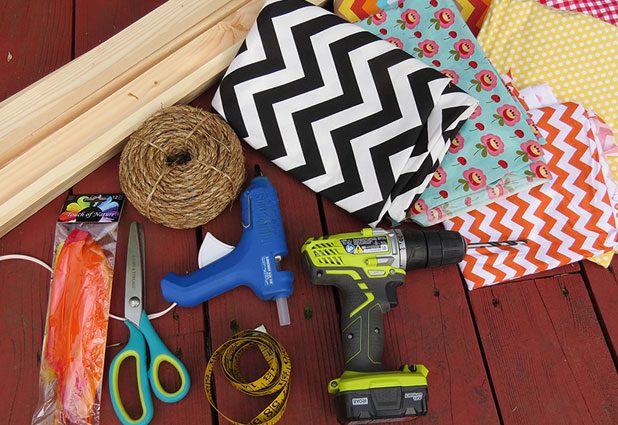 To make a no sew teepee you will need to gather these materials:
Wood, 6 pieces, 1-by-2-inch by 8-foot
Measuring tape
Drill
Rope
Scissors
Fabric scraps in various patterns
Hot glue gun
Then you will need to decide how big or how small you want your teepee. A large one will use the full piece of wood (8-foot piece) a medium sized teepee will be best with 6-foot pieces, and for a small teepee 5-foot long pieces work best. Cut the wood to the size you would like it and then drill a hole that's 12 inches from the top of each piece of wood.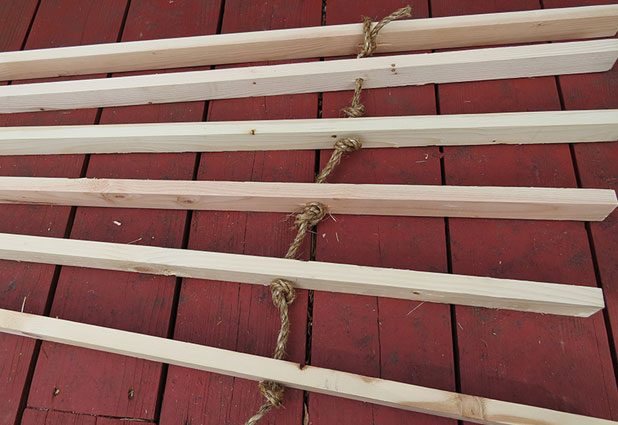 Take your first piece of wood, string the rope through it and then tie a knot so that the rope stays in place. Keep stringing it through each piece and tie knots, leaving about 2 inches of slack between them.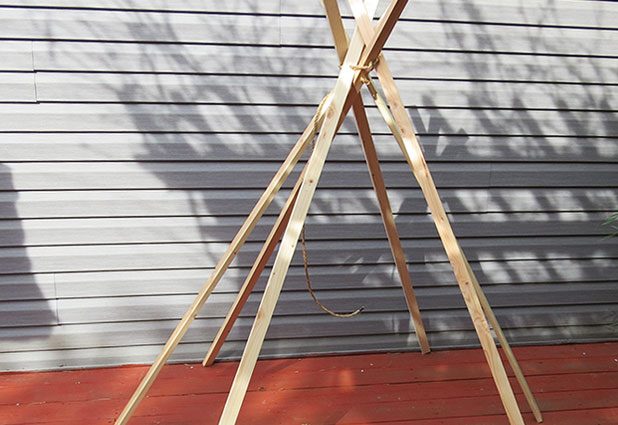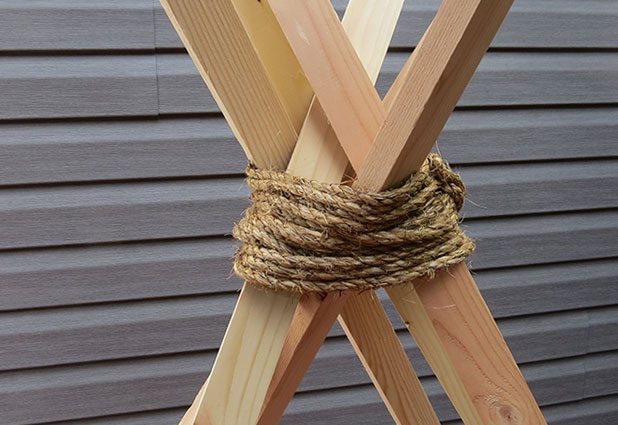 Then stand the wood pieces up to form the shape of a teepee. It's best to get some extra hands involved for this step! Once you have it in place how you like it, wrap some rope at the top to keep it all together.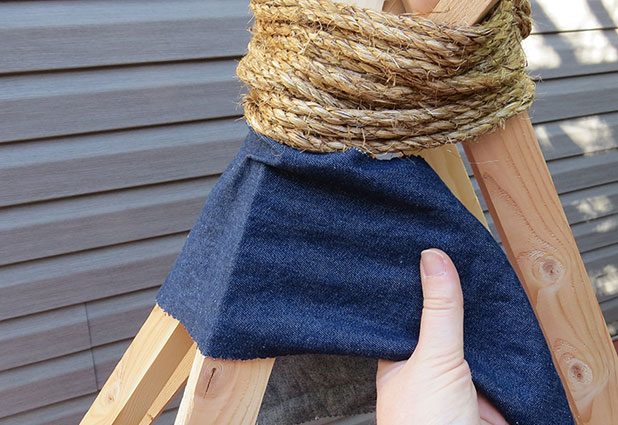 Now it's time to add your fabric! Cut your strips of fabric how you would like them and start wrapping them around the top, and applying them with a hot glue gun so that the fabric is secured to the wood. You can do this with all the same fabric, or use lots of different patterns.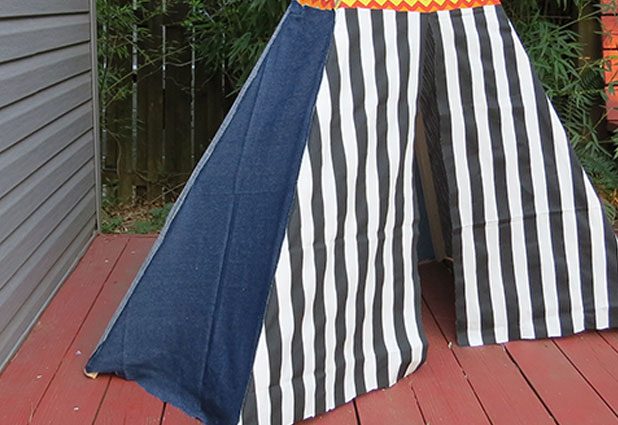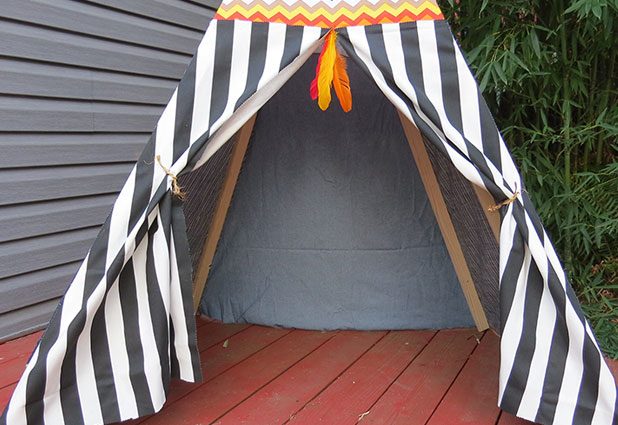 You can also attach a large piece of fabric to one side, and cut a slit out of it, to make the door opening. If you want to make it so the doors can be tied back (optional) make a hole in the fabric and slip some rope into it. Then use the rope to tie to the wood on each side which will pull the fabric open wider and keep it in place.
Here are some more examples of no sew teepees: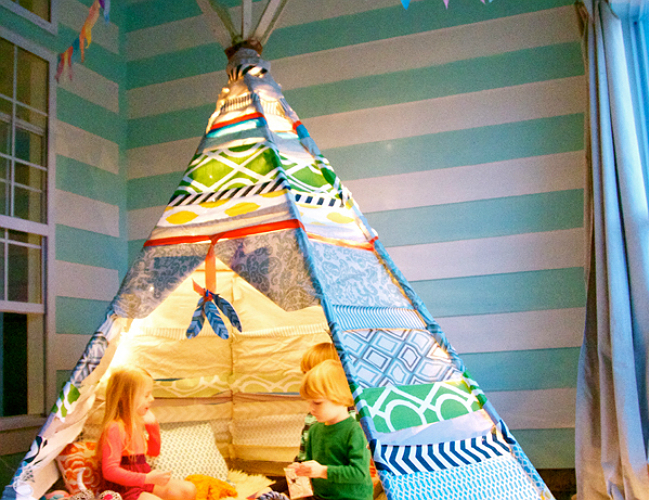 Reading nook teepee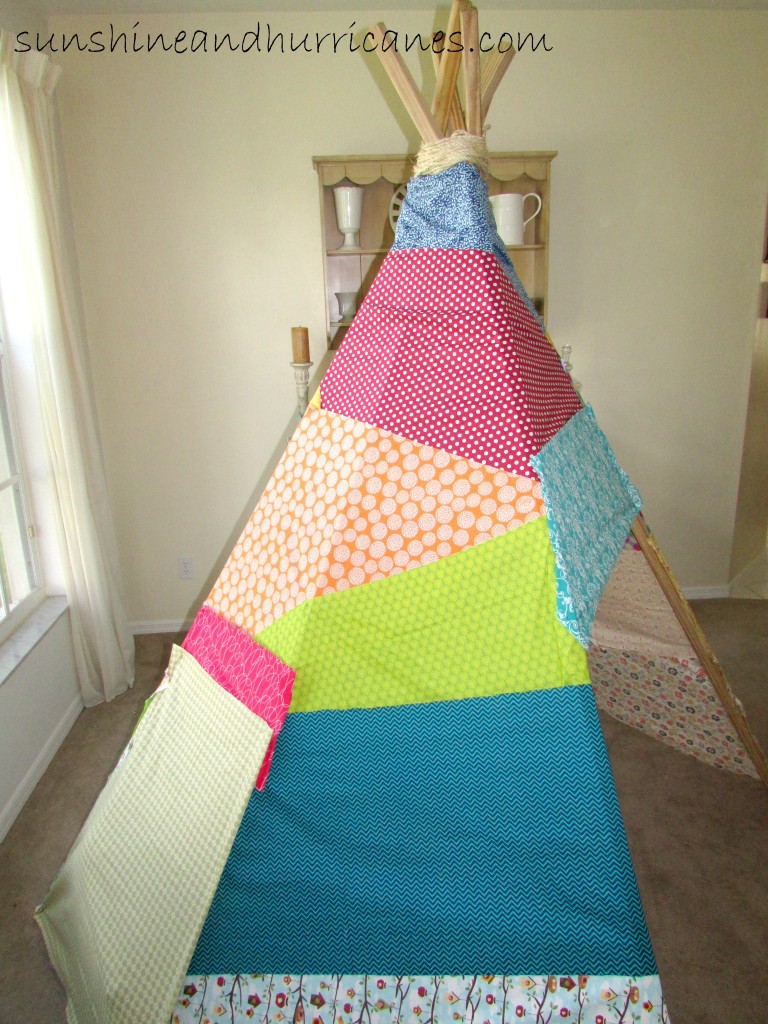 Patchwork teepee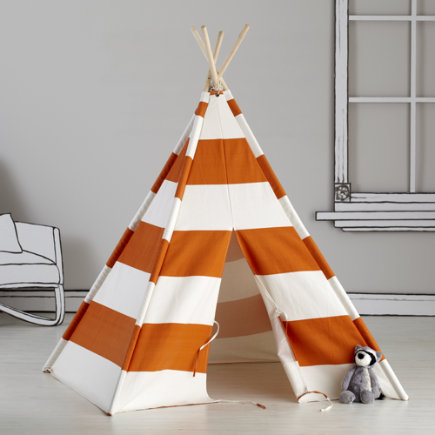 Orange and white teepee
I hope these no sew teepee ideas inspire you. For more inspiration, check out my post on creative kids' bedroom ideas!