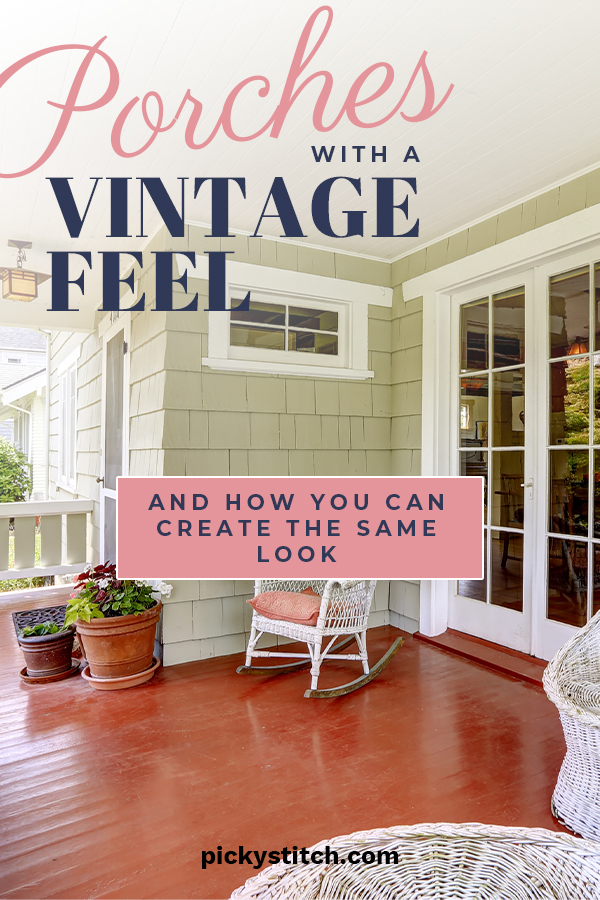 There's something about vintage elements on a porch that just make your space look so timeless and inviting. Plus, adding a piece of antique furniture here and there can really add a bit of charm to just about any space. If you love the look of a vintage home, try one of these easy vintage porch decoration ideas. You'll be so glad that you did!
Porches With A Vintage Feel And How You Can Create The Same Look
Add A Rocking Chair
Start by adding a classic element like a rocking chair to make your front porch look a little more vintage. Though purchasing a new rocking chair outright can be kind of expensive so I recommend first searching online or at a thrift store. Make sure to cover your rocking chair in a weatherproof stain of sorts to prevent damage. Bring it inside during the especially harsh months. Now, all that's left is to enjoy this with a glass of lemonade in hand.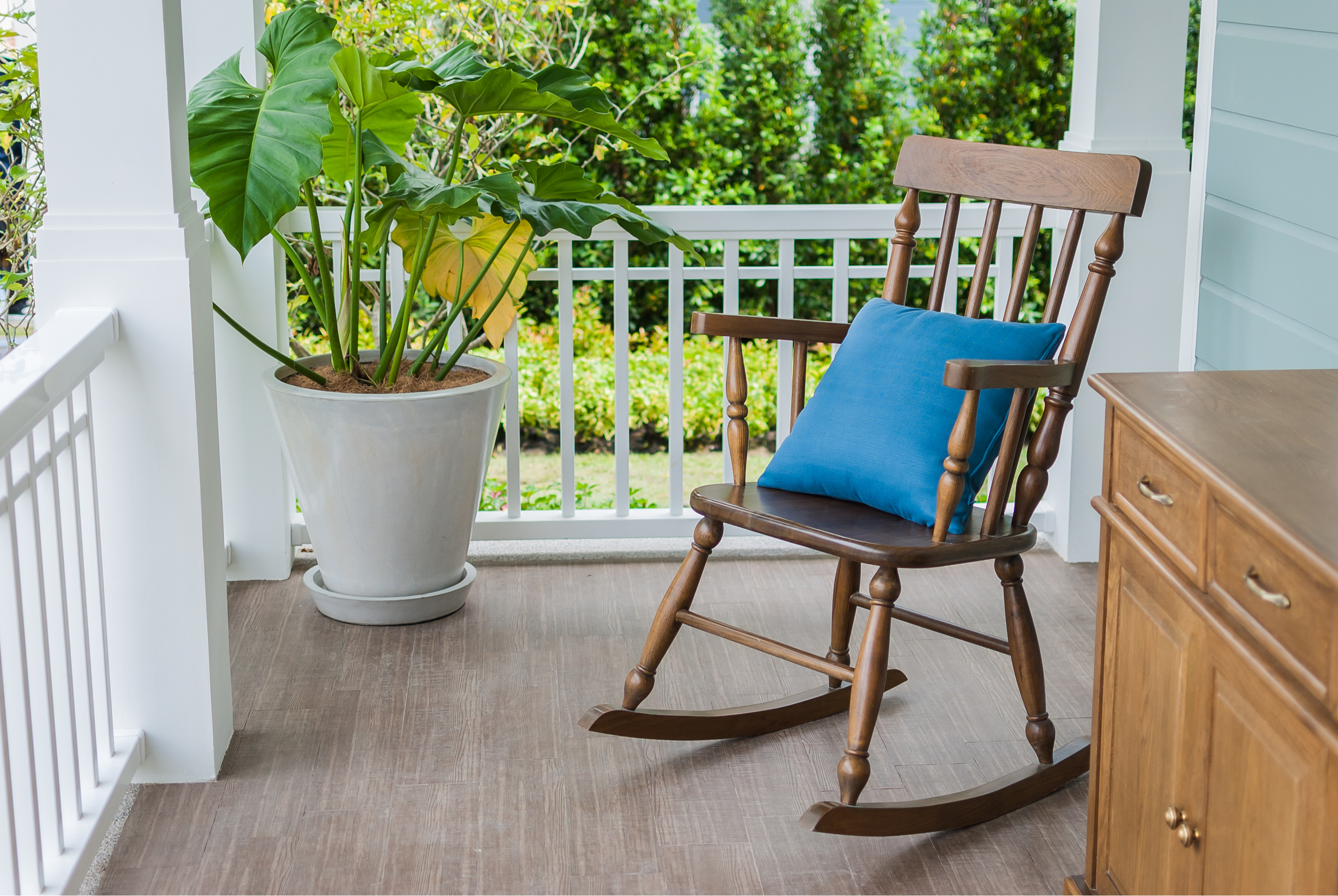 Or A Bold Front Door
A front door really says a lot about the home, and if you want your front door to send off a vintage vibe, I recommend brightening it up with some paint. The bright door provides a cool contrast while drawing attention to the wonderful architectural details around the front porch. And if you're really feeling ambitious, why not create your own molding like the kind around the doorway below? This is one of the most beautiful vintage porches. I'm inspired to steal this exact design for my own home.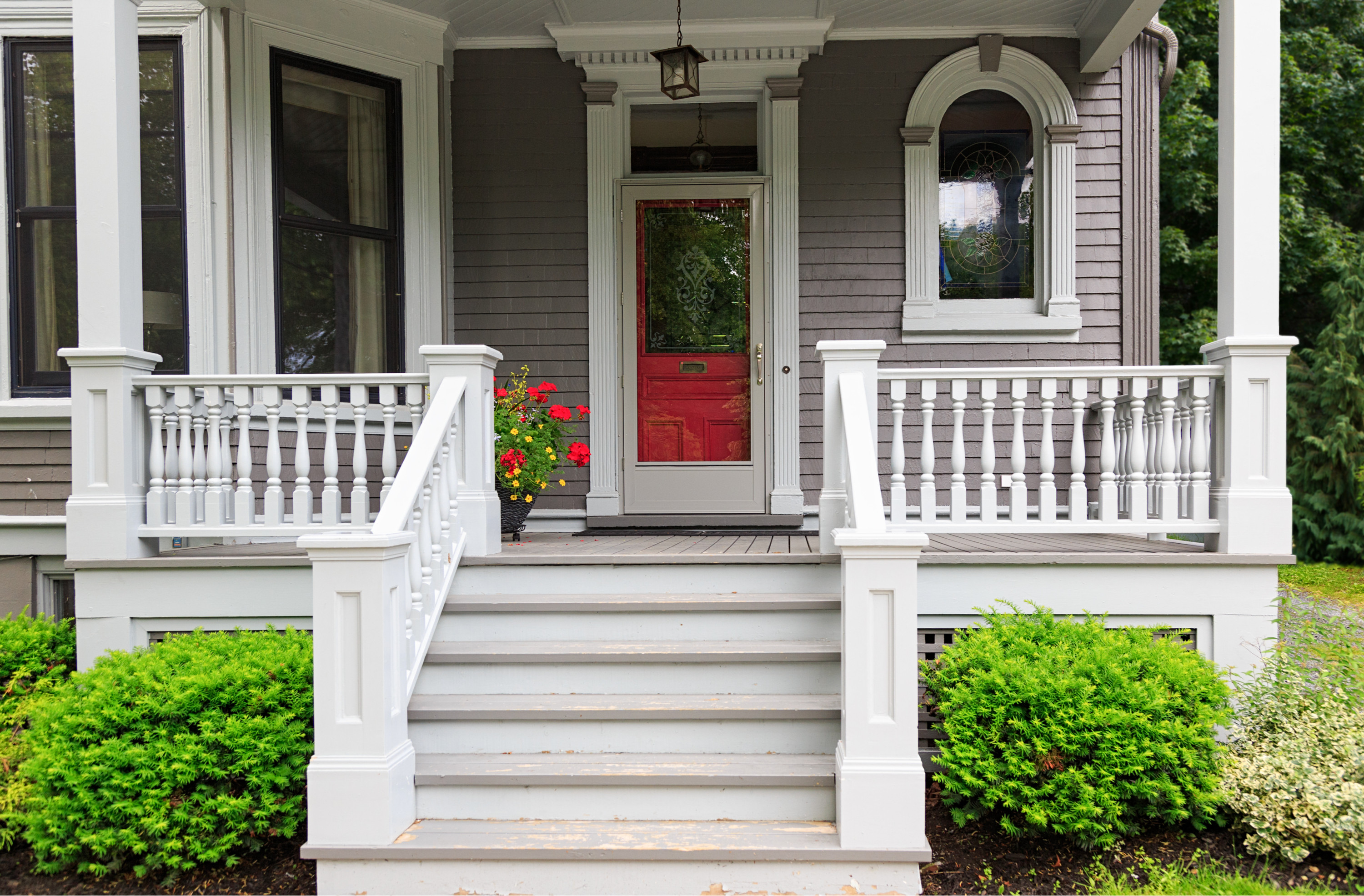 And Some Gingerbread Trim
You really cannot go wrong if you add vintage latticework like the gingerbread trim below to your front porch. The intricate detailing of the trim takes me instantly back in time. Or, if the gingerbread is simply too much for your tastes (and I do understand how it might be) consider adding in some stained glass around your door. Though you can install real stained glass, it can be expensive. Fortunately, these stick-on films look and work just like the real thing.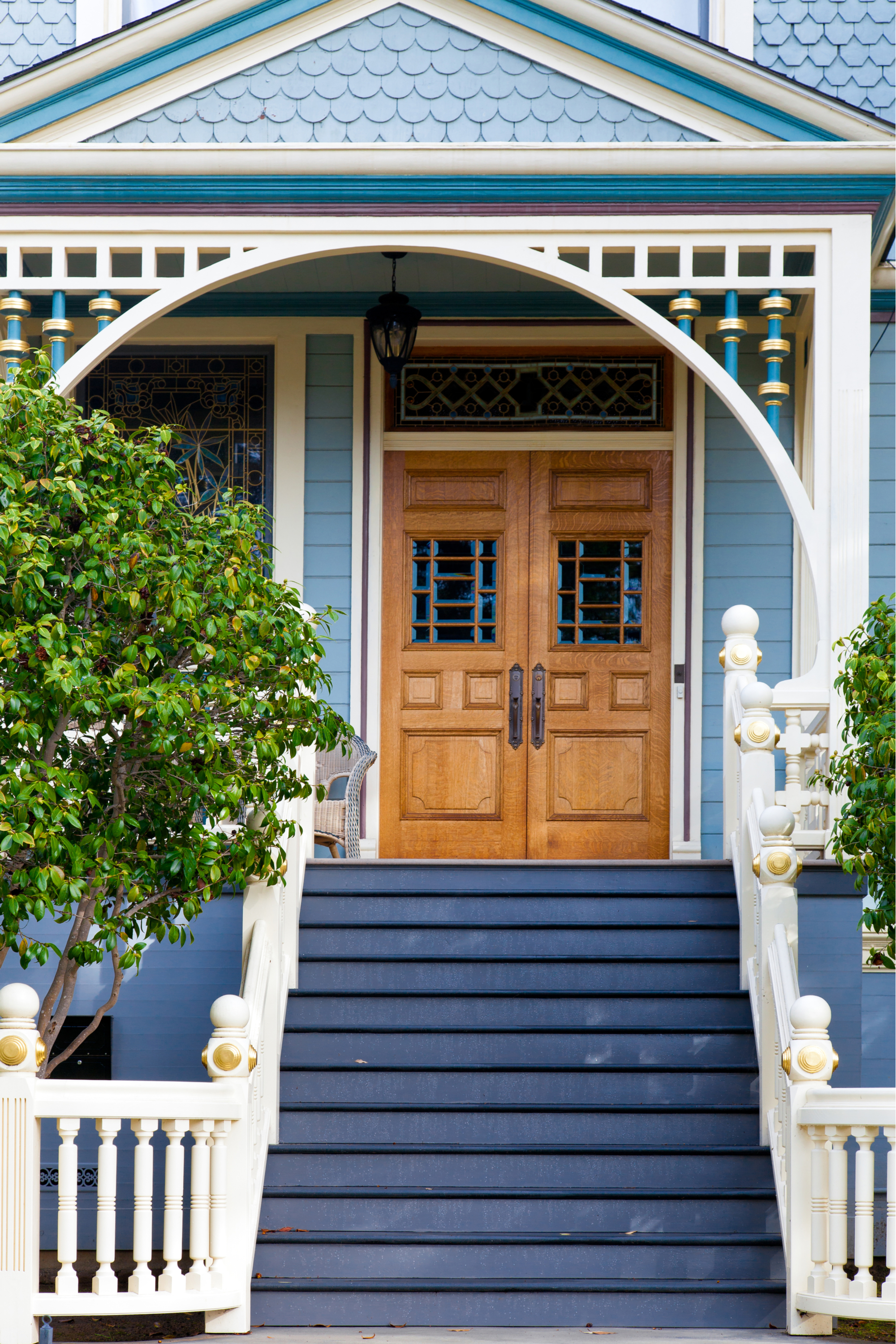 Classic Furniture Elements Are Always A Plus
When creating your own vintage themed porch, you can't go wrong with using wicker furniture decor to liven up your space! Wicker porch furniture will always be a classic element of a vintage porch and I can't help but be reminded of the set at my grandmother's house! Give any old wicker a good cleaning using this guide and brighten them up with a cute throw pillow for an adorable vintage porch your neighbors are sure to comment on.

Use Accessories To Complete Your Look
Finish your vintage front porch off with a few classic accessories like galvanized steel buckets or other unique baubles. Fill any vases with cut peonies, hydrangeas, or sunflowers for a charming effect sure to complete the look of any outdoor space. Visit Michaels, local antique or thrift stores, and even swap meets for your own accessories. They're as fun to shop for as they are to decorate with. This is one of my favorite vintage porch ideas.