It doesn't matter if you aren't too great with a sewing machine…there are enough sewing gift ideas for everyone–no matter your skill level! Keep reading for a few of the very best sewing gift ideas.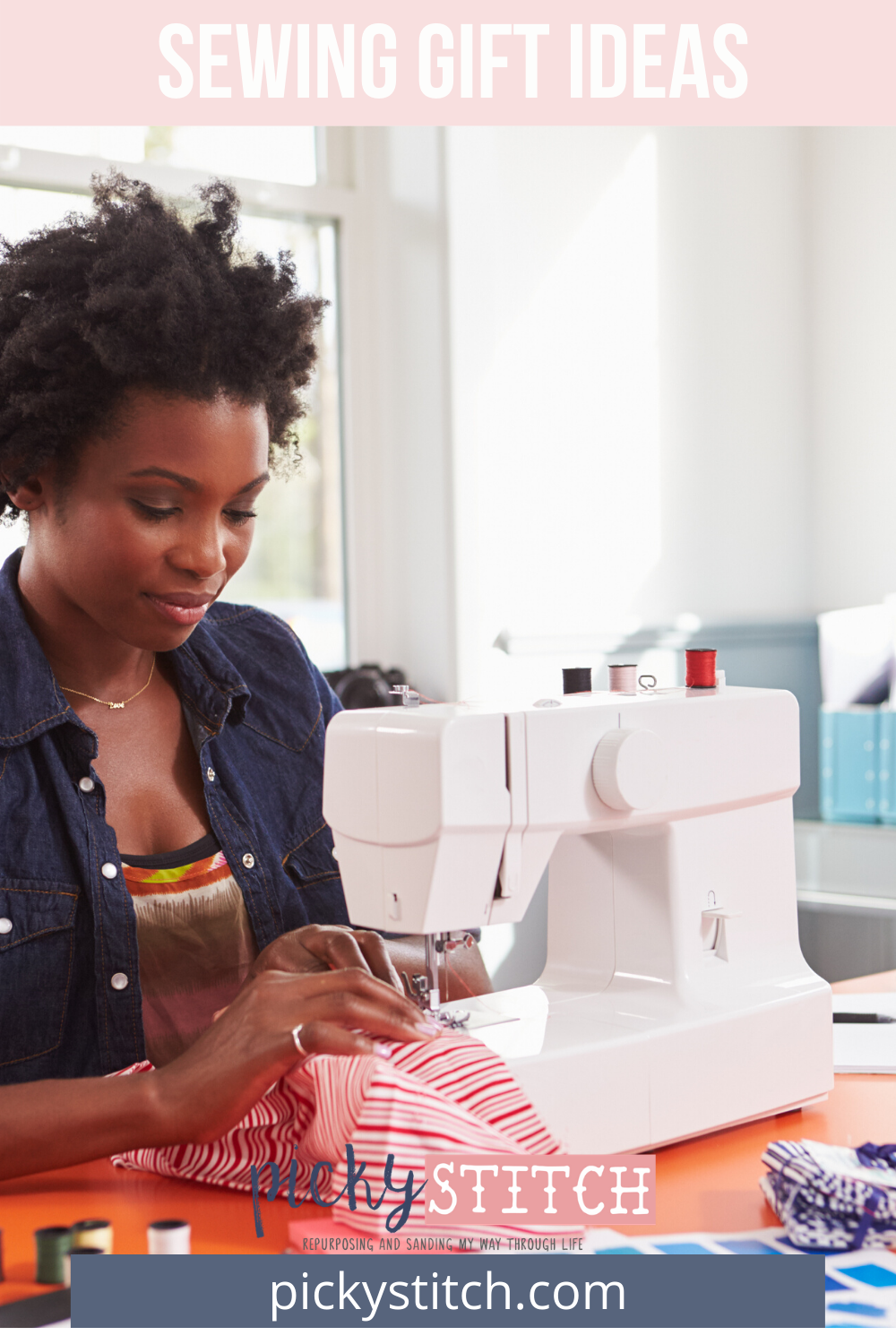 You know what they say: handmade gifts are almost always more thoughtful than purchased ones! If you live by that saying, you've probably crafted a few DIY gifts! But have you tried sewing a few DIY gifts? They'll please anyone, even if your recipient doesn't like to sew!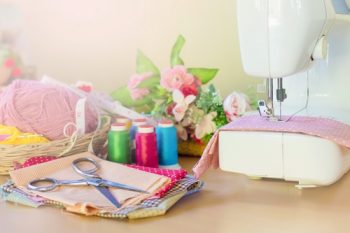 Sewing Gift Ideas: Things To Make
DIY Phone Pouch
With a single piece of leather, scissors, and fabric glue, you can create a phone pouch that didn't even require any sewing! Cut two pieces of leather (big enough so your phone can slide in..make sure you take this into account!) and glue them together with fabric glue to form a "pouch." Or, if you'd rather, use a Cropopile to stamp holes in the leather to string them together. For more info, click the link at the end!
DIY Blanket
To make the most luxurious blanket, all you need to do is finish the edges of a soft yard of flannel! Head to Michaels for luxuriously soft fabric, and finish the edges with a simple hem. It really IS that easy!

DIY Cord Keeper
If a friend of yours is constantly battling with lengthy cords; hook them up with a DIY cord keeper! This sewing gift uses fabric scraps and a strip of velcro. Simply wrap it around your cord (while using the velcro to secure the whole thing) and even the worst cord messes can be tamed. Head to the link at the end of the article for more details!
Sewing Gift Ideas: Christmas
It can be hard to find inexpensive holiday gifts for your neighbors! So why don't you make them instead? The options are endless, but I like the idea of making a Christmas tree ornament. You could even embroider a cute holiday message on the front. Pick up all that you need for this project at Michaels.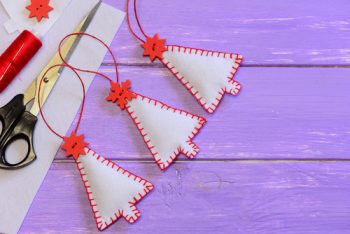 Sewing Gift Ideas: For Women
Infinity Scarf
Keep bodies warm from even the worst winter chill with a DIY infinity scarf. This project is as easy as sewing a 24-inch long x 54-inch wide fabric scrap. You'll have to do some tucking and folding, but this DIY project really is SUPER easy!
Sewing Gift Ideas: Simple
Perfect for major sewers, or just major study-ers! This DIY pencil pouch is just the thing that you need to get all of your school supplies organized. Simply create a fabric pocket where students can put all of their supplies. Or…you could go a little more elaborate with a pencil pouch that has individual pockets! You'll never have to go looking for your pencil lead container again!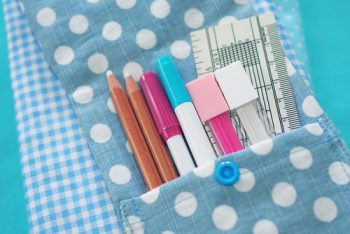 DIY Sleep Mask
As far as I'm concerned, sleep is the best present that you can get OR give! Give your best friend the gift of a good night's sleep with a DIY sleep mask. This mask fits perfectly over the eyes and keeps out any potential sleep-ruining light! This project is easy because you'll cut two pieces of fabric into the shape of a mask and then just sew everything together. Basically, this sewing project only requires like two actual seams. It's great for beginners!
Holiday Decor
Do you have a friend that tends to forget when a holiday is right around the corner? Give him or her an early gift of a holiday garland! Cut out pieces of fabric in the shape of your choice. Once cut, you'll stitch and stuff them, and hang them on twine or ribbon! You could even think of a cute poem to accompany the gift!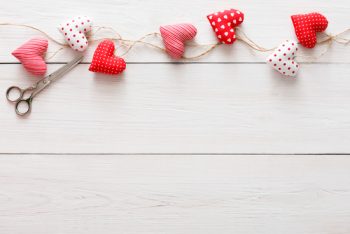 Fabric Scrap Bookmarks
Break out those fabric scraps again, it's time to turn them into bookmarks! Cut your fabric scraps easily into 1-1/2 inch wide pieces using a rotary cutter. Fill with interfacing (inside out) and sew! Once sewn, you'll flip the bookmarks right-side out and they'll look amazing!
Apron
Everyone always needs an apron! Or, at least I know that I do! How on Earth do they get so dingy so fast? With the right kind of fabric scraps and a few hours, you can make your best friend a brand-new apron! This pattern is for more of an industrial apron, so make sure that you choose your fabric accordingly.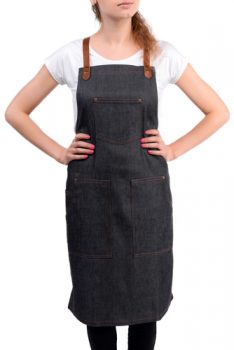 Who knew there could be "sew" many sewing gift ideas?! Here are the tutorials to make these DIY sewing gift ideas for yourself!