Today, I'm going to show you a few great rock painting ideas for kids that will inspire you to "use what you've got" when crafting.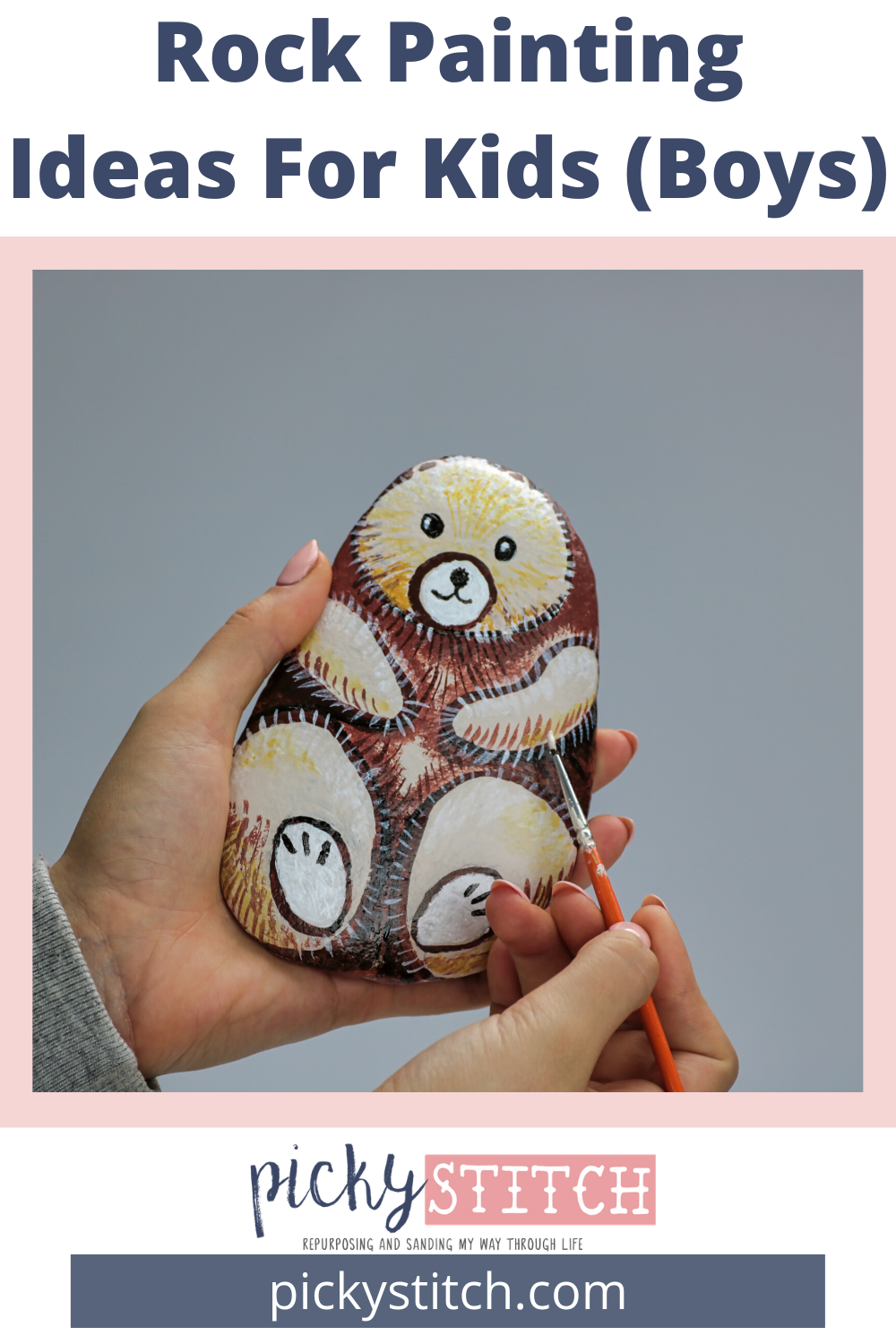 Old rocks and pebbles are GREAT for crafting! With the right supplies and plenty of imagination, you can turn a plain ole' rock into just about anything.
Rock painting is the perfect activity if you have kids in multiple age groups because I've learned that everyone is eager to craft when there are plenty of paints available!
Now, just head to your backyard and pick the most promising pebbles; you'll just need Crayola paint to complete the rest!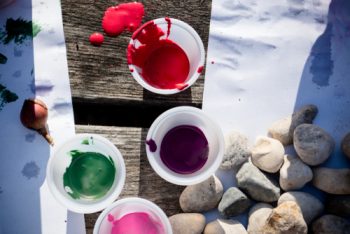 Rock Painting Ideas For Kids
Inspiration: Paint a Familiar Scene
If you can find a rock large enough, send your kids to work painting a scene that is familiar to them. Here, this artist used multiple rocks to create the homes in a neighborhood. I think it would be fun to get the whole neighborhood together and have someone paint each house, then the kids could play with their neighborhood–in rock form. Additionally, you could have your kids paint their school, a favorite park, or even Grandma's house. (I'm sure she'd love this as a gift!)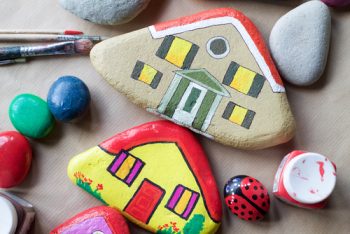 Paint a Mandala Pattern
This exact mandala might be a little too time intensive and complex for little painters, but everyone could create a pattern that they felt comfortable with! Warn your children that this project does require some planning to achieve the perfect pattern and see if you can find a template or something to make the process go a little smoother.
As a bonus, I've heard that mandala art is incredibly relaxing, so you might end up with completely tuckered-out kids!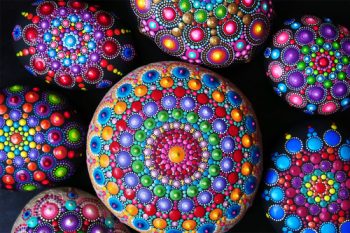 Easy Animals
We are taking the term "pet rock" very literal here, guys. Give your kids the idea to turn a pebble into a spitting image of the family pet, or into an animal that they love. You will want to provide your artists with permanent markers (and some adult supervision using said markers) so they can easily draw in the details of the face and body. I absolutely love the little feathers on these pet rock owls!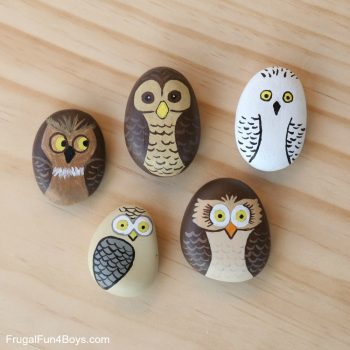 Boys/Girls
You know how it is, when you're little, ANYTHING can turn into an obsession! As a child, I had the most elaborate Winnie-the-Pooh collection and all of my artwork was, of course, Pooh related! A great rock painting idea is to paint on an image of a favorite character. It can be from a book, a television show, or a movie. You might want to help your smaller kids with this, perhaps tracing the face onto the rock so they just have to "color in the lines." When complete, your kid might have another My Little Pony themed "thing" and they'll absolutely love it.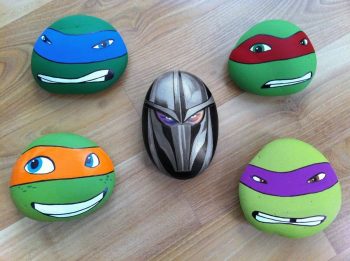 Paint A Garden Scene
Running out of rock painting ideas for kids? Yeah, me too. Wait! You could use the location of the rock as inspiration for this project. If possible, paint the scene where you found the rock you were painting. In this case, it looks like this sunny rock was found in a bed of colorful flowers.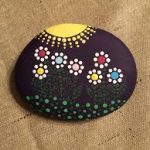 Rock Paint Ideas For Kids (Easy): Emojis (Or Silly Faces)
I had to do it! The faces on this rock aren't emojis, but they gave me the wonderful idea to paint emoji faces on different sized rocks! This is the perfect craft idea for any preteen. If you'd rather keep things less trendy, you could stick with painting classic silly faces like the ones featured below.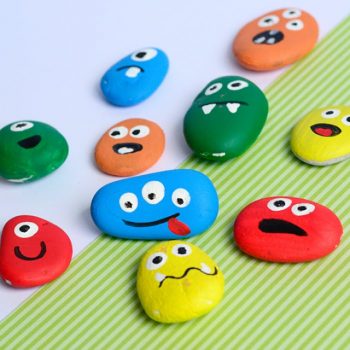 Find other painted rock ideas on this post from my friend at Half Pint Peeps!
And, if you want more painting projects for both young and old, try acryllic pour painting.