I love jeans. There's nothing better than that perfectly worn-in pair that fits you so well that it doesn't feel like you're wearing anything. However, in my experience, I've realized that when my jeans feel this comfortable, they're about to rip any day now. Fortunately, these sewing hacks for jeans will save your favorite jeans so you can wear them a few more times.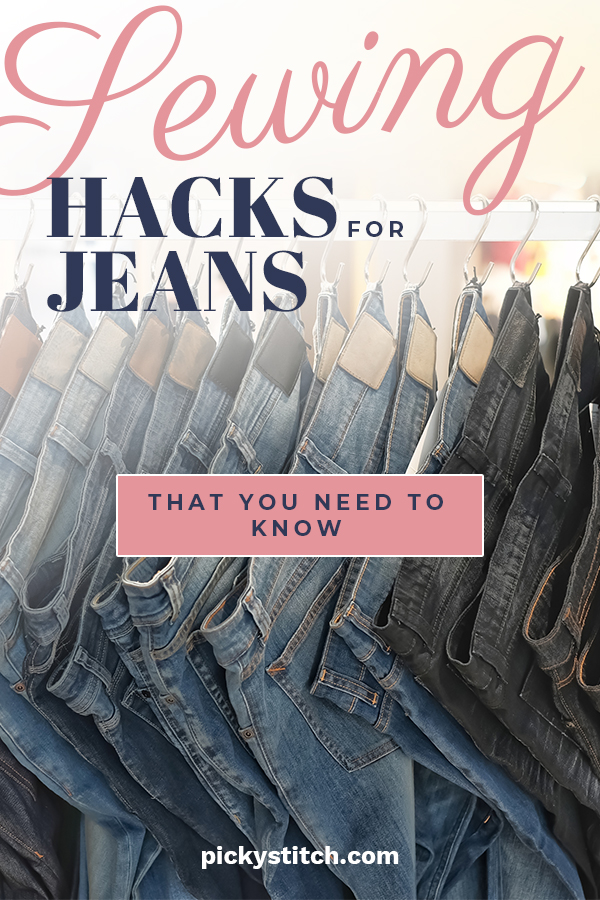 Sewing Hacks For Jeans: Crotch
There's nothing worse than discovering that you've been walking around with a hole in the crotch of your jeans all day. However, it's a pretty easy fix with nothing more than a needle and thread. You'll want to begin by hemming any frayed edges (this will prevent the fraying from getting any worse). Once fixed, use the needle and thread to mend the rest of the hole, making sure to sew vertically. This 
WikiHow
 will provide you will great insight.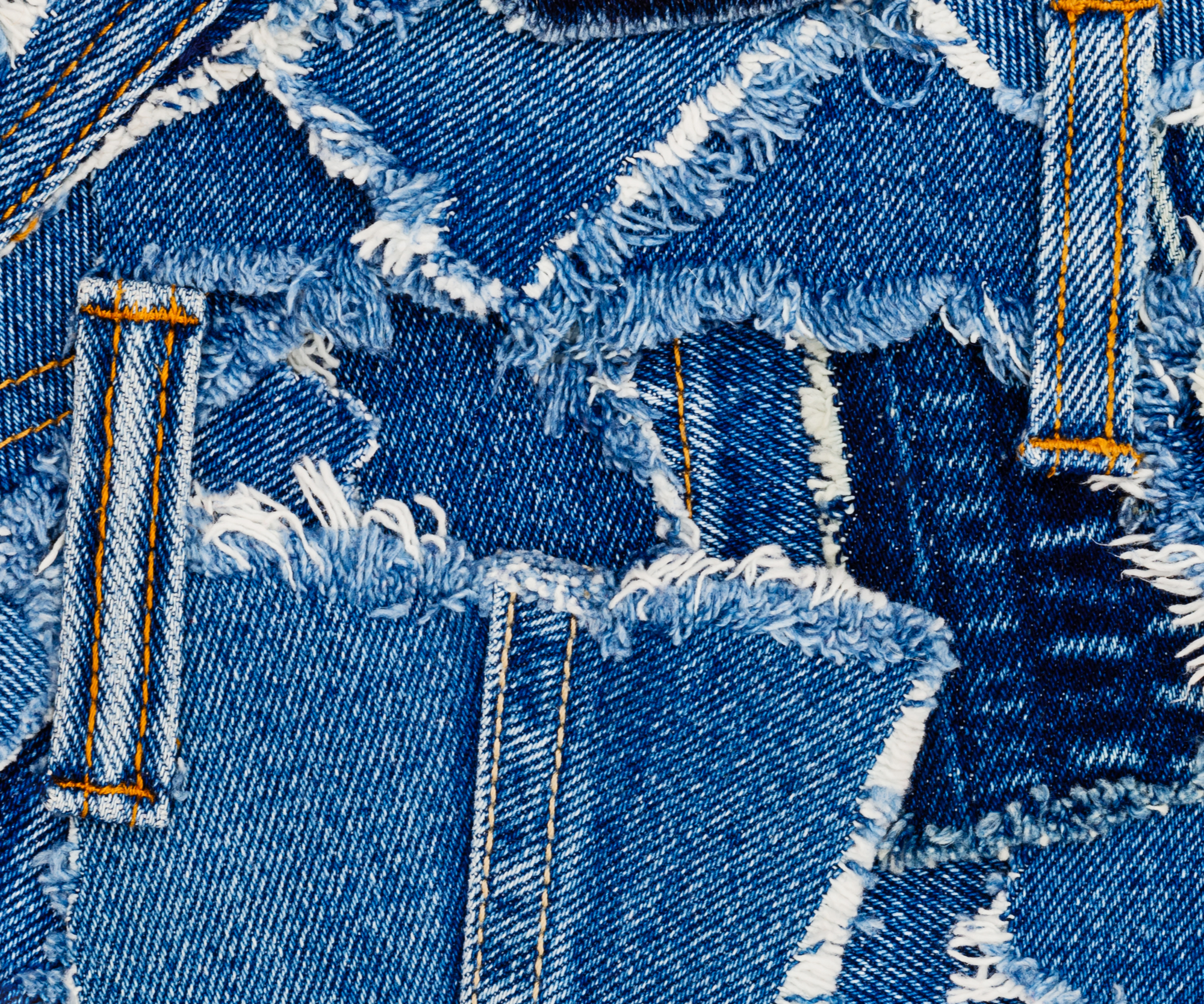 Sewing Hacks For Jeans: Waist
If you've recently lost some weight, but don't want to stop wearing your favorite jeans, this sewing hack will help. You'll need a large safety pin (to pin the jeans so that they fit while you sew) and plenty of patience to make this happen. My friend over at 
MeSewCrazy
 can walk you through it in a step-by-step manner with pictures. Pictures are always helpful!
Sewing Hacks For Jeans: Buttons
Missing a button? Don't worry! You can still wear your favorite pants without having to worry that they will fall off. To complete, you'll need a jeans button and a hammer. That's really all! Put the new button into the hole, and use a hammer to pound out the pointy side of the button and make it flat. Once you've pounded it out, put your jeans on and see how they fit.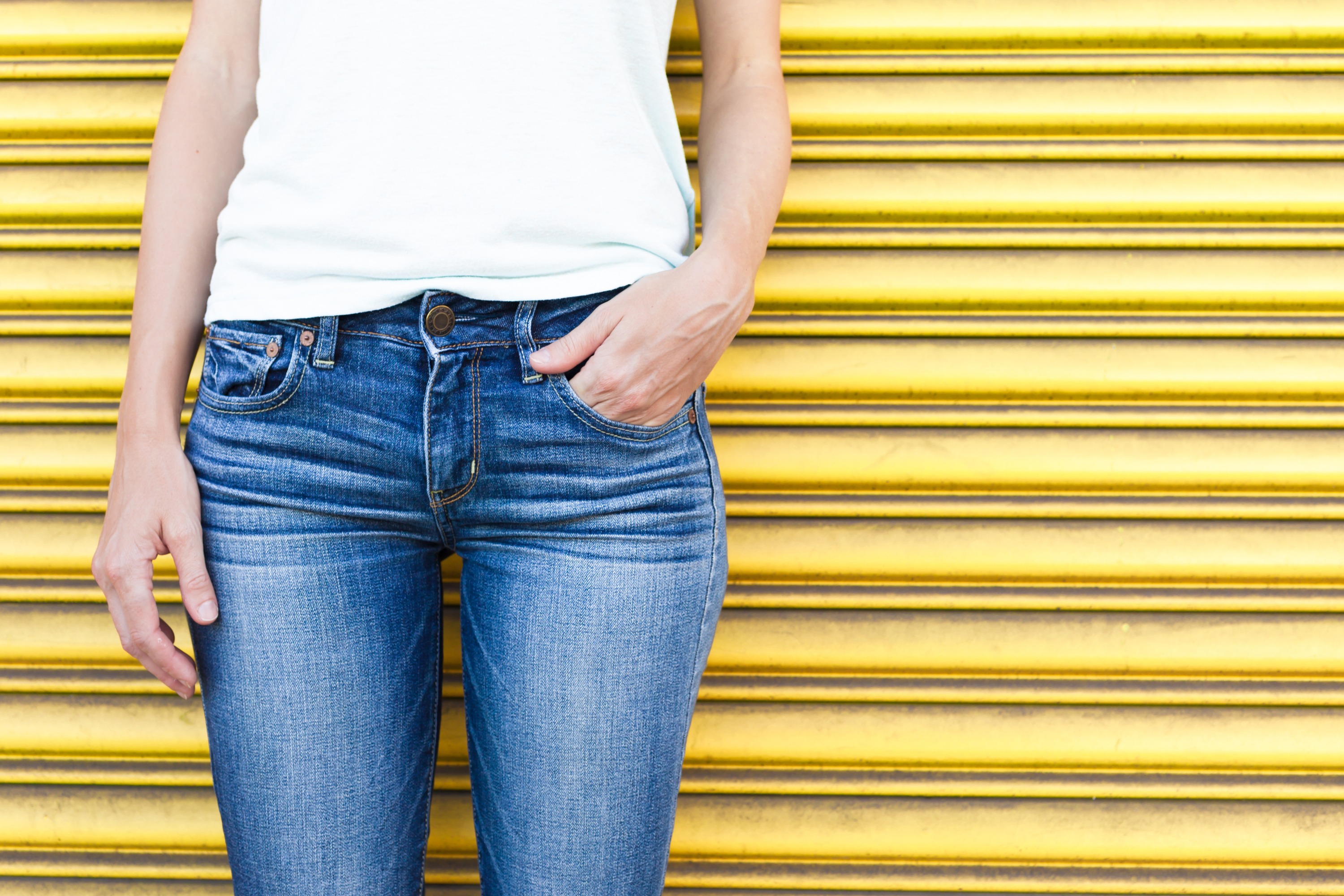 Sewing Hacks For Jeans: Pockets
Got a hole in your jean pockets? Never fear! This tutorial will provide a quick fix so you don't have to worry about losing your wallet again. To fix, you'll need some fabric (sturdy, but thin) that is reminiscent of the fabric already in your pockets. Flip your jeans inside out and cut off the part of the pocket with the hole. Use the fabric you purchased and cut enough so that it fits on the end of your pocket, where the hole once was, taking care to match the edges. Pin and sew together. 
More info here
.