My kiddos love a good craft project (who am I kidding, so do I!) and they especially love anything holiday-themed. Because of this, I've decided that I am going to let my kids help me make the centerpieces and other decor items for the Thanksgiving table. And they are already so excited. These no-sew crafts are awesome! Keep reading below for fun Thanksgiving crafts with fabric for kids. Don't forget to comment below and tell me which one is your favorite.
Thanksgiving Crafts With Fabric: Mini Pumpkins (For Place Settings)
These mini pumpkins are a total breeze to create, but they do require a bit of hand sewing. To begin, use a small plate to trace a perfect circle into a piece of fabric. Cut, and then loosely hem the outside edge with a needle and thread. They should be large stitches! Once you have hemmed, pull the thread so that the fabric pulls together. Fill with stuffing and a small wooden stick (for the stem) and then pull the thread as tight as it can go. Hot glue some twine around the top for added pizzaz. This is easy enough that kids could do it with a little supervision.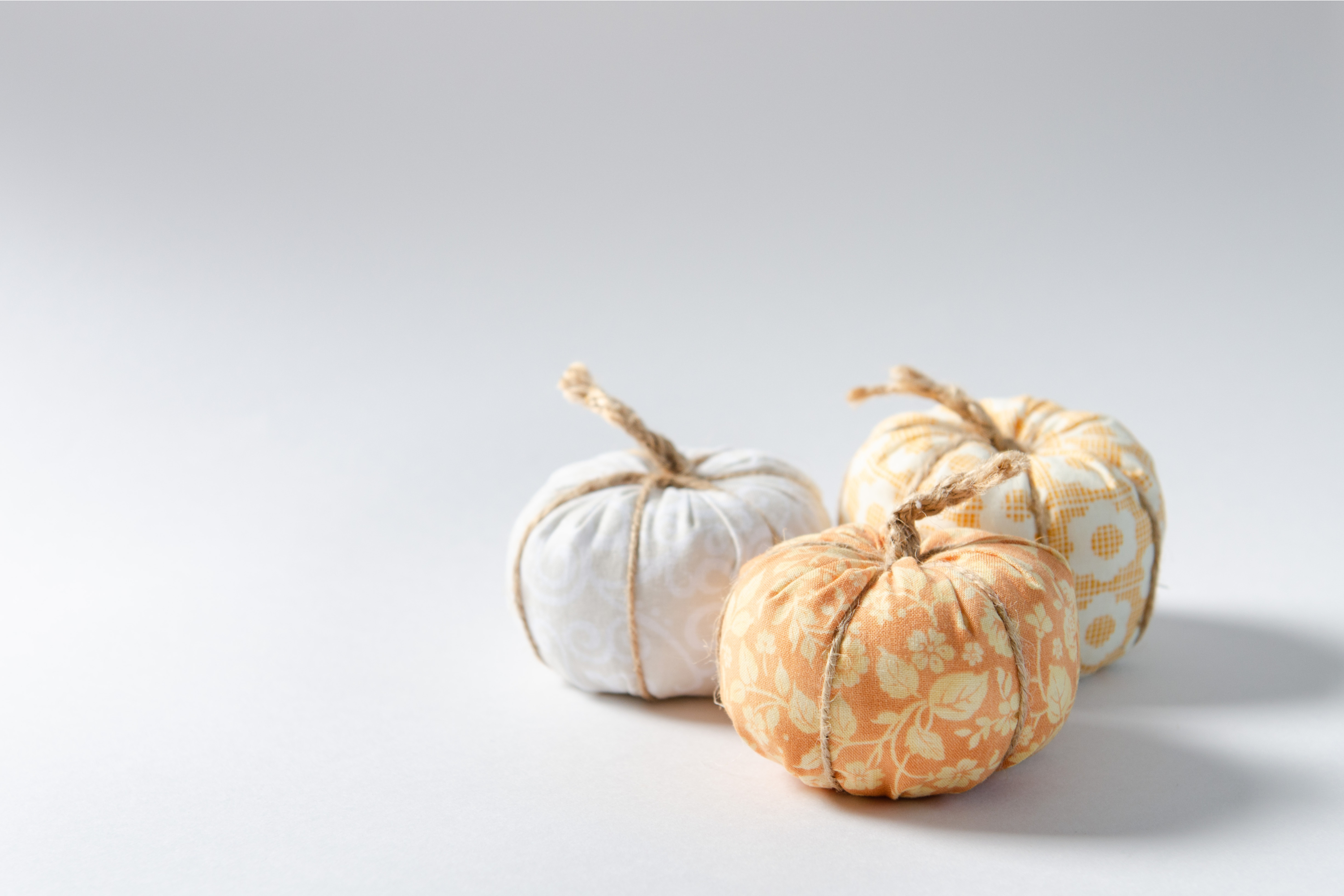 Thanksgiving Crafts With Fabric: Burlap Thanksgiving Place Cards
Another cute idea for the Thanksgiving table is these burlap place cards. To create, you will want to sew little pouch out of burlap (alternatively you can buy them
here
). After the sewing is complete, decorate the pouches with the names of your guests and maybe a little Thanksgiving caricature.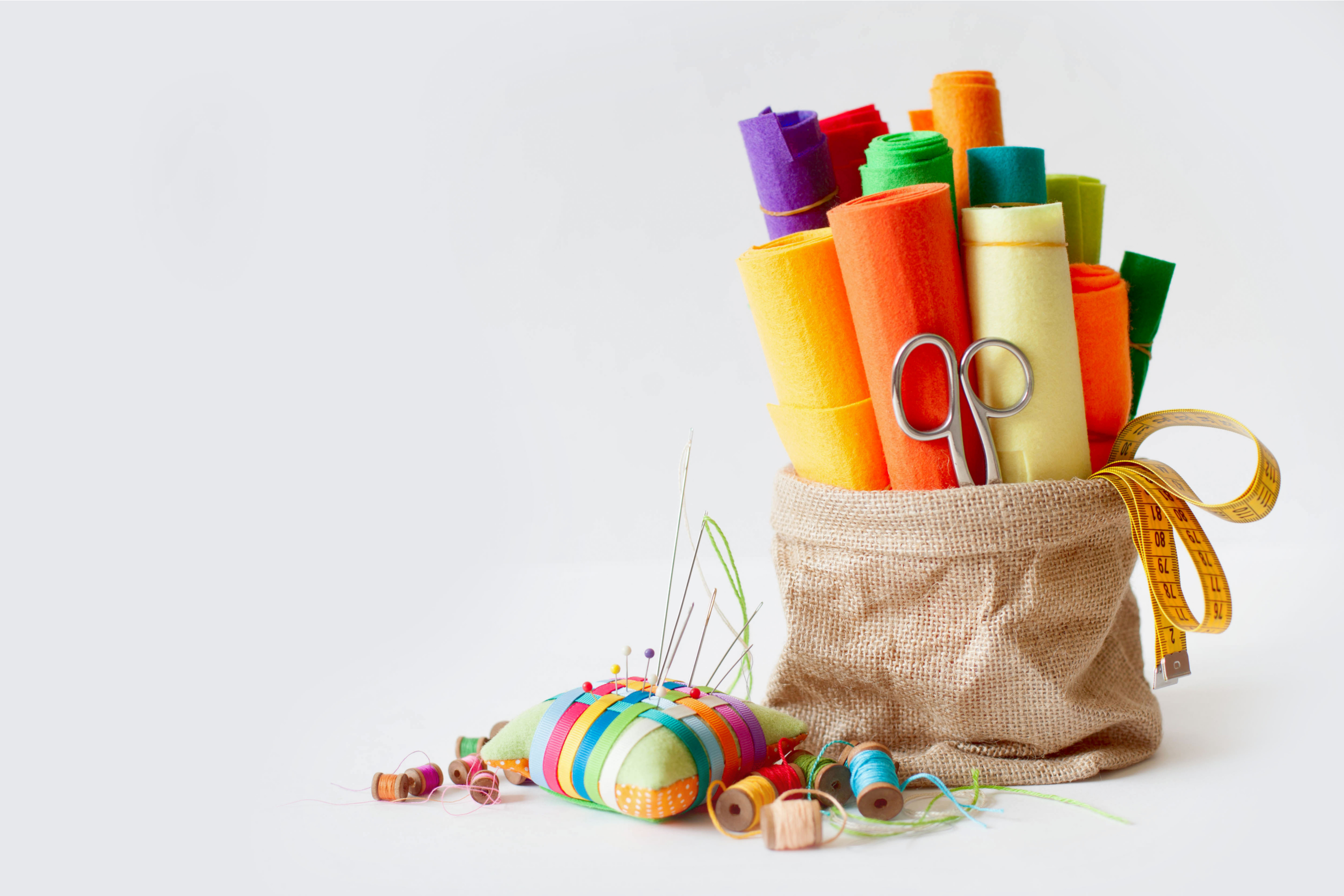 Thanksgiving Fabric Crafts For Kids: Scrap Fabric Turkey
This is one of the cutest ideas I have ever seen! Get rid of your scrap fabric by helping your kids to create their own fabric turkeys. They'll need a piece of cardstock for the background, and a few glue sticks, but that's about it. Have them trace their hand on the cardstock and then fill the tracings with cut fabric. It's so fun to see how everyone decorates their own turkeys. The best part is that this is a no-sew Thanksgiving fabric craft, too!
Thanksgiving Fabric Crafts: No-Sew Wreath
Looking for an easy way to decorate your front door? This is definitely it! Pick up a foam wreath form at your local craft store and wrap it with long, cut fabric strips. Attach both ends of the strips to the wreath form with a hot glue gun. Once complete, feel free to decorate with ribbons or any other way that you see fit. Pretty easy, huh?