Tiny bedrooms can be a huge pain-in-the-neck to organize! It's a tough compromise to give up some of your much-desired decorating and living space for storage! Here are 10 ways to organize your bedroom, without losing too much of your living (or sleeping!) space.
Better Homes and Gardens recommends choosing a bedside table with lots of built in storage. Here, there's a drawer and a shelf. Both are perfect for storing small items, and they don't add any visual clutter to the space.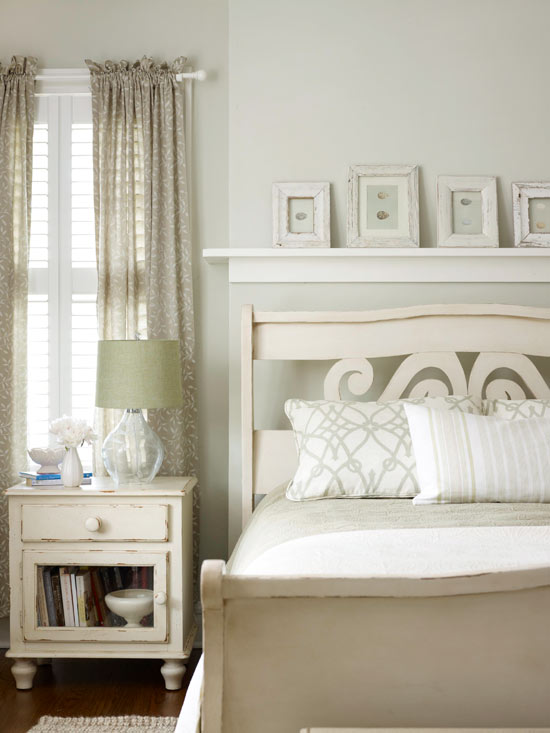 I'm a big fan of using what I've got in smaller bedroom spaces! Here, the back of a closet door is used to store belts, accessories, jewelry, and even a makeup mirror! It's awesome to tuck things away like this when they aren't in use.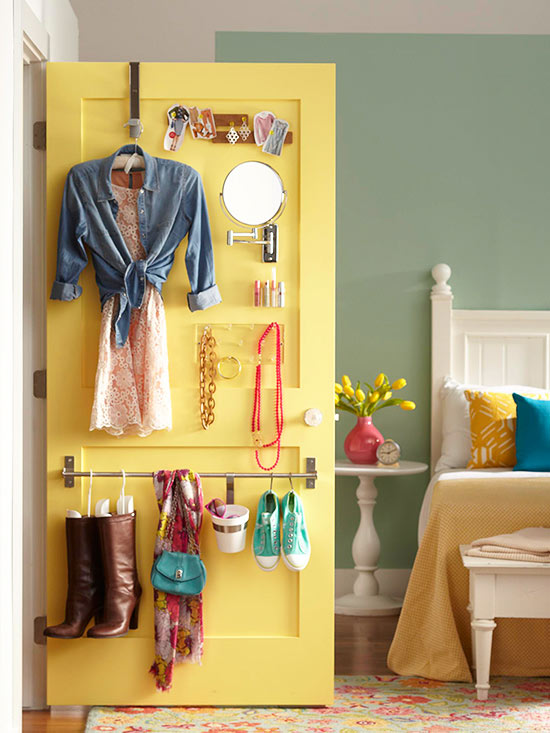 Cubbies on the wall are a great storage solution! When mounted on the wall, you have the ability to store things below your shelving unit.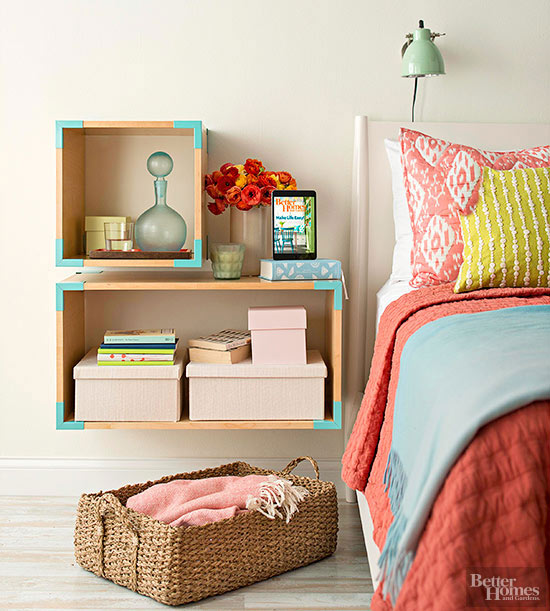 My husband will be thankful I've finally tamed the jewelry beast with this DIY from Better Homes and Gardens. Dear the top of my dresser: seeing you has been long overdue.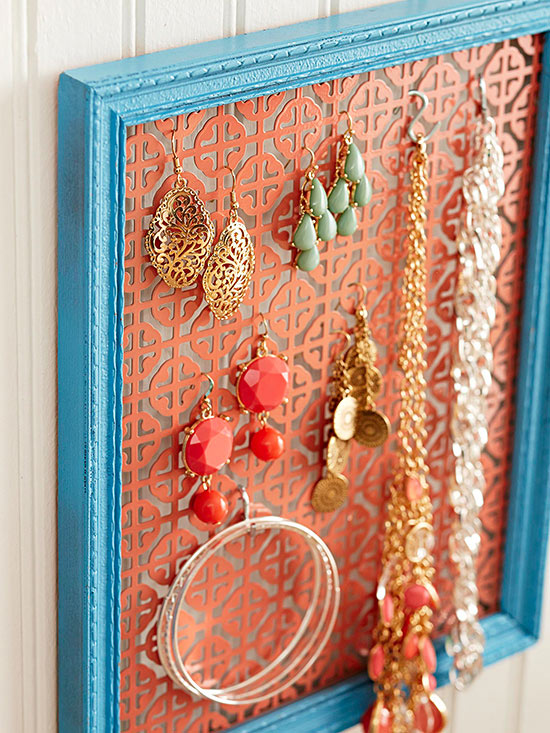 To save space, combine your nightstand with a decorative table that you would have otherwise had no room for. This elongated table definitely packs a punch!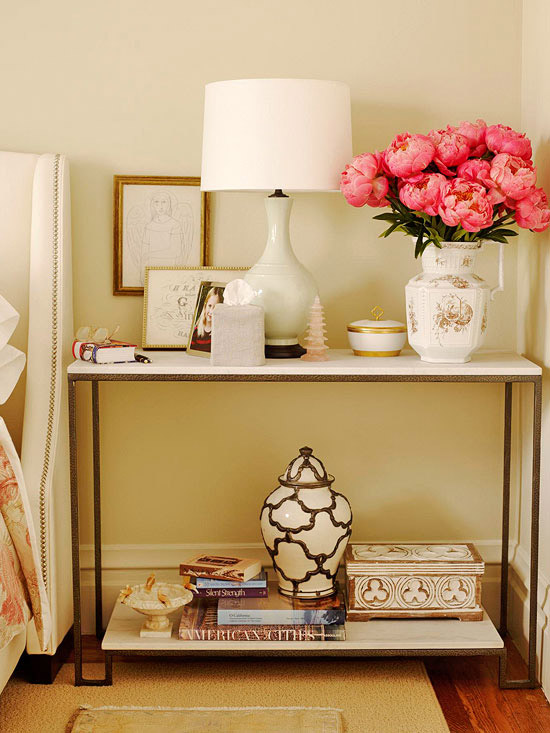 No closet in your bedroom? Ugh, I feel that battle! Create one anyway with hanging rods and decorative shelving. How awesome is it when your clothing doubles as an interior design peace?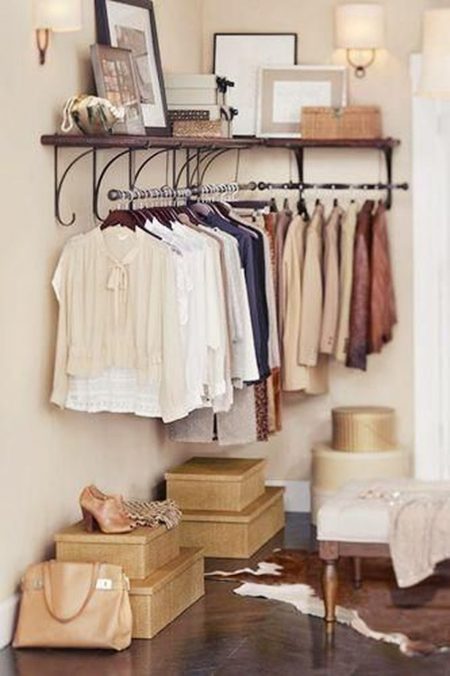 Incorporate shelving and storage wherever possible. In this room, the shelving unit is built into the headboard. The shelf above the bed also looks beautiful!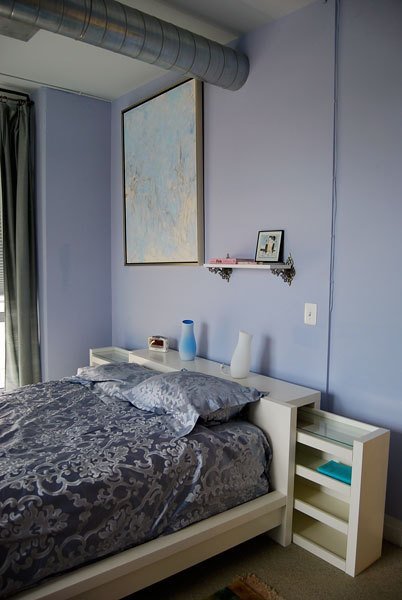 Similar to the previous idea, buying a bed frame with tons of storage space is the way to go in a smaller bedroom. Sometimes, beds like this give you even more storage space than a dresser would!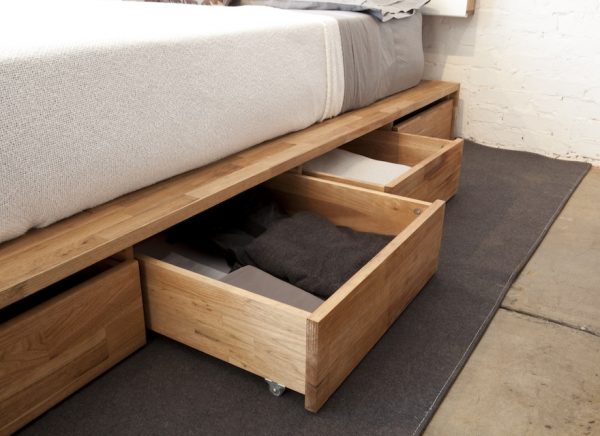 Stil Inspiration shows us how to turn ordinary IKEA furniture into a really awesome bed/storage unit for a small space. Warning: the instructions are in a foreign language, but Google translate works just fine!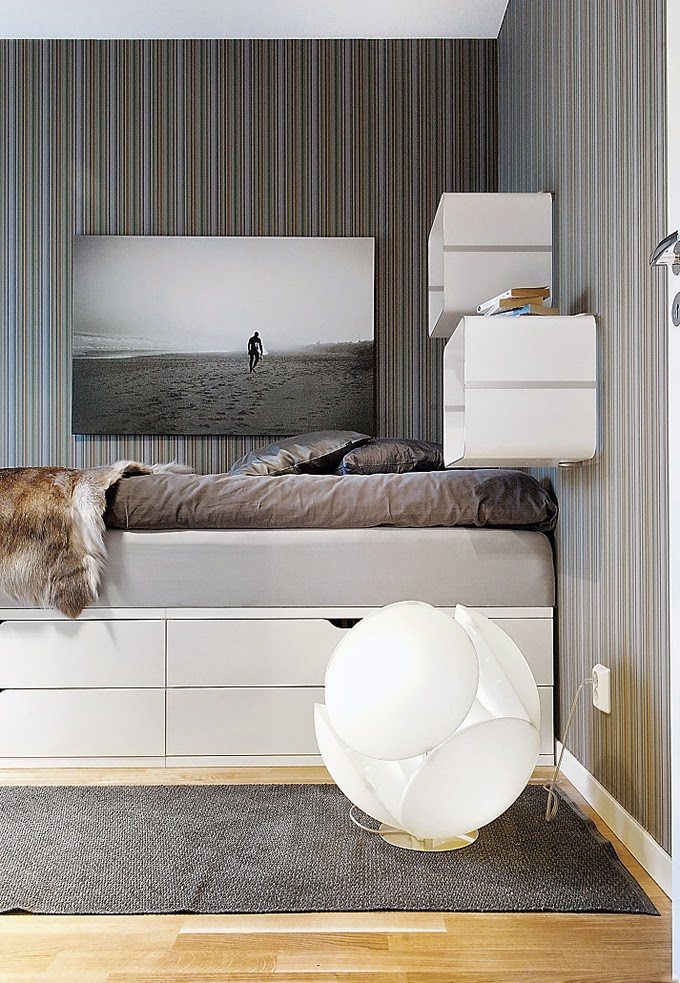 The only thing better than floating shelves? Floating shelves that fit into corners. From Tronk Design.