Over the weekend, I found a really incredible vintage bench at my local hardware store..and I immediately fell in love! The only problem is that it's an unsealed bench, that looks like it's been through a lot. I wasn't dismayed by the condition of the wood, and I just knew that I had to have it, and it would look INCREDIBLE with a coat of dark stain. So I brought it home! Keep reading for my ultimate guide to staining ANY kind of furniture!
You'll Need These Items:
A rag or paintbrush ( I like to use a rag)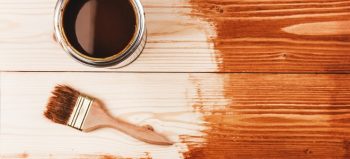 1. Shake your can of stain prior to pouring stain. The pigments often will settle into the bottom of the can, creating a "blotchy" look unless properly shaken.
2. When staining, you will be able to vividly see your brush strokes, so it's important that you paint evenly. If you decide not to use a brush (and I never do, I would rather stain with a rag!) stain with a rag to avoid brush strokes. After a few minutes, wipe excess stain off of your furniture.
3. After staining, let your piece of furniture dry overnight before you put the piece in use. You may notice that when dried the stain looks lighter. If you find that your piece is too light, add another coat of stain until you reach your desired stage.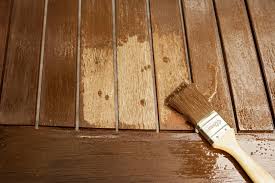 Staining furniture IS easy, but here are a few of my tips to live by:
-Always test stain on a corner of furniture first.
-Worried about fumes? Stay away from oil based stains and opt for a water-based stain instead.
– ALWAYS throughly mix oil-based stains. They are composed of minerals and dyes. Stirring the stain adequately before use will help to fully activate all of the dyes so you get the deepest coloring.
– Unless you purchase a stain with a finish included, it's important to remember that stain only provides your furniture with COLOR. You will need to go back over your furniture with a polyutherene coat to "finish" the furniture piece.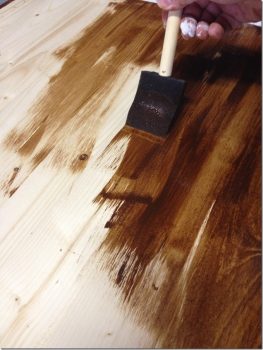 Itching for more furniture painting tips? I've got you covered!