I've had a crock pot for most of my adult life. I love the aroma of food baking throughout the day, and it's great to toss your food in and go about your business in the morning. Plus, I always feel like crock pot meals are cheaper and we have tons of leftovers. Break out your slow cooker, and try one of these hacks. They will change (almost) everything.
If you are making more than one recipe (this blogger was making two different kinds of dips) create a divider with foil and crock pot liners. Make sure the divider is sturdy by using a lot of foil!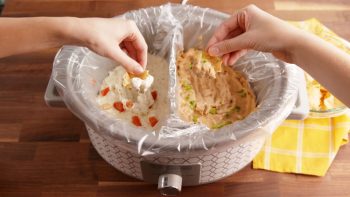 Did you know that if you sear your meats before putting them in the crock pot will give them richer flavor? Sear it in a pan before putting it in the pot. You'll definitely be able to taste the difference!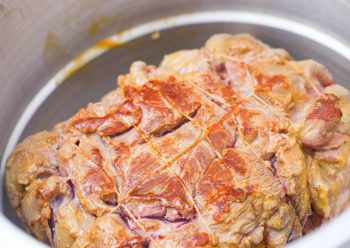 I wish I knew about this trick for my holiday party! Make multiple dessert dips in one crock pot by heating them up in mason jars. Mix and match different kinds of chocolate chips for different flavors!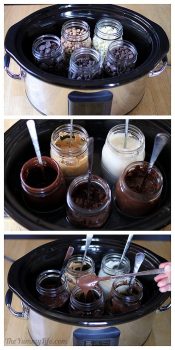 Keep condensation off the underside of your lid and off of your food by draping a towel over your crock pot. The heavy glass lid will keep it in place.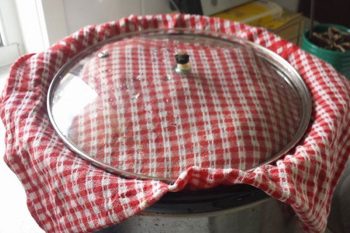 Clean up is easy when you line the inside of your pot with tin foil! The foil helps to distribute heat evenly so everything is cooked completely through.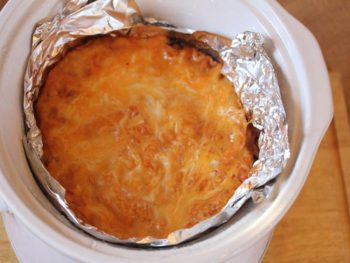 Turn any recipe into a slow cooker recipe with this great conversion chart. You can make your favorite meals any day of the week!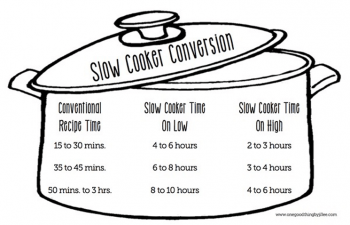 You may be tempted to fill up your crock pot with as much food as you can fit…but you should really only fill up your crock pot about two-thirds full. You food needs room to cook evenly!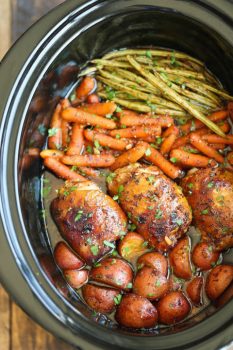 Looking for more crock pot hacks? I got all of the tips and tricks featured in this article from the following bloggers: