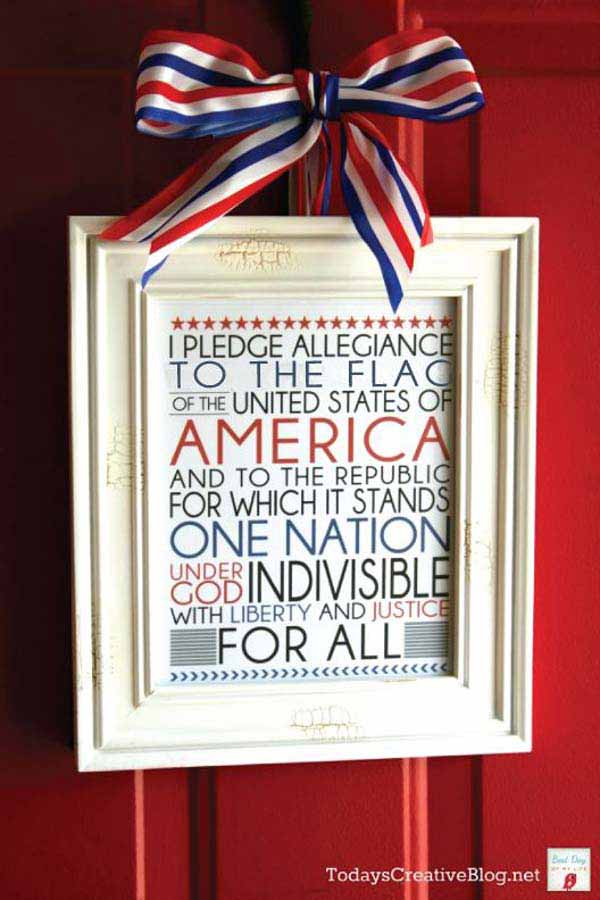 It doesn't get as patriotic as the pledge of allegiance! Print out the pledge and put it in a cute frame to hang from your door this 4th of July.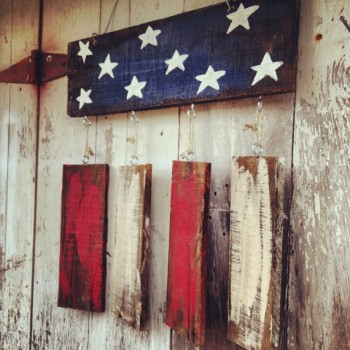 All you need are some pieces of wood to hang from some string and some hooks that you can paint to make this cute, rustic looking flag decor.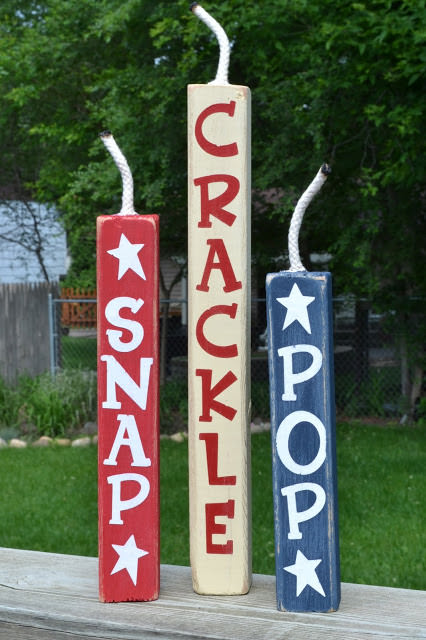 Snap, Crackle, Pop! Nothing says 4th of July like fireworks. These decorations are so cute and would look great on your front porch!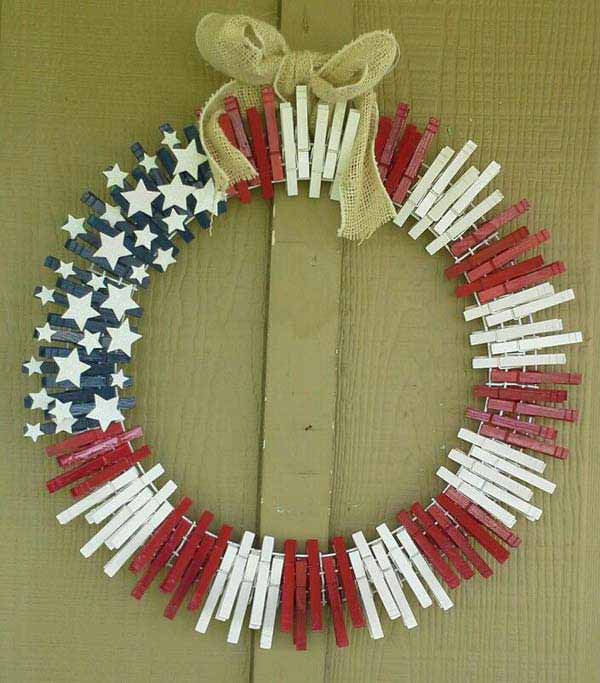 Need a wreath? Paint some clothespins for this cute 4th of July decoration!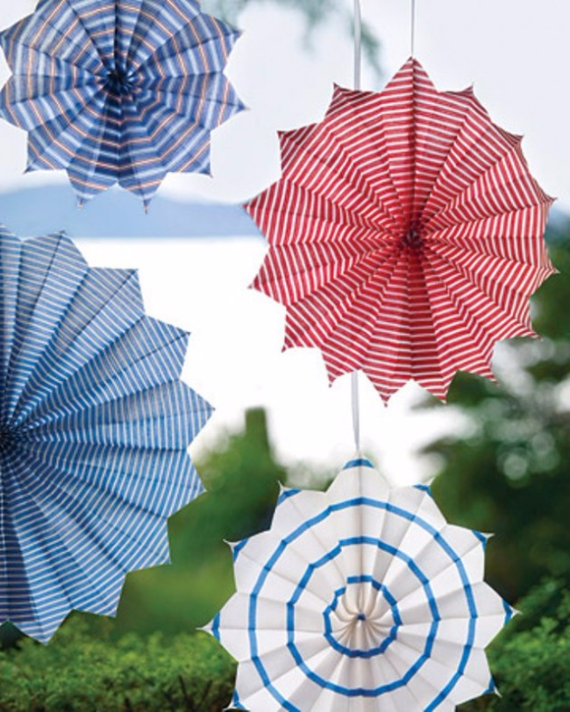 These paper fireworks are so cute and would look great hanging from the front porch. They are super easy to make with accordion folding and you can use any red, white and blue paper to keep the fun 4th of July theme.
This burlap banner looks great with stars and stripes!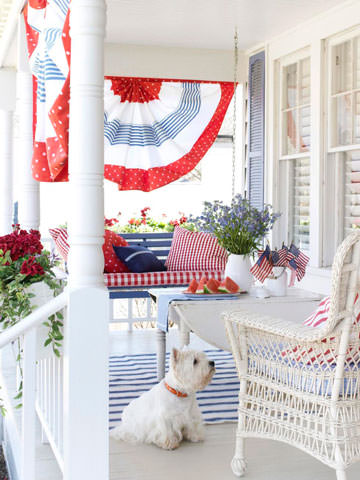 Transform your entire porch by simply adding red, white and blue decor like a rug, pillows, chairs, flags, and more.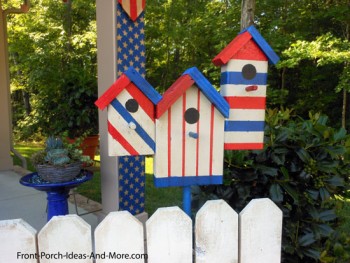 These wooden birdhouses are so cute in red, white, and blue.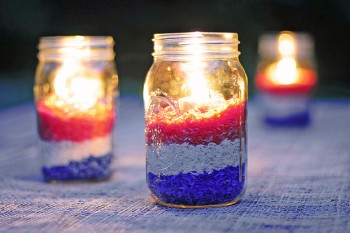 Dye some rice or find some colored beads to put in mason jars. You can layer them like shown above and put candles in the middle to light up your porch when it starts to get dark.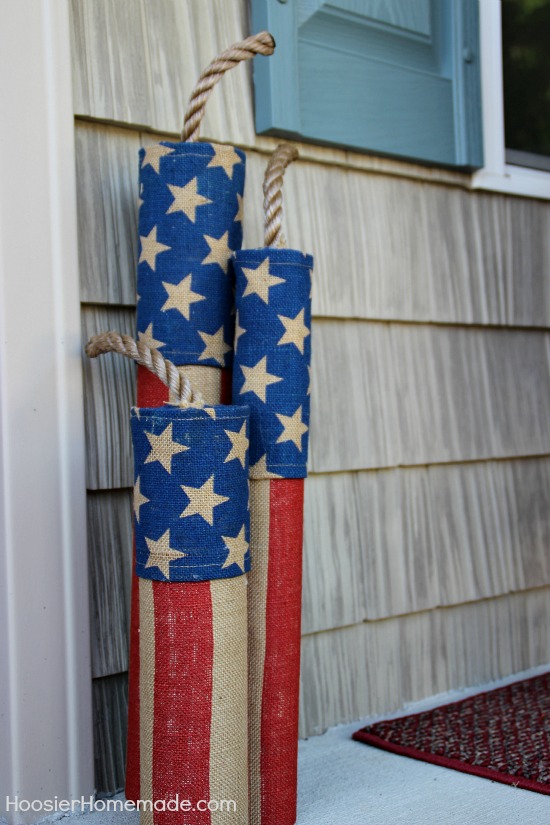 Make some giant firecrackers with some PVC pipe covered in patriotic burlap.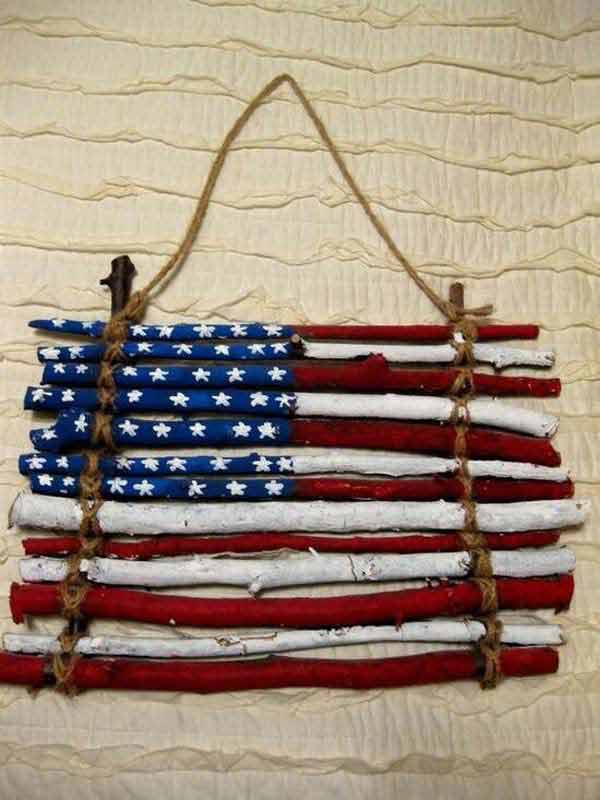 For a unique flag decoration, just collect a bunch of sticks and paint them to look like the American flag. Then you can bind them together with some string and hang it!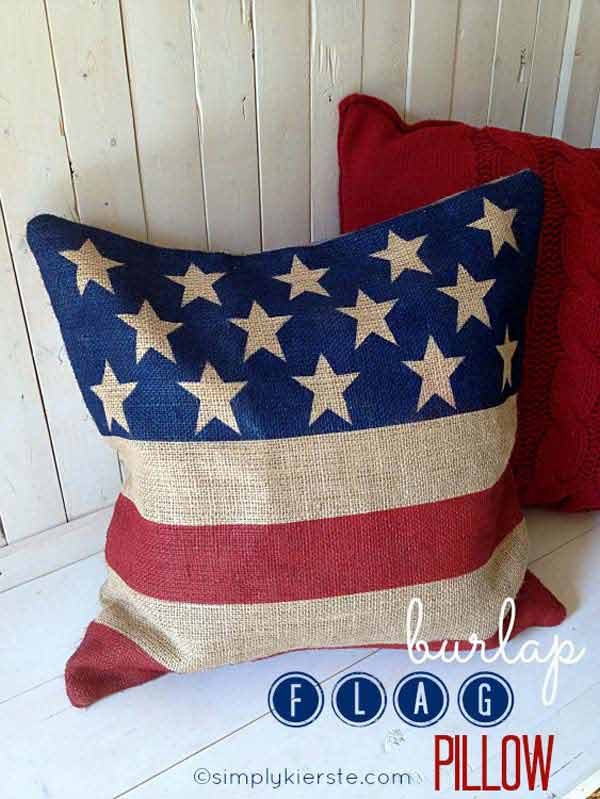 Make a burlap flag pillow you can put on a bench or in a chair at your front door. It's so cute you can use it all year round!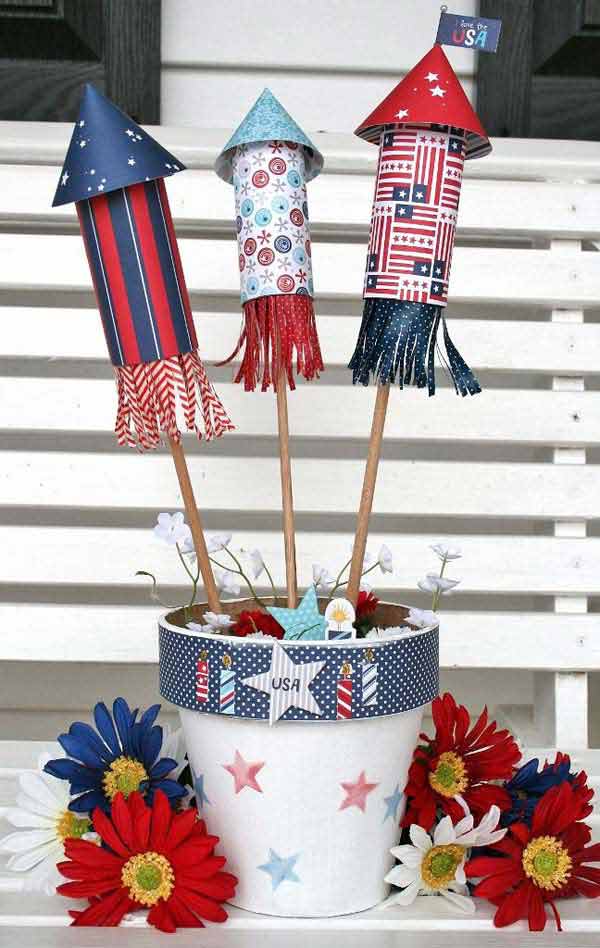 Make some rockets to stick in your flower pot this 4th of July! This idea is so festive and cute.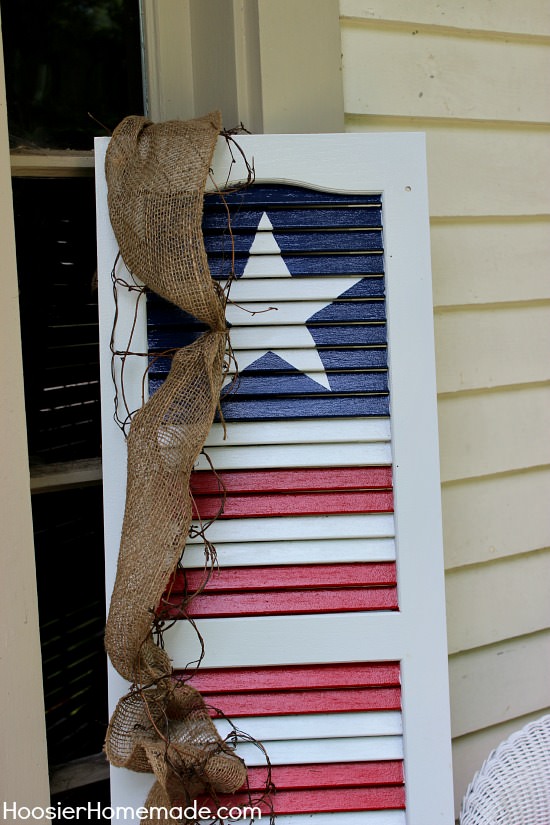 How cute is this painted shutter door? You can do one big star or lots of little stars at the top when you paint your flag.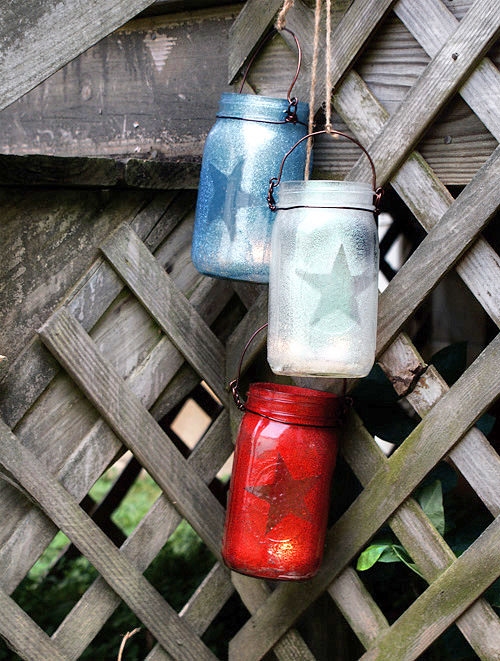 Paint some mason jars with star silhouettes and use some wire for handles. You can hang them as a decoration and also use them as lanterns at night if you need to make your way around after fireworks.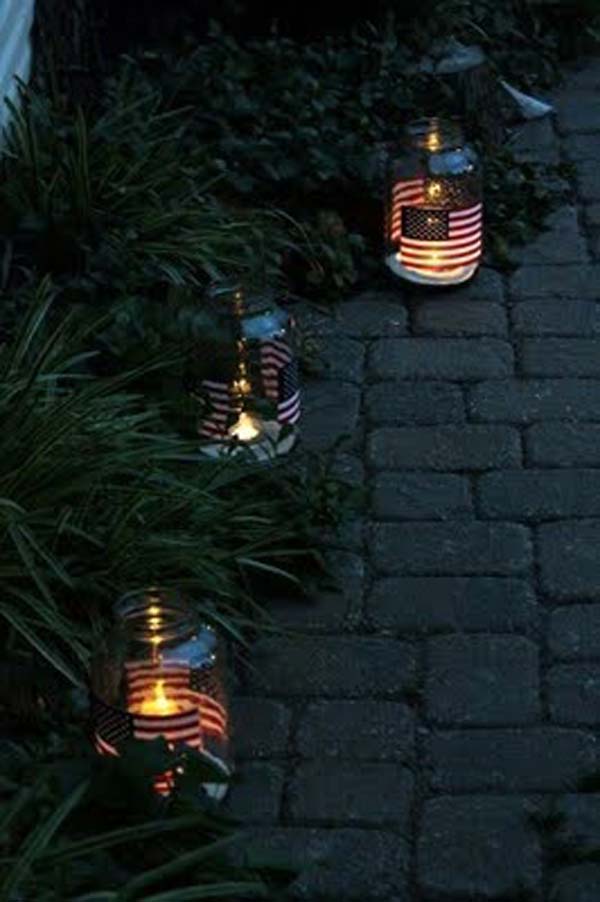 These mason jars with flags on them are great leading up to your porch for the 4th of July! They add some cute lighting and make a nice pathway.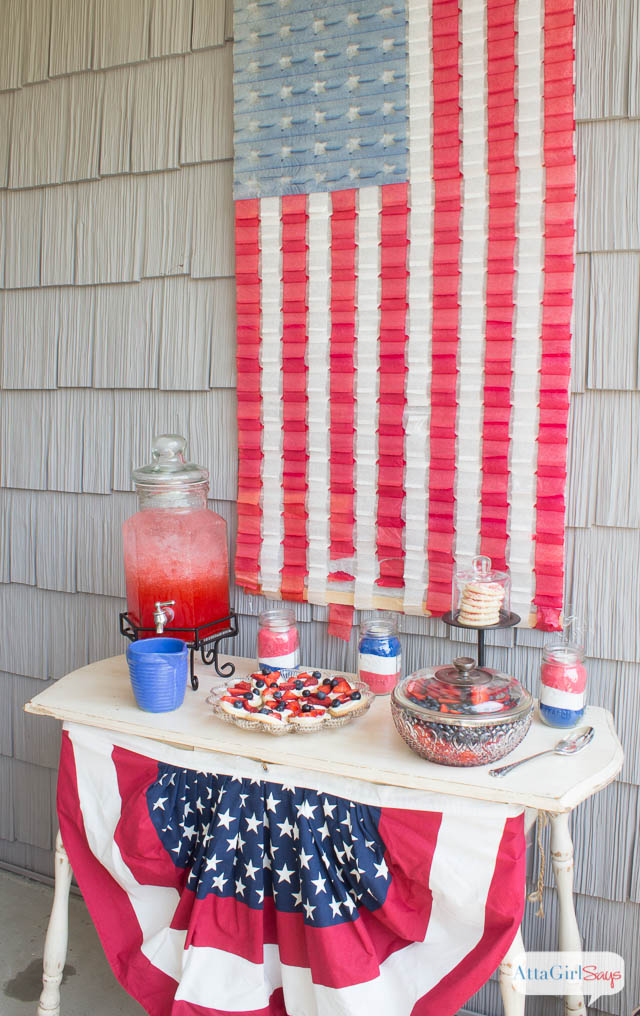 Fold some red, white, and blue streamer paper to make this American flag! Then fold the streamers under and around some sticks at the top and bottom to make it all one piece so it won't blow around.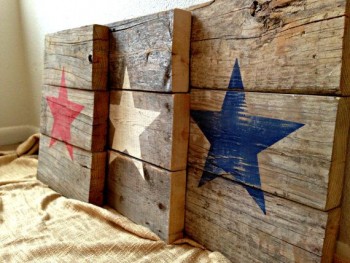 Get a wooden panel or attach your own blocks of wood and then paint some simple stars on it. This is a great decoration for the 4th of July or every day of the year!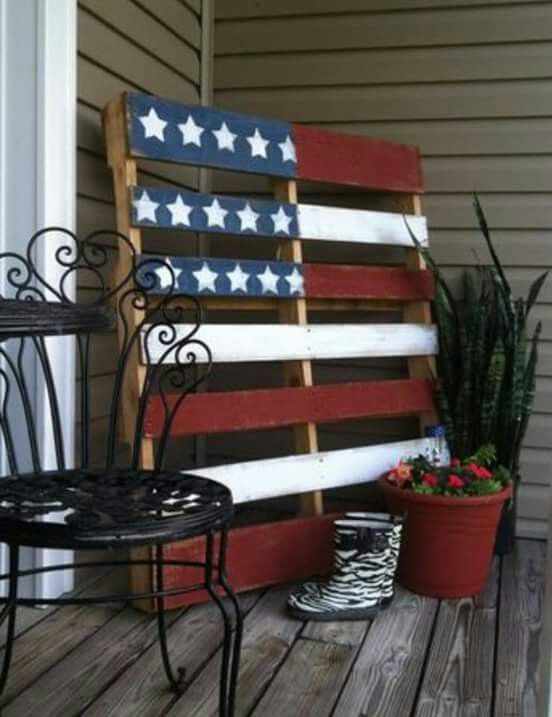 Paint a pallet for a giant American flag to put on your porch. Because it already has lots of wooden pieces across it, it doesn't take much work but it makes the perfect flag project.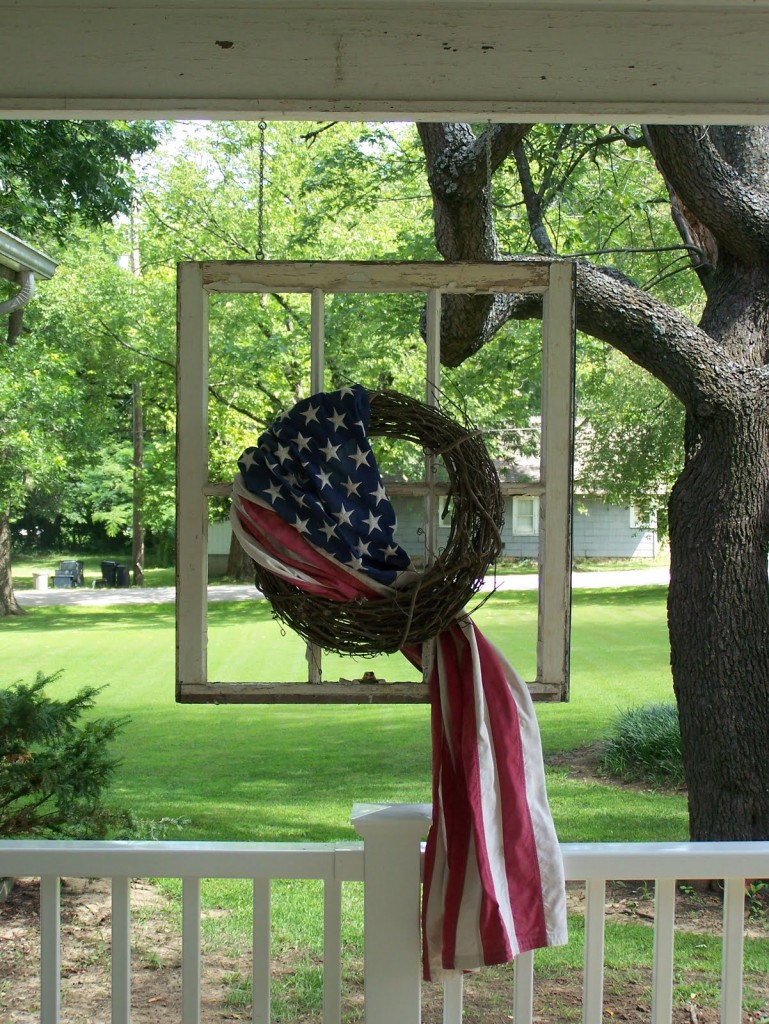 Use an old window frame and a wreath to hang this from your porch. Then drape a flag over it for a nice 4th of July touch.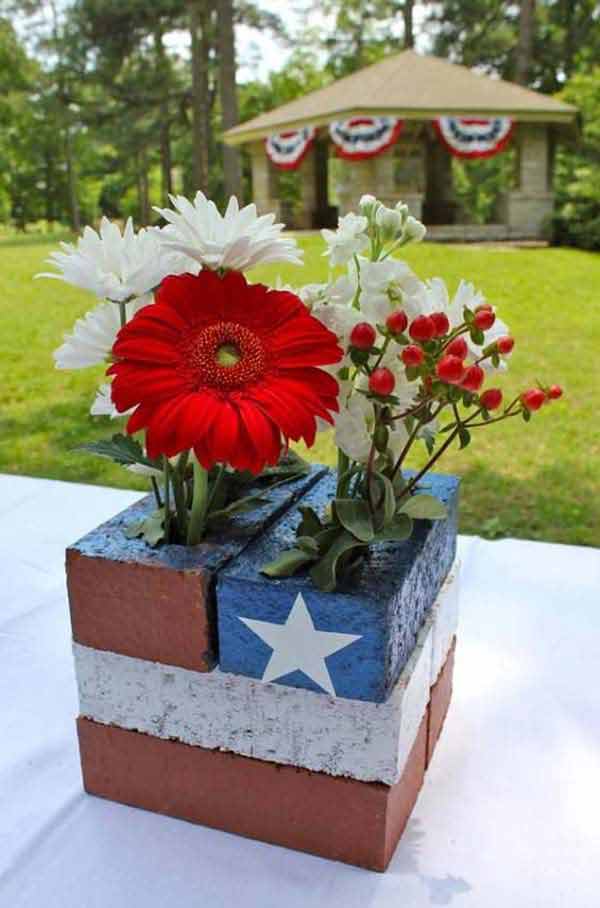 Paint some brick for this project and place some red, white, and blue flowers in the spaces of your new planter. It will look good from all the sides.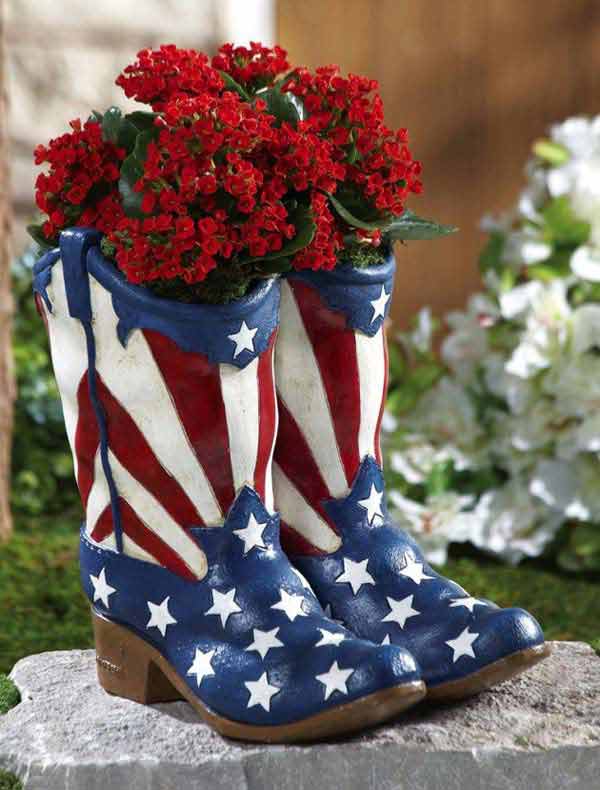 For a good 'ol country feel to your porch, find or paint some cowboy boots with a patriotic design. They will work great to hold some flowers on your porch or in your garden.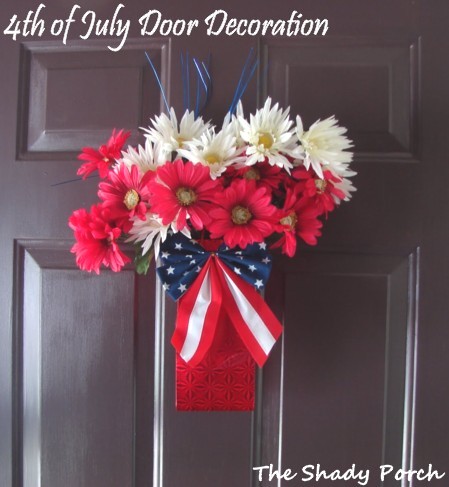 Put a cute flower basket on your front door that people will see when they come over. Use any combination of red, white and blue and add a cute flag bow to tie it all together.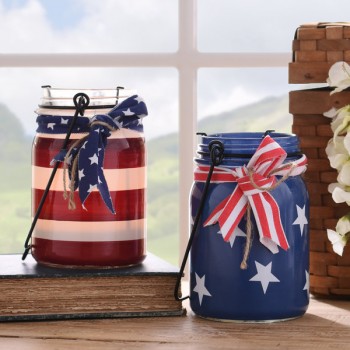 These jars are adorable! Put in lights or candles which you can use at night, or find some bug repellent ones that you can use if you decide to barbecue outside.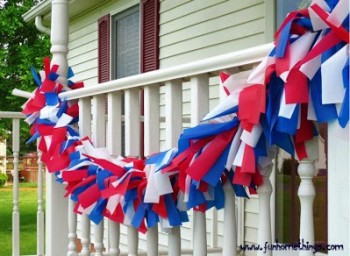 This 4th of July garland looks great to hang on banisters. You can make your own out of streamers or fabric.