Wanting to spruce up your headboard? The perfect one can mean everything in your personal space. Try out some of these ideas to do it yourself!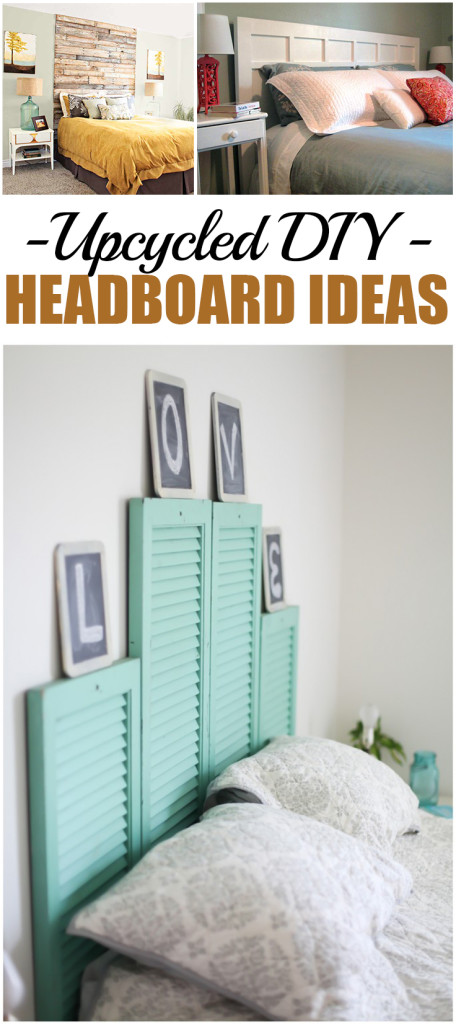 I love this idea from Samantha. Her full tutorial shows how to up-cycle old shutters, but I think it's a brilliant idea. You can pick up old shutters somewhere like ebay or just use your own. Paint them the right color for your room, and fasten them to the wall. Samantha adds some cute chalkboard decoration, but the idea is really quite simple. Check out her tutorial to learn more.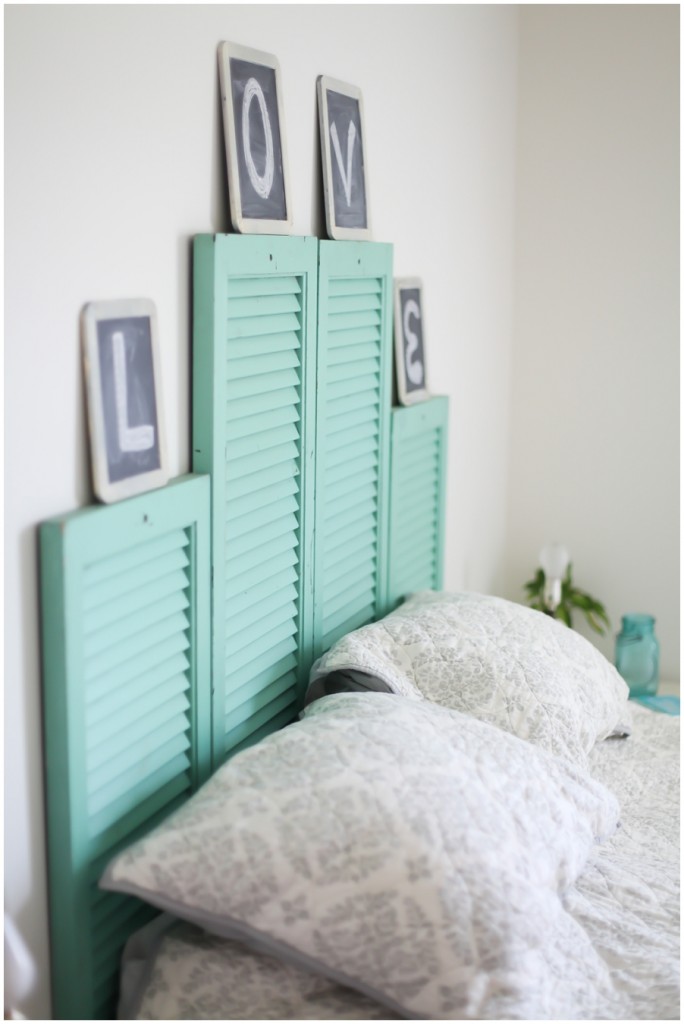 How about this ritzy idea from Shannon? This is a very chic look if you're going for something more rustic. That headboard is straight wood, but it's actually not difficult to put together. You can take used hardwood and piece it together. I was shocked at how easy this one is, and it looks so pretty!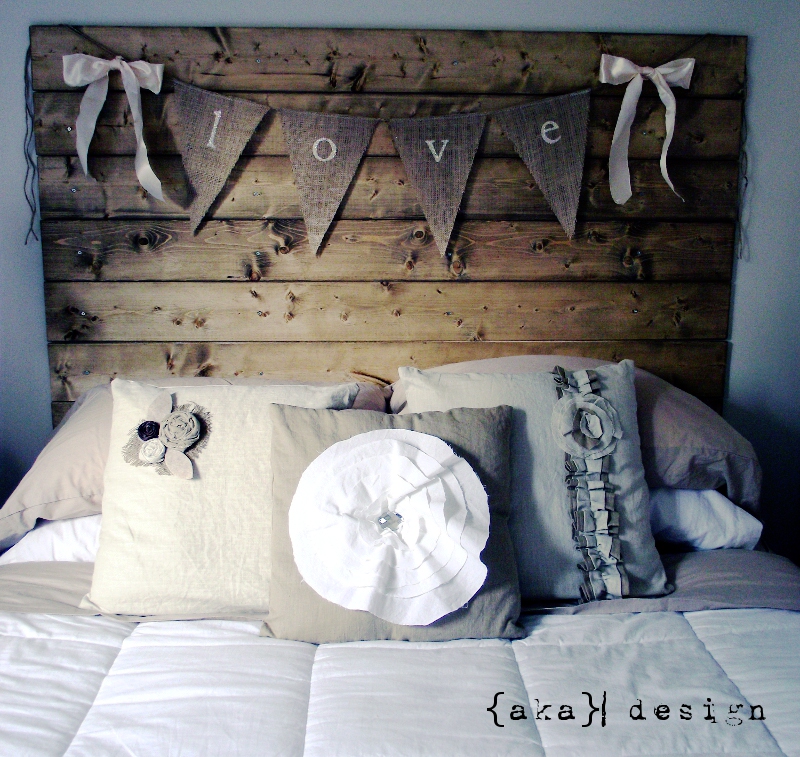 The tutorial for this comes from Kathy, and leaves you with an incredibly suave headboard. She found a piece of plywood, covered it with some mattress padding, and then wrapped it in a sheet. The buttons are quite simple–just press them in! Doesn't this look fabulous?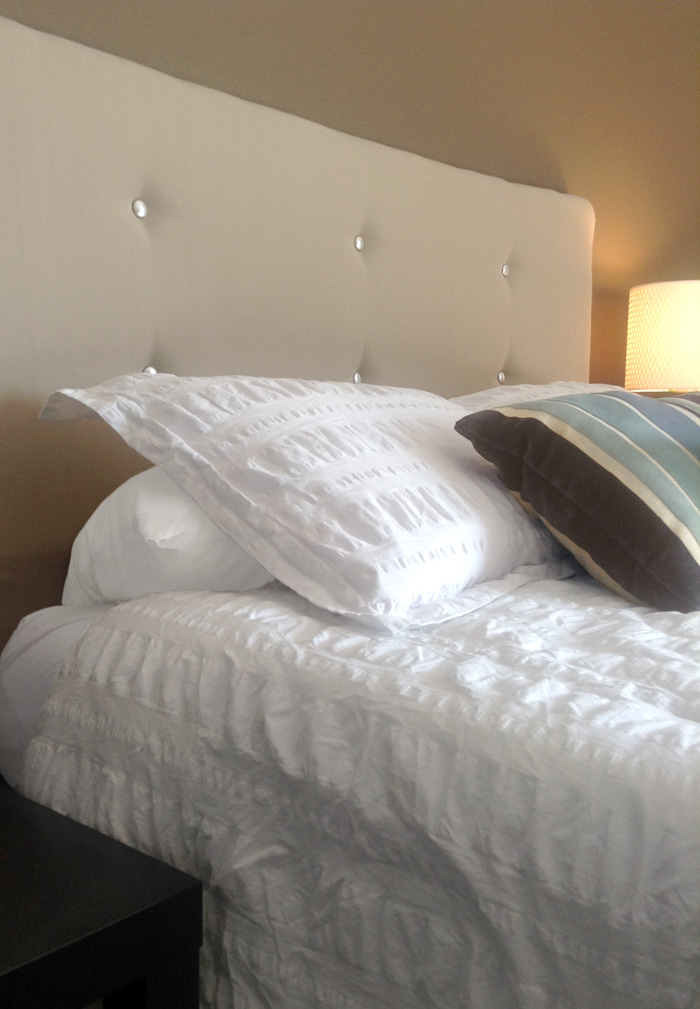 This one from Michelle is beautiful. Made from a door! repurposing never looked so good. That headboard is actually an old door. I love this–use what you already have. If you don't have an old door just lounging around, you can easily find one on ebay or even a garage sale. She spray-painted the door and then fastened it to wall for a charming headboard.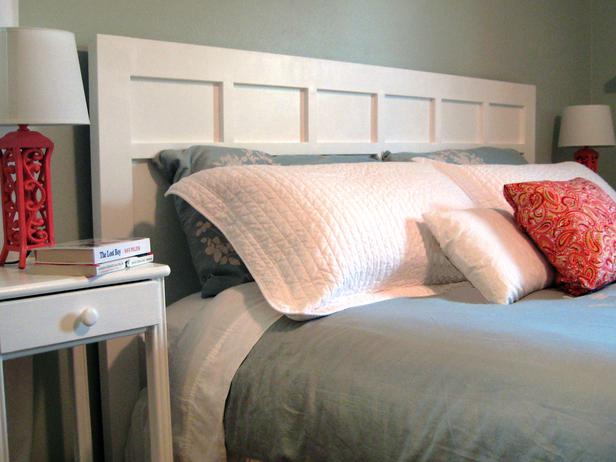 Nancy from This Old House took my breath away with this tutorial. I absolutely love this headboard! Again, this looks really complex but it's actually ridiculously simple. Old hardwood flooring pieces (SO easy and so cheap to find) nailed directly to your wall. Plan ahead–make it's what you want because this one will be there to stay. It gives the room a very natural feel and takes away the annoyance of a shifting headboard.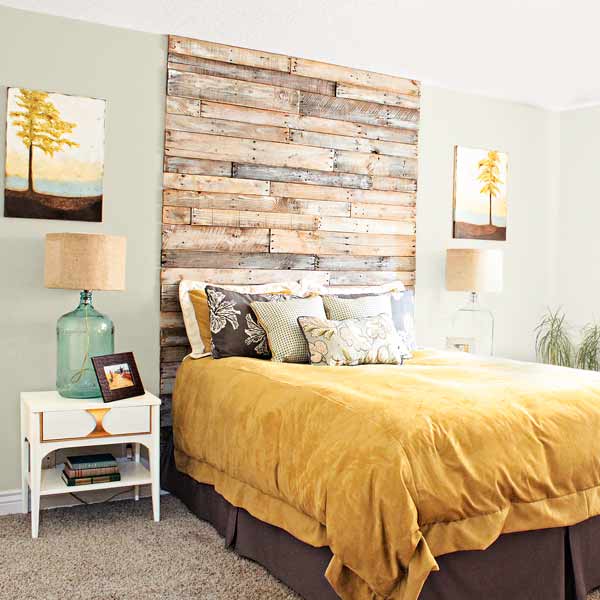 Kudos to Design Sponge for this favorite. This is actually a repurposed church pew! I just want to know what made her think of this. I mean, who looks at a church pew and thinks, "hmm, this would make a great headboard"? I love it. It looks like a pricey purchase, but you can find a church pew for super cheap. Then it's mostly just putting it behind the bed! Her tutorial is very simple and easy. Love it!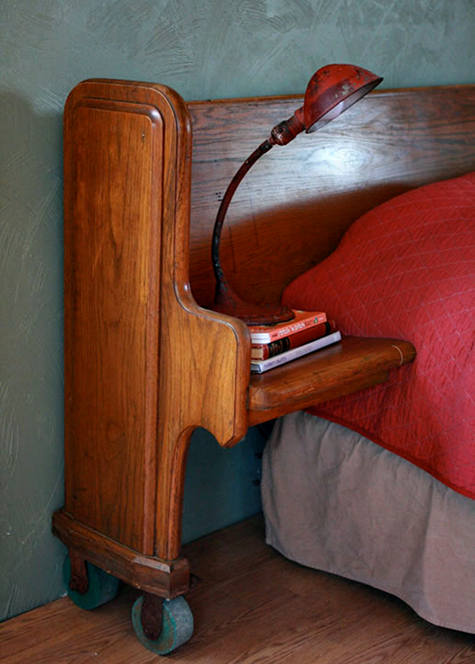 Now, switch things up: Angie used a headboard as a welcome sign, and it looks amazing! If you're trying to get rid of a headboard, this is a fabulous option. She just took the headboard and got to work with some paint. Of course you don't have to limit yourself to her chosen "welcome," you can paint whatever you want! Check out her tutorial for how to distress the sides and paint the front.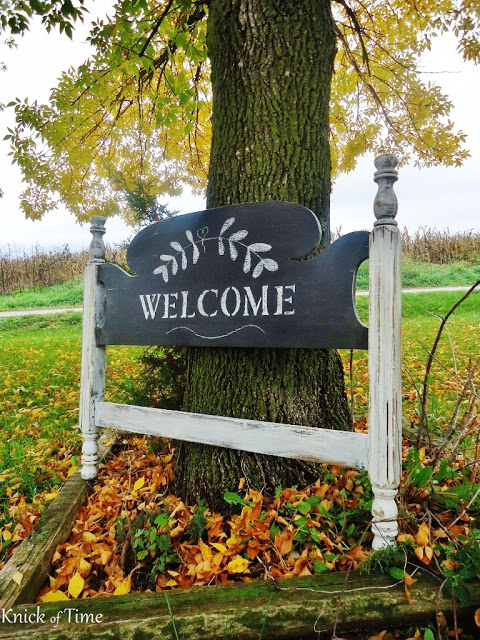 This one from Sandra doesn't even look handmade. But the tutorial is simple and the end result is remarkable. The magic to this one is the classy black paint. Take a shabby old headboard and spice it up with a few solid coats of paint. Do it right by following the steps from Sandra.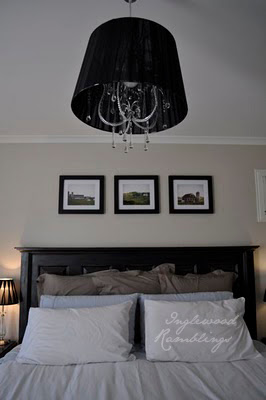 I respect Claire just for thinking of this! A headboard made into a porch swing? Incredible. Again, when you're getting rid of a headboard but don't want to simply toss it, try this! Pain the headboard (she shows you exactly how) and attach it to the seat in a few simple steps. It looks great, and it's certainly cheaper than buying your own porch swing!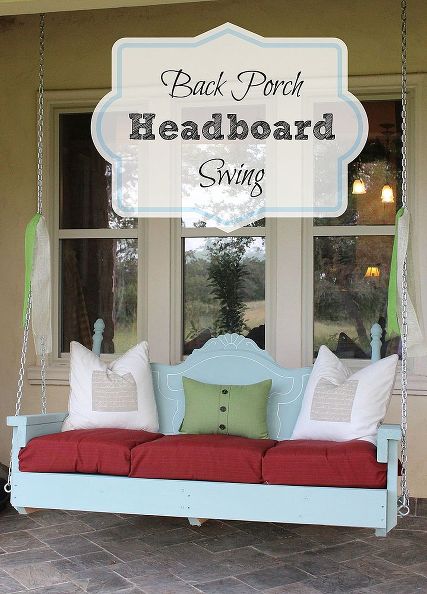 Finally, Meredith and Stephen show to be elegantly bedazzle a handmade headboard. I love it. Add fabric to a ragged old headboard, and use pushpins to carefully liven up the edge. It looks expensive and ritzy, but is actually very frugal and simple.