Summer may be over soon, but don't miss out! These pool floats are expected to go on sale on Amazon any day from now, and you definitely need to stock up! You'll have it delivered just in time for the last few weeks of summer!
Do you have Amazon Prime? You can get this totally awesome pool float by Tuesday if so! Complete with cupholders in the shape of a triangle, this beer pong float will please party-goers of all ages (21+ of course).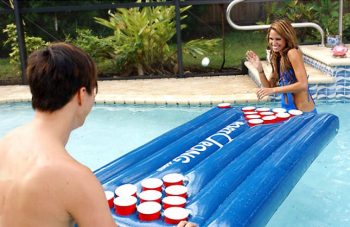 Lounge in the luxury of a giant pool float! There are tons of different shapes, styles, and patterns available on Amazon.com, and you are sure to lounge in the lap of luxury!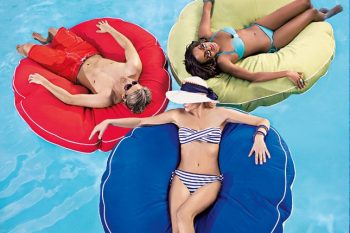 Dreaming of a pool side bar, but don't have the budget to make it work? Float one in your pool instead! You guests can circle around this floating bar and get easily refreshed with drinks and soda galore. What more could you need for a pool party?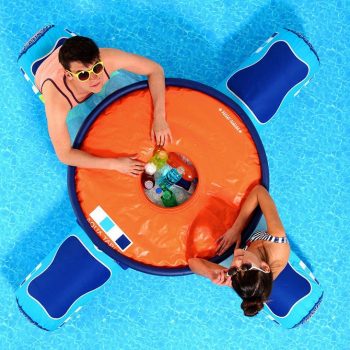 If you prefer to lounge in the pool in the lap of luxury, this fabric covered pool float is just the thing for you! Don't worry about sticking to this float.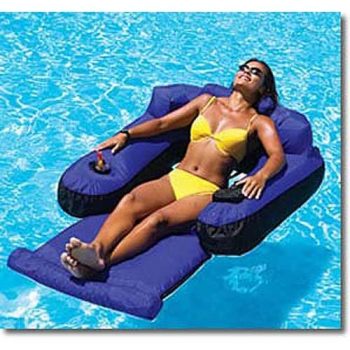 Float the pool in style with this mermaid float bought on Amazon. What's a pool party if you can't float in cool loungers? These bright colors make the perfect Instagram post!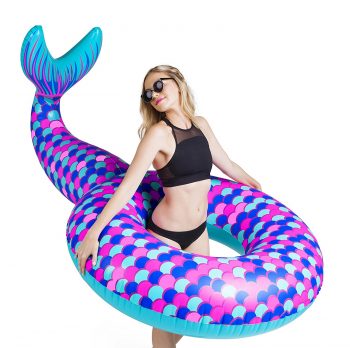 You know those classic pool floats that your Mom reluctantly bought you all summer long? What kind of Mother would you be if you didn't give your kids that same skin-sticking experience?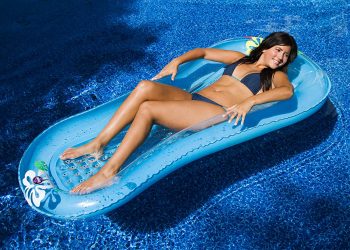 If a tropical paradise is more your thing, you can't miss this festive flamingo float! I could lounge for hours in this baby!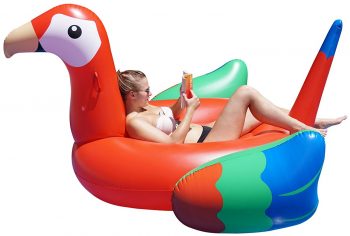 Save the most important aspect of the evening: the drinks! These inflatable pool stands are a great way to keep your drink afloat without worrying about how wet you really get! Protect what matters most!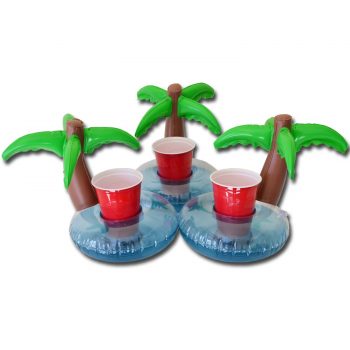 Give your kids (and guests!) a place to turn to when the water gets to be too much. Gigantic floats like these hold a ton of people, and they're wonderful when it comes to an afternoon nap!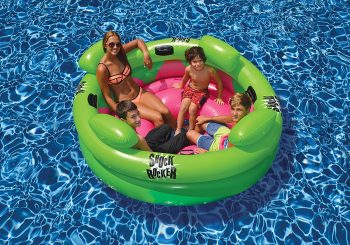 How many hikers do I have out there? Hopefully a lot! This float is perfect for a quick overnight camping trip, or even a quick dip in your pool. Versatility is wonderful, and I seriously need one of these!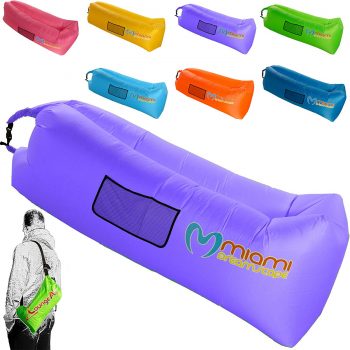 A party game in the pool? That's something that every pool party needs! Toss in a basketball and let your kids have fun with a quick game of pick up! Prizes included, of course!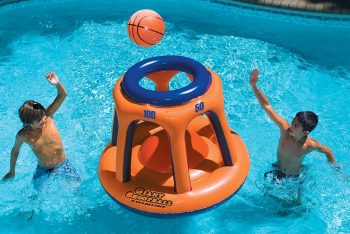 Your kids will think you are the absolute COOLEST when you come outside with these emoticon-themed pool floats. Let every kid express their every emotion with their collection on Amazon.