Valentine's Day is the day where you can eat as much chocolate and sweets as you want and not feel bad about it! At least, that's how I feel about the holiday. To celebrate, I make homemade Valentine's Day treats for my kids and neighbors. It's a fun tradition I like to do every year. If you too like to indulge in the sweeter things on February 14th, here are some wonderfully festive AND delicious treats that you can make.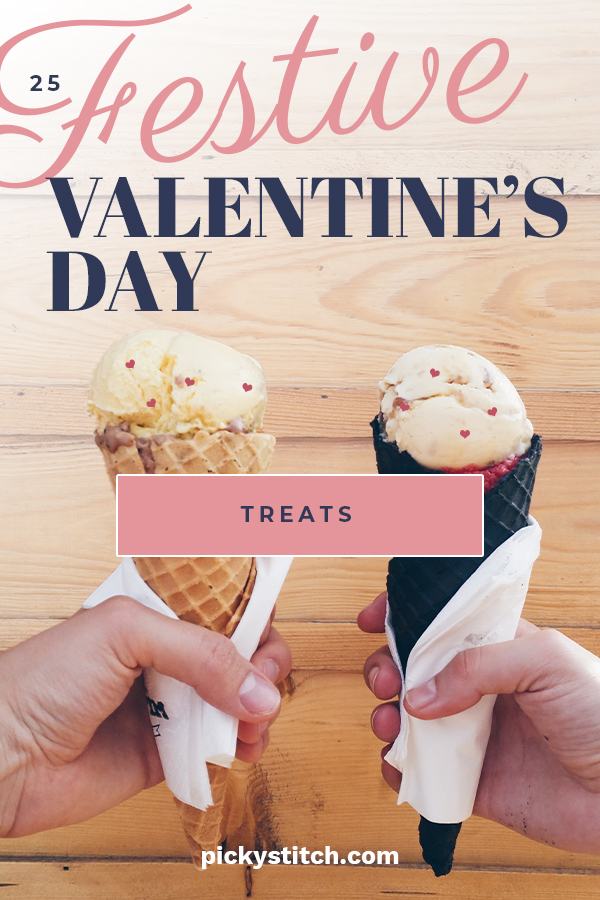 Chocolate Covered Pretzel Sticks
Get a nice mix of salty and sweet by coating pretzels in melted chocolate with pink candy. You can add sprinkles and other yummy goodies to make these festive treats even better!
Sweetheart Buddies
This is just a muddy buddies recipe with a sweet Valentine's Day twist! Mix in some red food coloring and Valentine's M&Ms to get really festive this year! The full recipe can be found over at The Recipe Critic.
Cupcakes
You can never go wrong with cupcakes for Valentine's Day, that's for sure. Make them via a boxed mix or from scratch and sprinkle with all sorts of red, white, or pink add-ons. The add-ons will make them look even more delicious!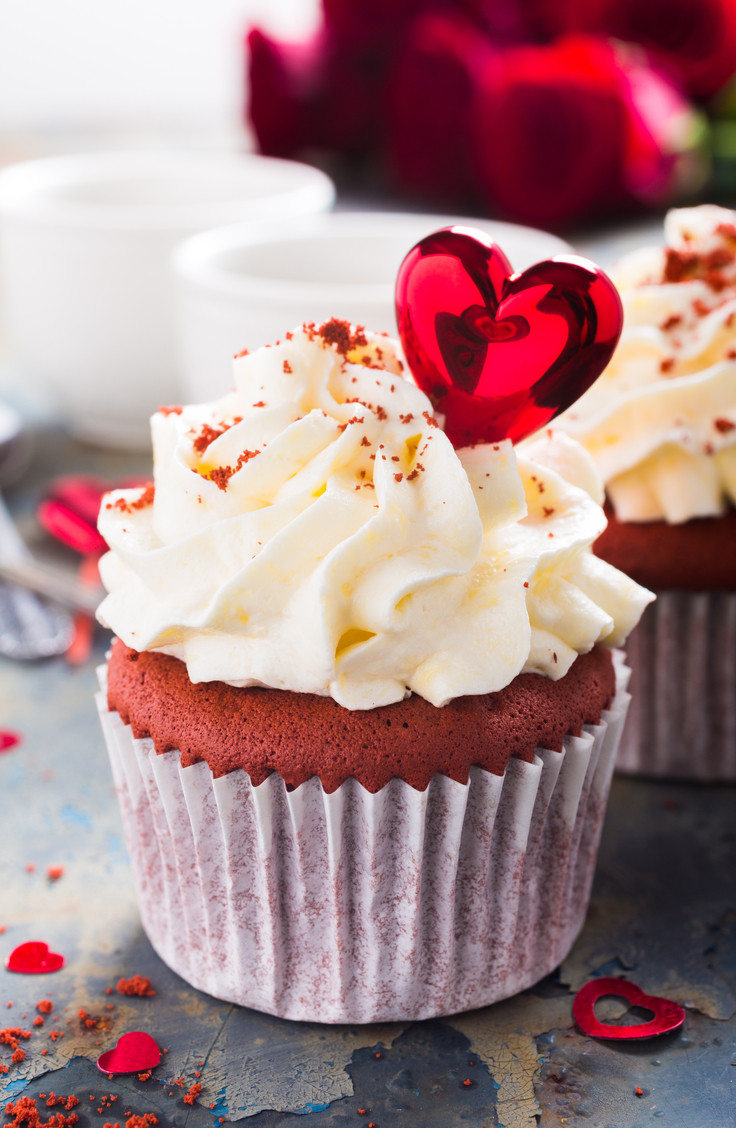 Peanut Butter Cookies
This recipe from Lil Luna is a simple and classy Valentine's Day treat that everyone will enjoy. And you can give this classic recipe a Valentine's Day gleam by adding pink, red, and white M&Ms.
Cookie Pops
Cookie pops are such a yummy and popular treat right now! You can add some Valentine's love by making the filling red and covering the outside in heart sprinkles! Find the recipe at Love From The Oven.
Donuts
Believe it or not, donuts are a great Valentine's Day treat! You can powder some pink dust on it or completely deck the donut out with melted pink frosting, sprinkles, and more. Pick up a plain dozen from the store and go to town!
Baby Bundt Cake
Mini bundt cakes are both delicious AND adorable! Add as much chocolate sauce, sprinkles, and whipped cream as you feel is necessary! Find the recipe at Love From The Oven.
Cinnamon Rolls
While normal cinnamon rolls are always nice in the morning, with a little bit of creativity you can make them even more Valentine's Day themed! Heart-shaped cinnamon rolls can never go wrong! Use cookie cutters to help make them the desired shape.
Ice Cream Cone
Use ice cream cones to make cute little Valentine's Day treats for everyone to enjoy. Place the cone (topped with ice cream of course)  in a plastic cup and stick Valentine's M&Ms at the bottom to make it look even better. This is great for a class party because the plastic cup prevents a LOT of messes from happening.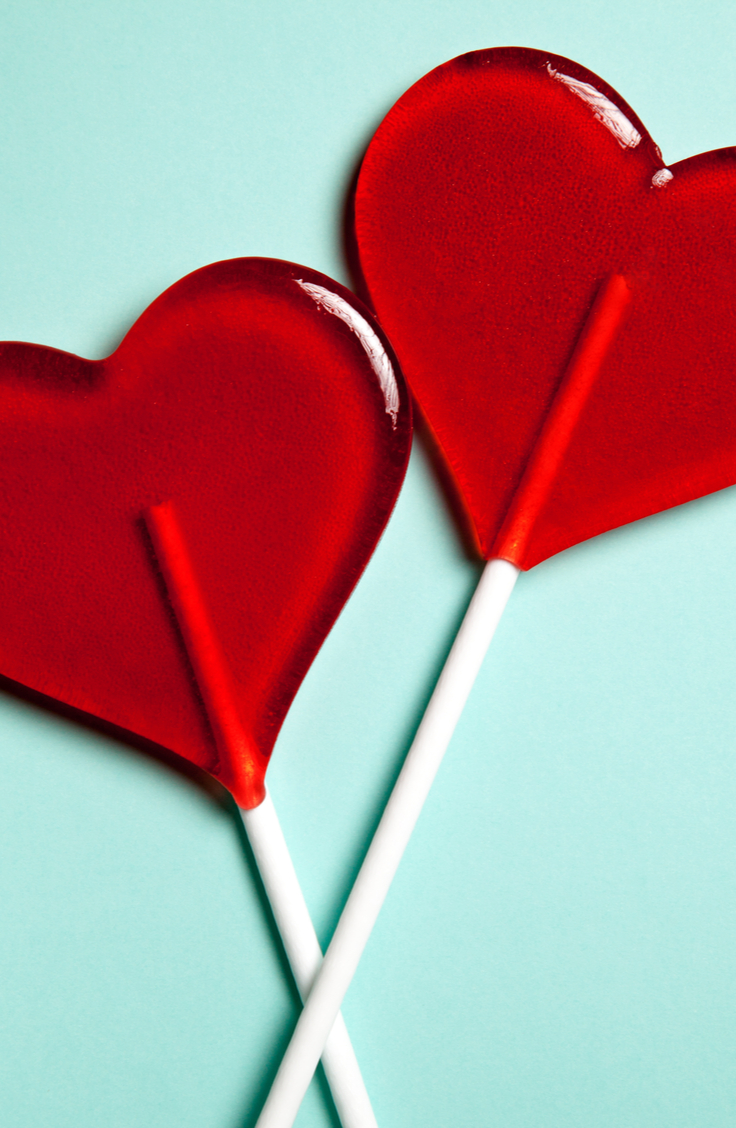 Sweetheart Shake
This looks delicious! Make a cold and delicious shake for you and your significant other to eat together while you snuggle under a blanket. Find my favorite recipe at Love From The Oven.
Cookies
Heart-shaped sugar cookies are a great and classic option for Valentine's Day. Use your favorite Christmas cookie recipe and play around with numerous different decorating ideas that are both tasty, pretty, and fit for the holidays.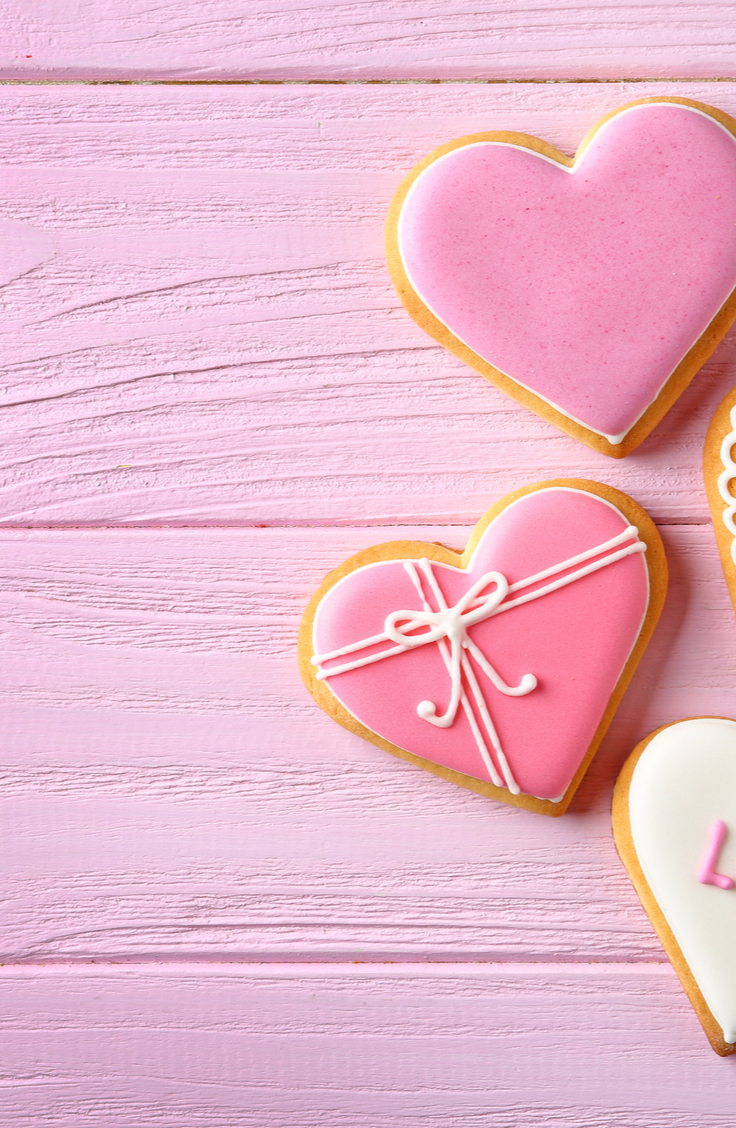 Ice Cream Sandwich
Nothing says "I love you" more than a heart-shaped ice cream sandwich with pink filling, raspberries, and some drizzled chocolate sauce! Cut a heart-shape out of a store-bought sandwich and add on fruit and the chocolate drizzle.
Brownies
Make brownies and make them Valentine's themed by cutting them into cute heart shapes! Add pink and red-colored icing to make them even better.
Rice Krispies
This is such a cute idea! Cut Rice Krispies into hearts and then add sprinkles, frosting, and Valentine's Day colored glaze. Yum!
Tart Pop
These Tart Pops from Love From The Oven look delicious! Have fun decorating them with strawberries and chocolate for Valentine's Day.
Red Velvet
Red velvet seems to be the go-to Valentine's Day recipe that everyone loves. You can make cookies, cakes, or any other treat that your significant other will enjoy.
Marshmallows
Marshmallows dipped in chocolate make such a wonderful Valentine's Day treat! Add some colored sprinkles before the chocolate hardens to make them even more festive!
Strawberries
Ah, the classic Valentine's Day treat—chocolate-dipped strawberries. You don't have to feel guilty eating these because, in my opinion, because they are a holiday staple. Find the recipe at The Thrifty Couple.
Wafer Cookies
While plain wafer cookies may not be very tantalizing, dip them in chocolate and cover them in sprinkles and they'll look (and taste) much better! Make as many as you and your significant other think you need.
Whoopie Pies
This treat from Everyday Annie is both delicious and beautiful! Cut the pies into hearts and you'll impress everyone for sure!
Message Cookies
We're all familiar with the traditional conversational hearts that go around during Valentine's Day. Make bigger, yummier ones with these awesome message cookies from Evil Madscientist Laboratories.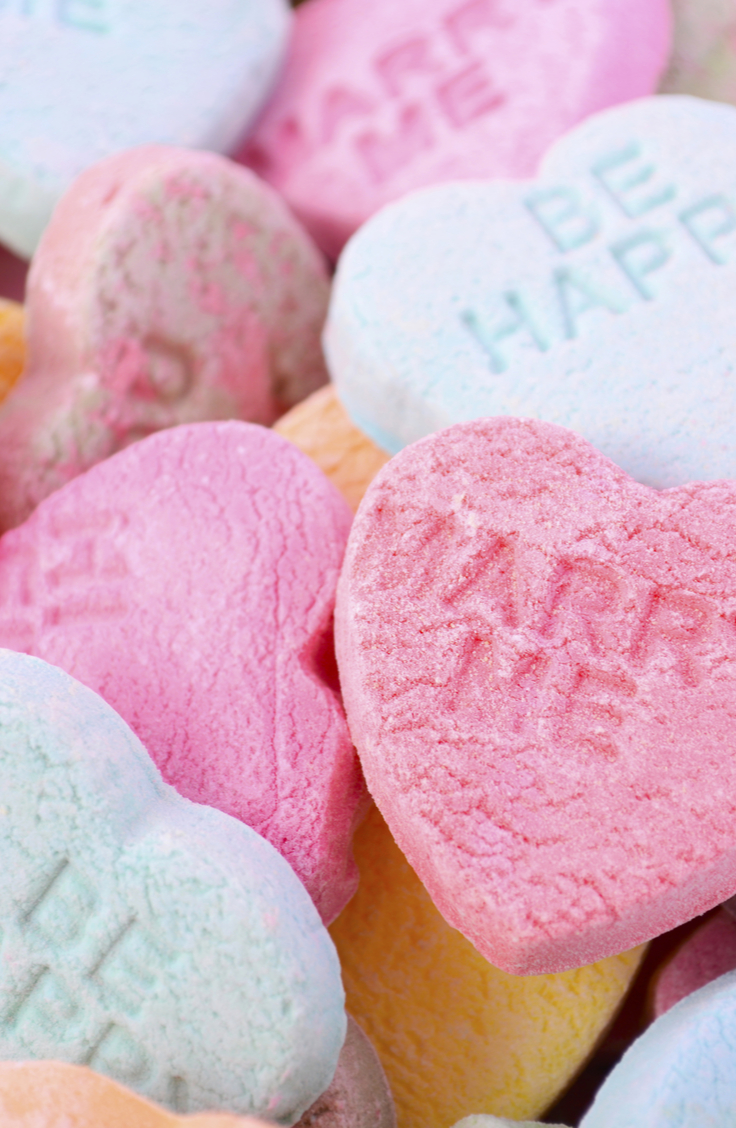 Milkshake
Red velvet and a milkshake is pretty much the best combination possible. Top them off with a swirl of whipped cream and some heart-shaped sprinkles from Love From The Oven.
Truffles
Yum! These bite-size treats from the Novice Choice Blog look delicious and so festive! Glaze them in white chocolate and cover them in Valentine's sprinkles for an extra tasty treat.
Mini Cake
I think this is the cutest idea ever! Make little mini cakes with an ombre style filling. It looks so good you won't even want to eat it.
Popcorn
If you plan on sitting down to a nice movie this Valentine's evening, try making some great popcorn for you and your significant other. There are lots of different recipes, but my favorite is the addition of pink and red M&Ms.