While it's easy to go and buy Christmas gifts for your friends and family, sometimes a simple and homemade present has a lot more meaning. You don't have to make a coupon book or an "interesting" looking piece of art in order to make a homemade present, either. Take a look at these great Christmas gifts that you can make yourself in no time at all.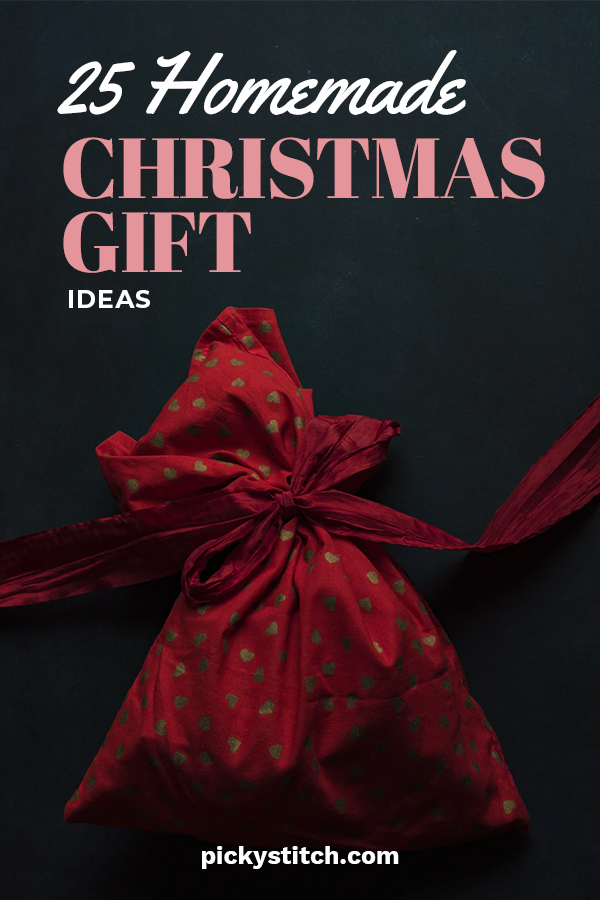 Mugs
Put your artistic prowess to use by customizing a plain mug into a one-of-a-kind present for a loved one! You can put a letter, do a simple pattern, or do any other kind of design you want. Just make sure you use dishwasher AND microwave safe paints.
Bath Salts
Everyone has stressful days, and bath salts are one way to help make those days a little less stressful. You can make your own homemade bath salts with different scents and give them to all of your friends and family. Going EverGreen has a great tutorial to make your own at home.
Pillow
Everyone loves a good throw pillow. Make one yourself specifically for someone you love with this great tutorial from YouTube. 
Painted Utensils
This is such a simple idea but it looks really great and also very professional! Just purchase a set of normal wooden utensils and then customize them by dipping the handles in the paint. You can dip or paint them however you want, just make it look good! Tutorial here from HGTV.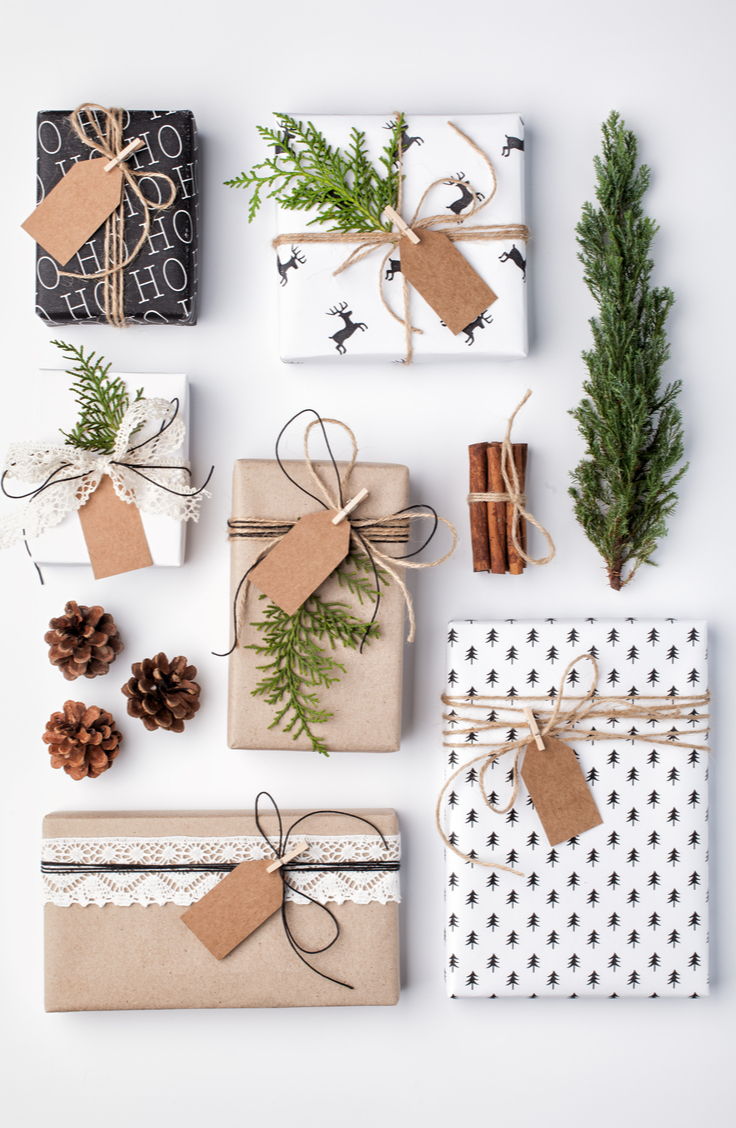 Coaster Sets
Did you know you can make your own coaster sets?  Well, you can and they have the potential to be so adorable! The best part is you can pick a place your friends love to visit and make them a coaster set inspired by that place! Or, if you have no desire to DIY a coaster set, check out these cool ones available for purchase from SubCulture Gift Shop.
Sugar Scrubs
Sugar scrubs are a great addition for the bath. We all need a little relaxation after the holidays are over, am I right? Make your own DIY sugar scrubs from Christmas with this tutorial from Love Grows Wild. 
Wooden Board
Personalized cutting boards are all the rage right now.  Hop on over to Etsy and type in "customized cutting boards" and there are a variety of styles to choose from. Even better, they are pretty affordable so you could get one for everyone on your list. This is perfect for recipients who love to cook.
Photo Clock
This is such a cute idea! Make a unique clock by putting a photo of the gift recipient (and their family) as the background. They'll love this gift for sure! Rosy Red Buttons posted the tutorial for this project over on her blog.
Hand Warmers
It's always nice to stay warm during the chilly holiday season! Help your loved ones do just that with a DIY heat pack. Use scrap fabric and other materials you have laying around the house to complete yours. Find the full tutorial here.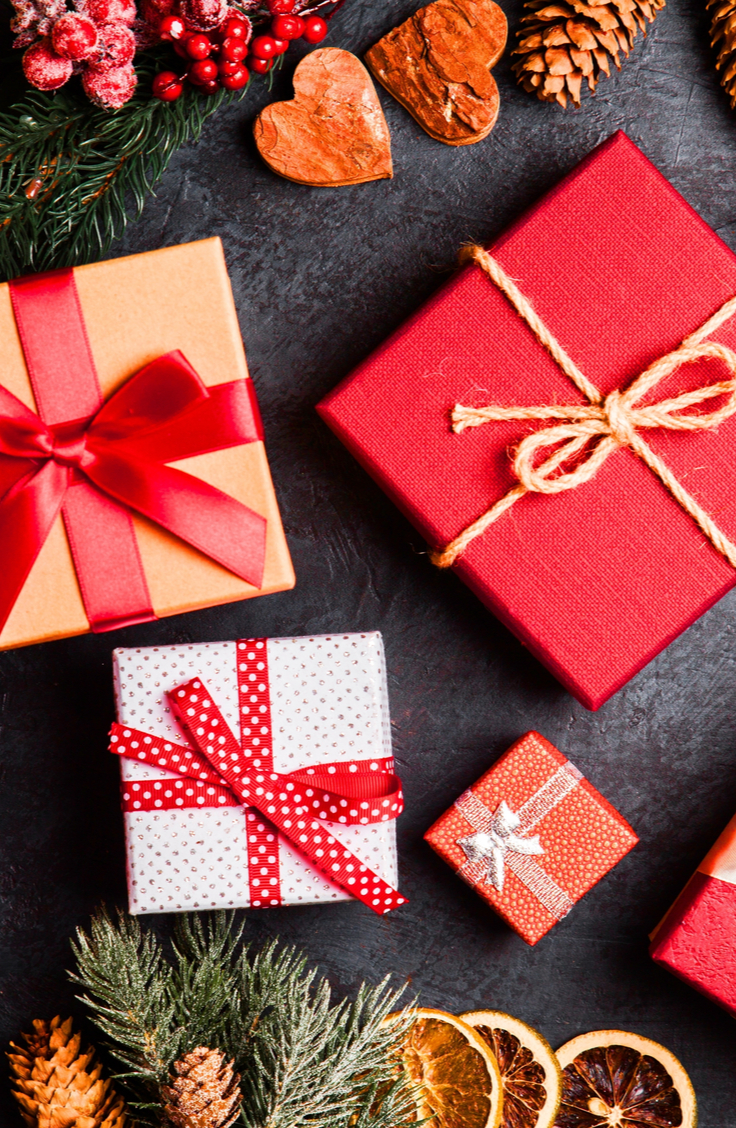 Soaps
It's always fun to experiment with homemade soaps and other bathroom supplies! Expand the horizons of your loved ones with these great homemade soaps in all sorts of scents and smells! Make your own with this tutorial from A House In The Hills. 
Candles
Homemade candles may be hard to make at first, but once you get the hang of it, it's actually pretty simple. Try making lots of different smells, especially Christmas-y ones with peppermint and frankincense. Tutorial to make your own can be found on HnGIdeas.
Slippers
Make your own homemade slippers with this incredible tutorial from Wonderful DIY. 
Pouches
It's always nice to have a little pouch that you can use to store your glasses, loose change, or anything else that is otherwise floating around your purse. These cute pouches are a great solution and aren't too difficult to make! Martha Stewart has the full tutorial.
Cases
Nowadays, we all carry electronics with us. Remind your loved ones of your appreciation for them every time they pull out their iPad with a DIY iPad case. Tutorial from Oh So Lovely.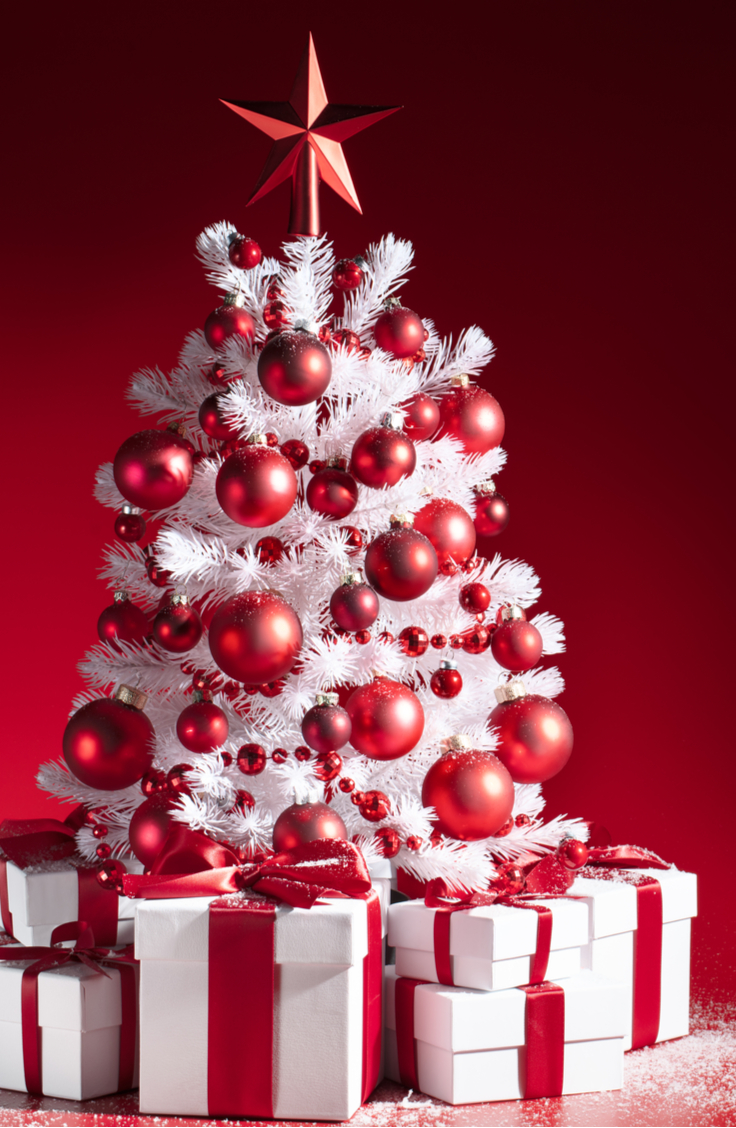 Butter
Now, this may sound weird at first, but homemade butter is actually a great homemade gift idea! You don't just have to make normal flavored butter; in fact, you should definitely make some yummy flavors as well! IHeartNaptime has more.
Key Fobs
For loved ones who always seem to be losing their keys all the time, this is a great gift! It's both practical and makes it easier to not mix your keys up with everyone else's with a DIY key fob.
Canvas Art
If you're the creative type, then try your hand at some homemade canvas art. In fact, you can do any sort of art piece from scenic to lettering that you think your loved one will enjoy! Canvas art is always a blast.
Scrabble Ornament
Looking for an easy gift idea? Use scrabble tiles to make customized ornaments for your neighbors. Hot glue the tiles together and use red ribbon as the hanger.
Frosted Glass Art
This is a great gift that your friends and family can use every year when the holiday season rolls around! It may take a bit of time and money to get this projected started, but it's a fantastic way to show how much you appreciate the recipient! Learn to make your own frosted glass art with this tutorial from IHeartNaptime.
Lump of Coal
This is such a clever idea, especially for younger kids! This "lump of coal" is a yummy rice Krispy treat, just dyed black that everyone is sure to love, despite their age. Add a fun printable tag that says "Lump Of Coal" on it.
Tote Bags
Again, if you're the creative type and want to make something special for your loved ones, then try a homemade tote bag. You can either buy a plain bag or sew your own, whatever you prefer!
Bookmark
This may seem silly and mundane, but you can really make a homemade bookmark look chic and fancy. There's no need to go overboard, but these are easy to make for lots of different people without getting repetitive.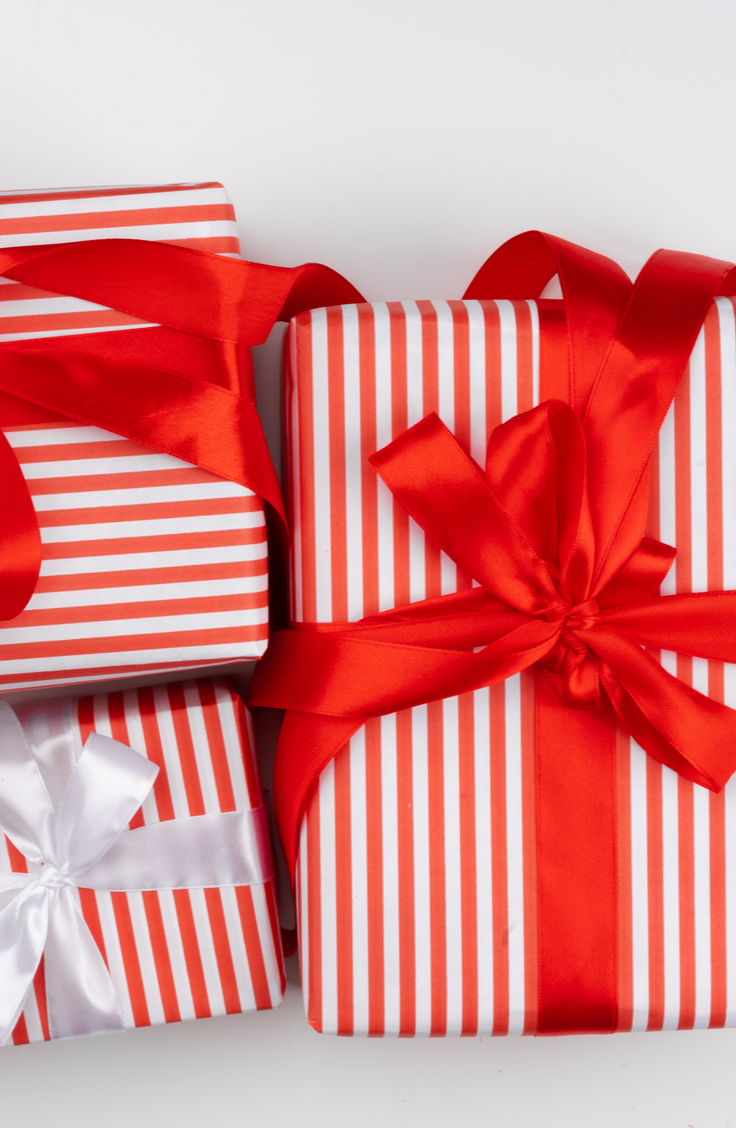 Jewelry
Try making a few pieces of homemade jewelry for your loved ones! You don't just have to put random items together, but really take time to find the materials to make the best jewelry you can. Tip Junkie has the advice to help.
Magnets
While magnets aren't a very exciting present, they are incredibly practical. It seems like every house could use at least a few more magnets! You can make fun, Christmas related ones or just simple ones your loved ones can use year-round. Practically Functional has a great tutorial.
Book Cover
If the person receiving your gift is in school or just likes to read, try making them a personalized book cover. You can also make it for their journal if they keep one! That way they'll remember you every time they open it!