Toothpaste has a ton of different uses around the house…in fact, it can pretty much clean ANY kind of stain or mess you throw it's way. Keep it out of your mouth, and cleaning for you; here's how!
1.Remove dried blood from your clothing with just a dollop of toothpaste. Let it sit for a minute, and then rinse clean!
2. Make your iron clean and grime free with just a bit of toothpaste. Rub it directly on the surface of your iron (while cool, of course), let sit then wipe away with a warm wash cloth.
3. I actually remember doing this as a kid…but in a much grader scale! If you are trying to avoid putting nail holes in the wall, use tooth paste to make everything "stick."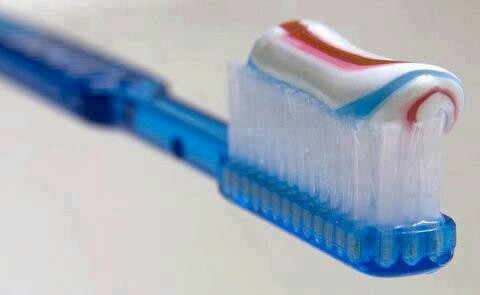 4. I've never tried this, so I can't quite attest to it, but you can actually clean your toilet bowl if you despise the smell of chemicals, and would rather some minty freshness!
5. If you are trying to clean up cloudy glassware and return it to it's glassiest, scrub-a-dub with a bit of toothpaste and your fingers. The cheapest paste you use, the better. No reason to break out that expensive Crest stuff!
6. Gently use white (only white) toothpaste to remove unsightly water rings from wood furniture. A little goes a lot way in this regard!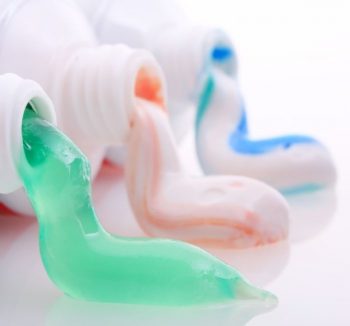 7. Use a yucky toothbrush and some white toothpaste to clean the white edges of sneaker soles. This will clean them right up!
8. Toothpaste is known to clean tricky crayon stains off your walls!
9. Use toothpaste to polish up old and tarnished silver.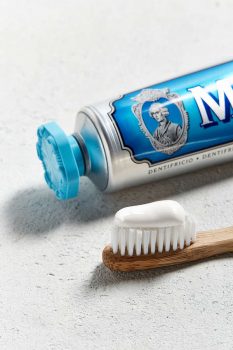 Looking for more uses for everyday household things? Here you go!
10 WEIRD Uses for Hair Spray