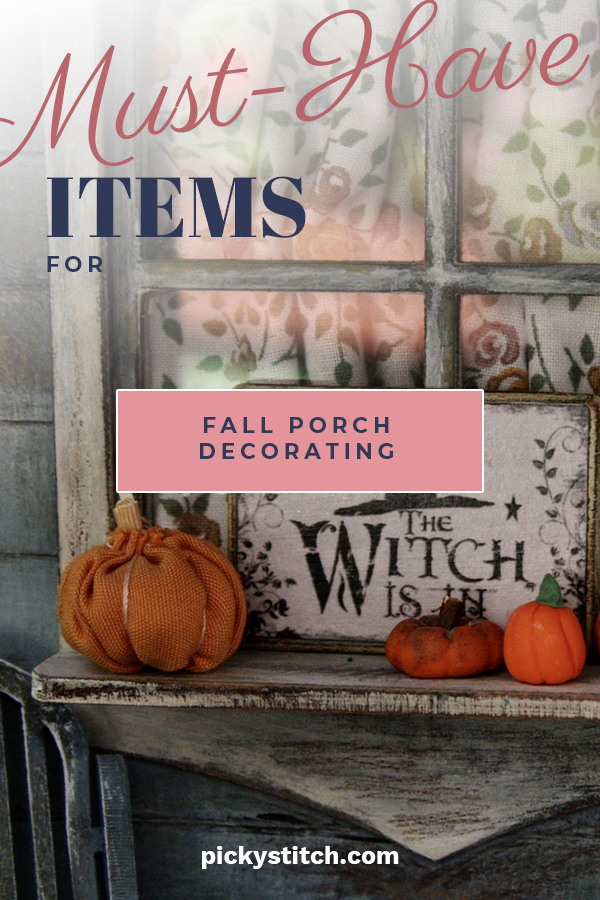 Fall is just around the corner and I am so ready to say goodbye to the hot days of Summer. I'm eager for chilly nights, warm flannels, and apple cider everything! Though I haven't begun decorating my porch quite yet, I usually start incorporating fall decor around the middle of September. I begin with only a few of my favorite must-have fall porch decorating items before putting together an elaborate porch for Halloween. Are you inspired to do the same? Here are my must-have items for fall porch decorating. With these, your options are endless!
Must Have Items For Fall Porch Decorating
Hay Bales
Purchase a hay bale or a straw stack from your local farmer and arrange them strategically around your porch. Hay bales look great stacked on stairs, and tall bundles of straw look awesome propped against a column. When purchasing your straw or hay, make sure that you purchase only what is needed. After all, you want enough room to display some other Fall items too, right? Nothing says fall porch decor like hay!

Fall Foliage Wreath
No front porch is complete without a beautiful fall foliage wreath of some sort. You can learn to make your own here (just switch out the foliage in the tutorial for the fall foliage of your choice), just make sure to choose seasonal-appropriate foliage for the best look. I think orange leaves or red berries would look great for Fall, but the options are truly endless!
Cut Sunflowers
If you grow your own sunflowers, consider cutting some and placing them around your front porch for Fall. They look amazing tied up with the straw, or in galvanized steel vases and containers. You will have to cut new ones regularly (as fresh-cut flowers wilt after just a few days) but since your flowers will die off at the end of the season anyway, this will help you enjoy them a little more.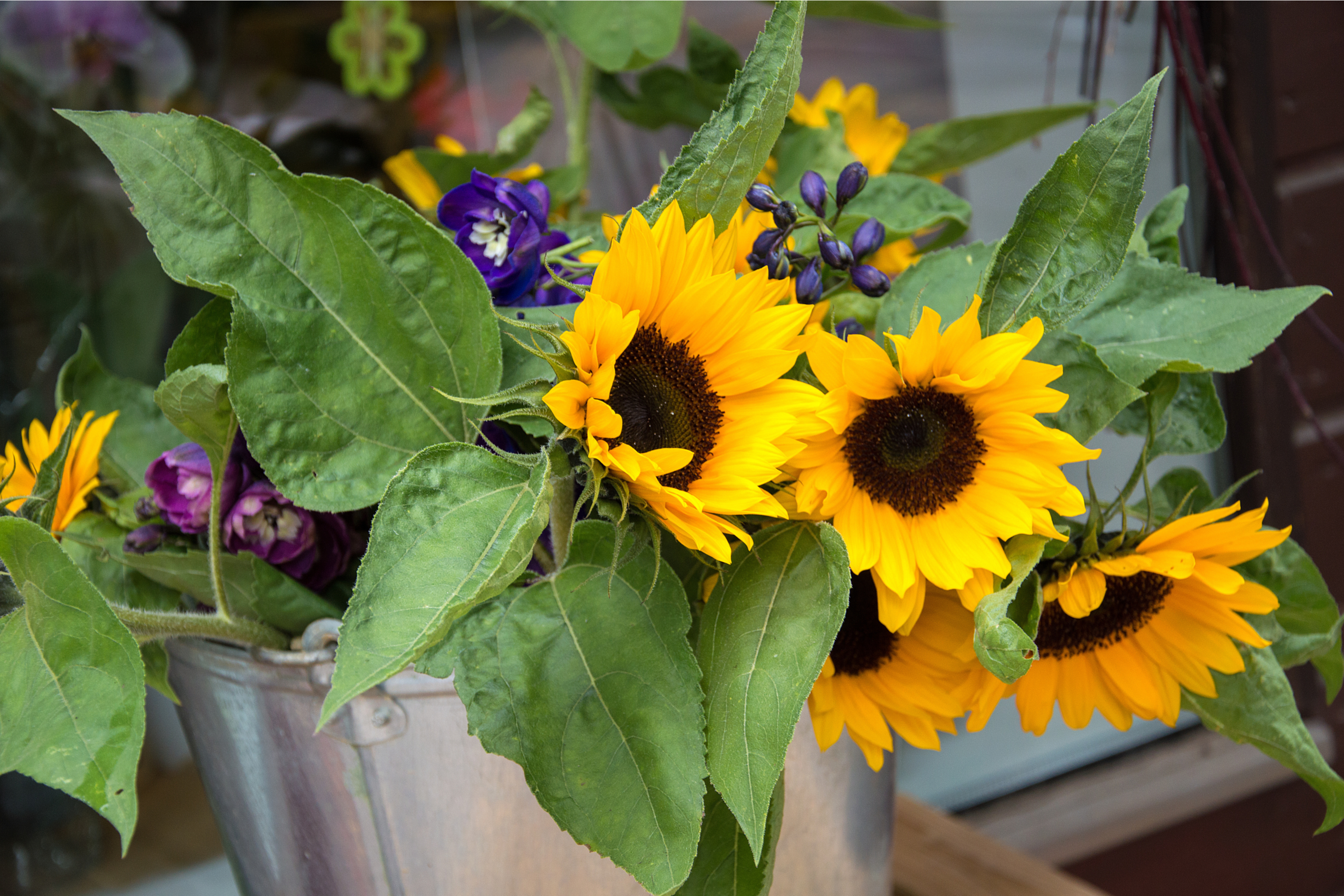 Pumpkins
The best thing about decorating your porch for Fall is that you can use items from your garden harvest! Pick your prettiest pumpkins (if you have a harvest big enough, you'll still have another bundle ready for Halloween) and display them on your front porch. You could even arrange them on top of your hay bales! A few pumpkins strategically placed can make any front porch look a little more ready for fall. Don't be afraid to put in some other fall squash or gords either! You could even fill them with flowers like the ones below!
Galvanized Steel Buckets
Steel buckets always scream rustic and I think galvanized steel is perfect for Fall. Fill a bucket or two with sunflowers, hay, pumpkins, or any other kind of filler. You could even purchase these galvanized olive buckets with cutouts as a cool DIY porch lantern! Just add a tea light.