I love decorating my porch for the holidays. No matter if it is Halloween, Christmas, Thanksgiving, or Easter, I always like to decorate when and where I can. Unfortunately, porch decor can get super expensive but you can save some serious money with these inexpensive holiday porch decor ideas.
Holiday decor porch ideas: Frugal
Halloween Pumpkins
This year, paint pumpkins instead of carving them. You can even get foam or fake pumpkins since you'll be painting over them! Use your imagination when it comes to the style because no pattern is off-limits. Use acrylic paint so it lasts.
Holiday Snowflakes
Cut some snowflakes out of tissue paper, cardstock, or regular paper to give your porch a little holiday love. These will hang inside your house, in the windows surrounding your porch!
Spooky Bats
For an inexpensive Halloween decor idea, all you have to do is cut out a bat shape from black cardstock! Cover these shapes in a layer of laminate if possible, and then hang them around your front door for a positively spooky effect.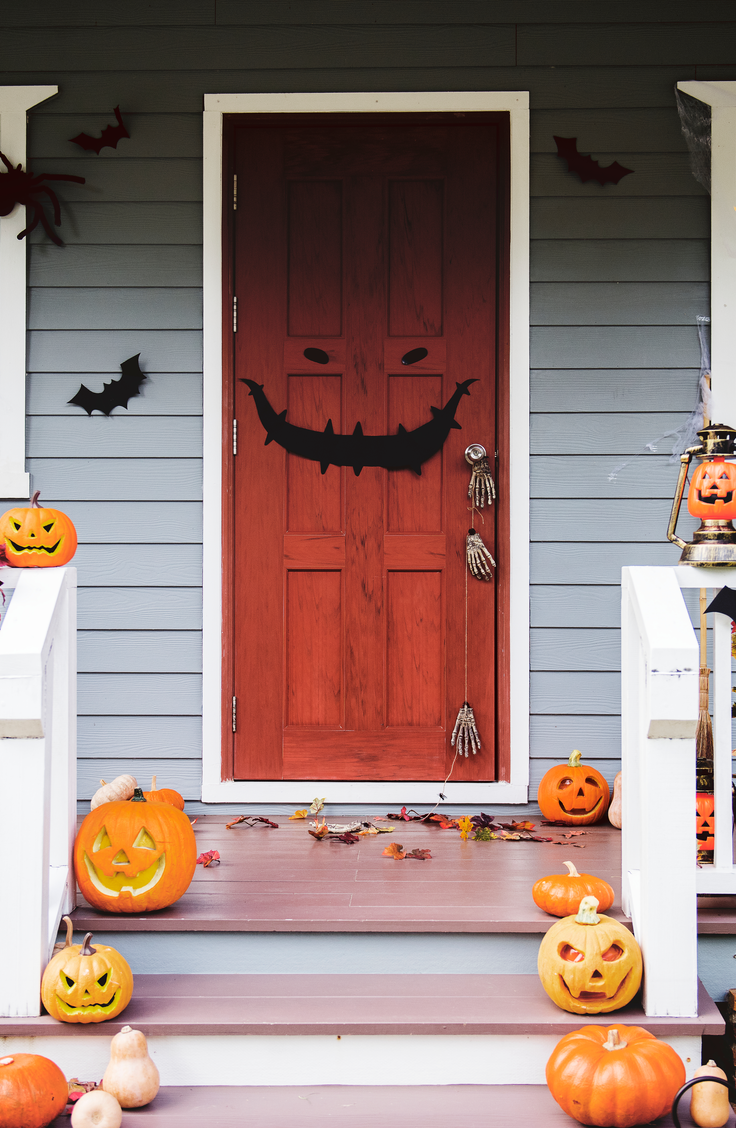 Porch Christmas Tree
If you have a mini indoor/outdoor Christmas tree, put it on your porch (don't forget to decorate it, of course). Of course, make sure you only decorate it with weather-proof accessories!
Holiday decor porch ideas: Garland
Use live greenery to create a gorgeous holiday garland that hands around your front porch or down the railings of your porch steps. The good thing about live greenery is that it will stay much healthier throughout the season than it would if you had stayed inside. Get the best greenery with this tutorial of mine.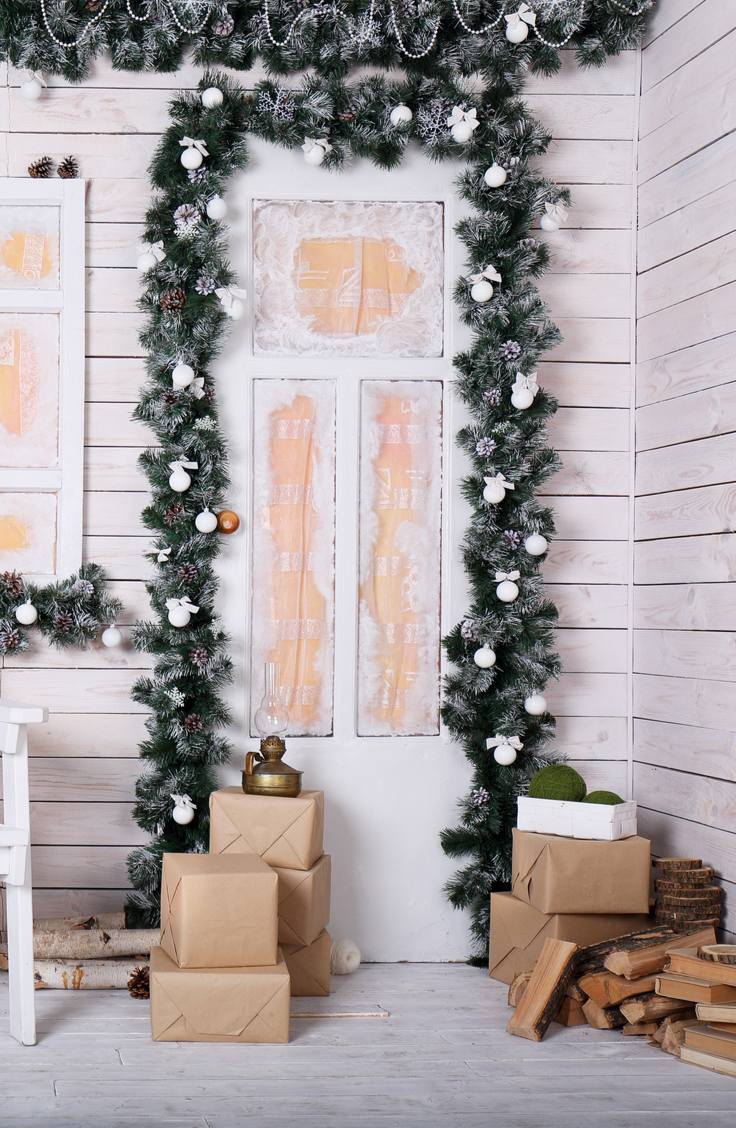 Holiday decor porch ideas: Signs
Holiday Greeting Sign
Make a fun festive sign that you can put on display on your front porch. You just have to find some material you want to make the sign out of (wood, metal, whatever you want) and then get some paint. Use this tutorial from Cottage In The Oaks to help you put it together.
Custom Holiday Doormat
Buy a blank doormat from IKEA for less than $5 and paint on a fun, customized holiday message with foam brushes and acrylic paint.
Holiday decor porch ideas: Wreaths
DIY Wreath
Make your own wreath for whatever the holiday may be. For Christmas, make a traditional green one. For Halloween, make a black one, and for Thanksgiving, you can make one out of leaves! This tutorial of mine that shows you how to make it out of real greenery if a live wreath interests you.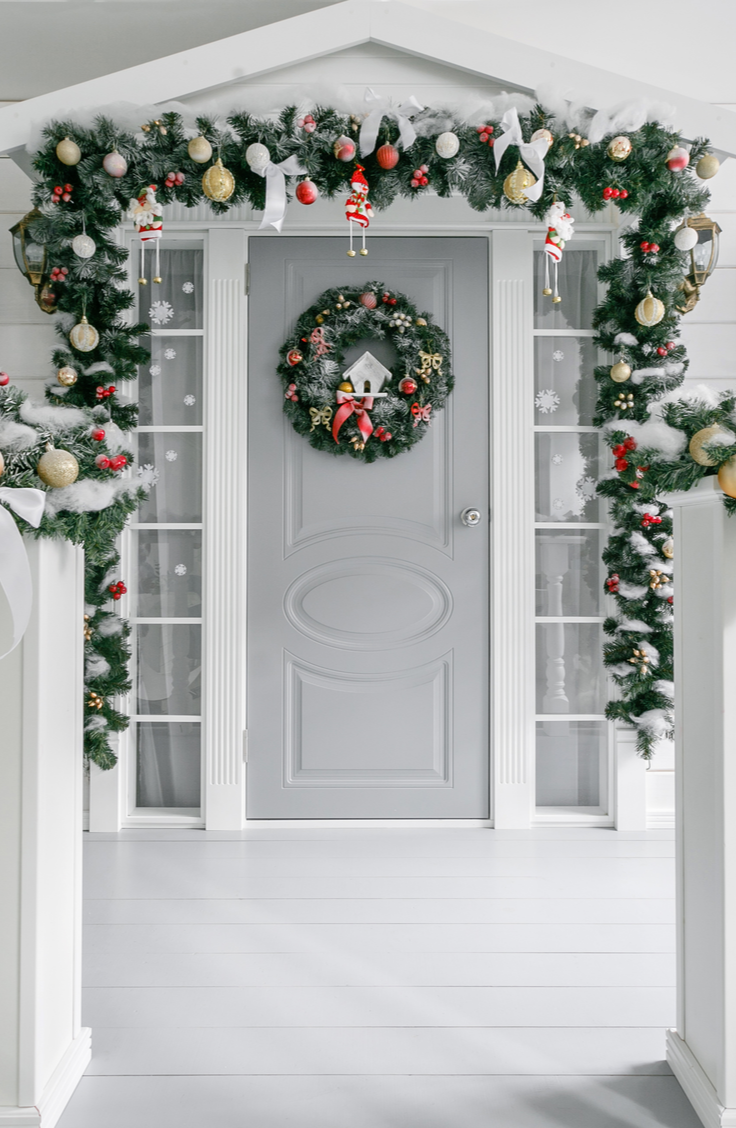 Multicolored Holiday Wreath
I've seen tons of gorgeous multi-colored ornament wreaths all over Pinterest, and I am seriously obsessed! Make one for yourself with this tutorial from Larson Outdoors.
Holiday decor porch ideas: DIY
Firewood Storage
Instead of storing your firewood in the back or somewhere inside, store it on the front porch in a cute storage bin. It's such a cute addition to your porch décor and is both practical and pretty! Perfect for Christmas.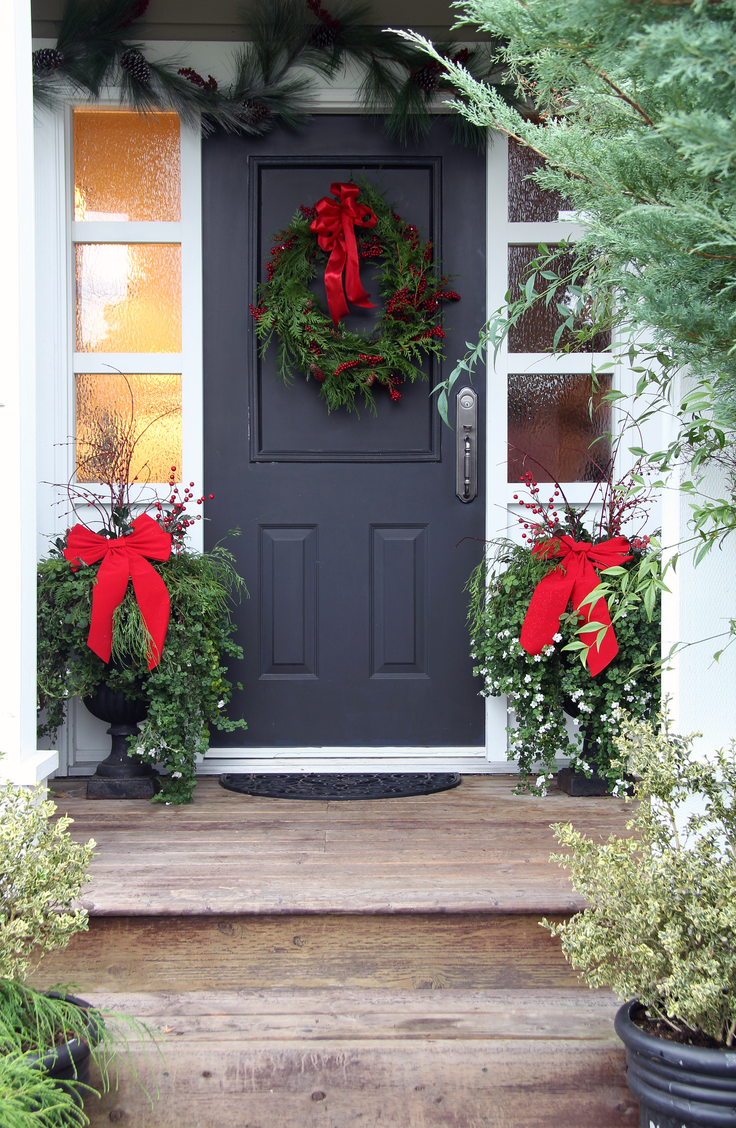 Front Porch Decor Pillows
If you have furniture on your front porch liven them up for the holidays with a few throw pillows. Just make sure that you bring them inside when the weather gets bad in order to keep them looking in the best shape possible. Make your own with this tutorial from yours truly.
Holiday Lanterns
Purchase a few glass holiday lanterns from a local craft store and fill them with the holiday-themed items. Some ideas include, holiday greenery, red berries, pinecones, and even glass ornaments. You could even fill them with a string of fairy lights. No matter what you choose it is sure to look great and it can go anywhere on the porch!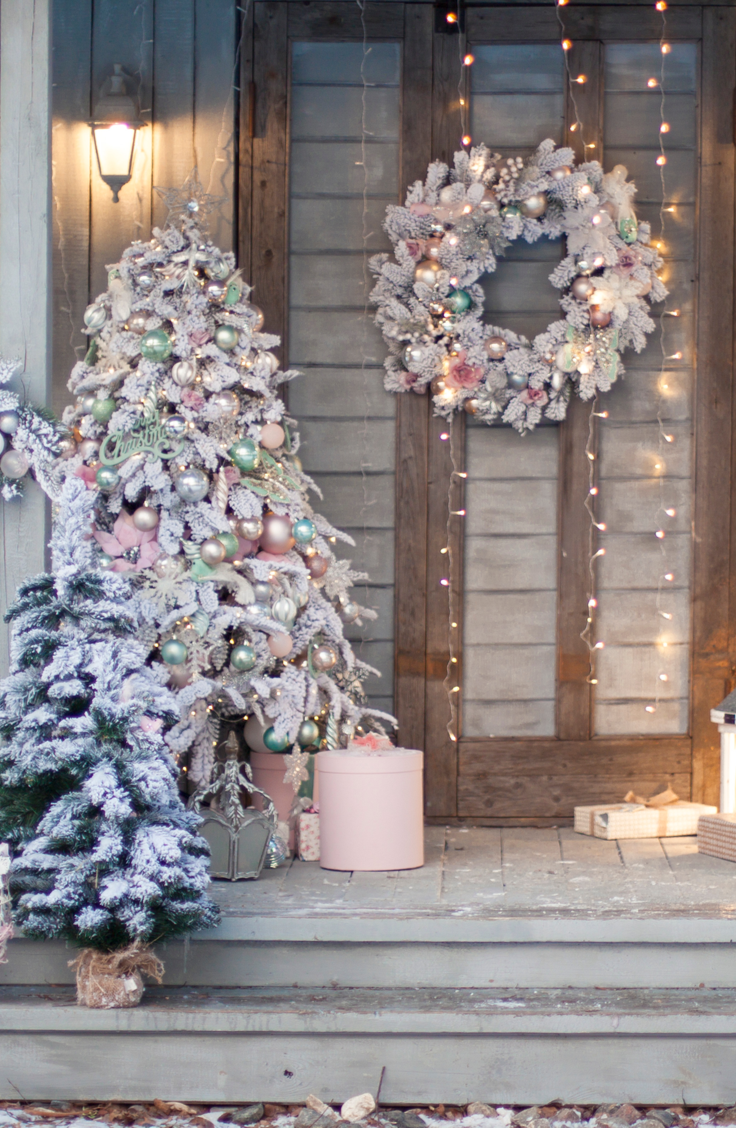 Editor's note: This post was originally published in September 2016 and has been updated in August 2020 for accuracy and comprehensiveness.