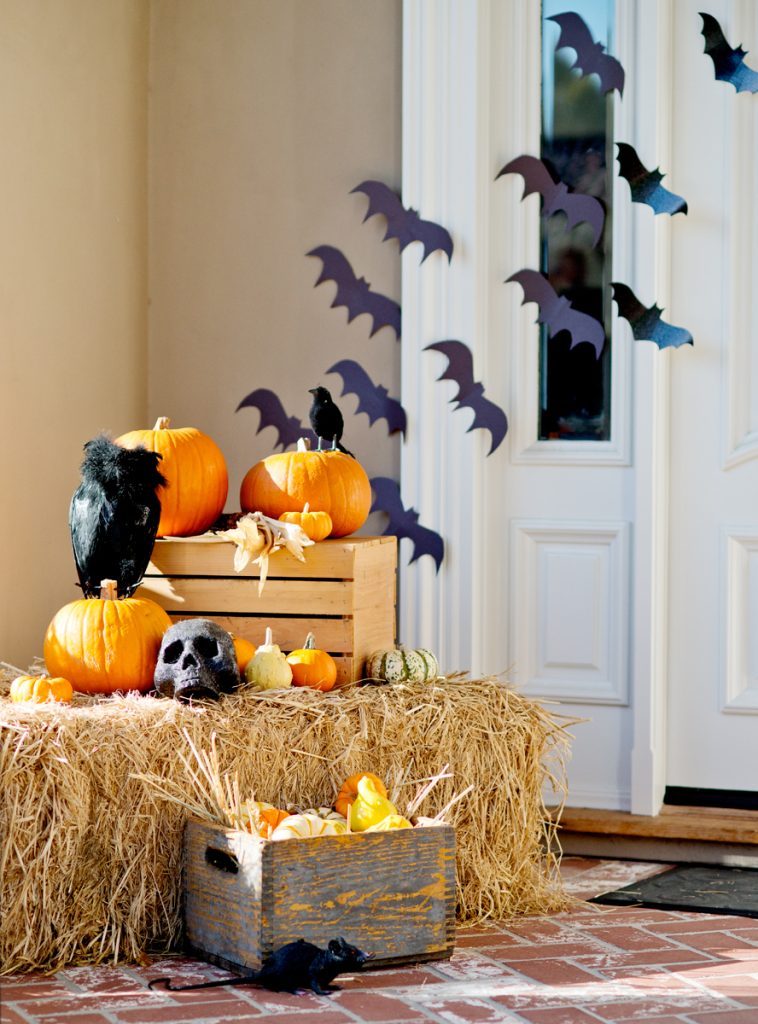 Hay bales are a great touch to your front porch that will make it absolutely scream fall!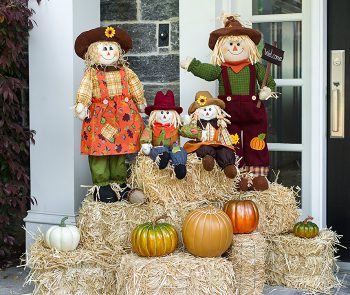 Another great addition your front porch would be a scarecrow or two. They're a classic fall decoration and look great!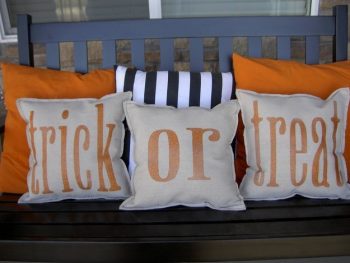 If you have some porch furniture, then get some fall-themed pillow covers that you can put on them! They could be any material or design, just make sure it's fall themed!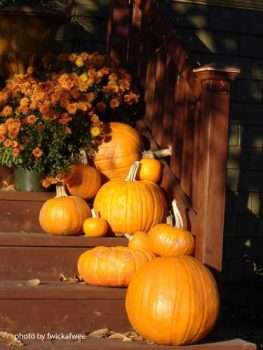 You can't do fall decorations on your porch without pumpkins! Paint, carve, or decorate them however you want—just make sure you include them!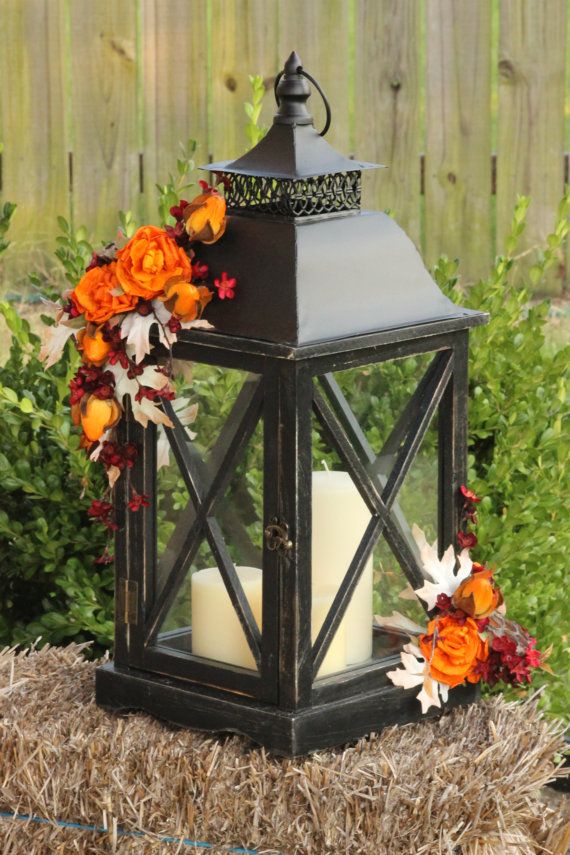 Lanterns are a fun and rustic touch to your porch. They also give you some extra light, which is always good in the fall.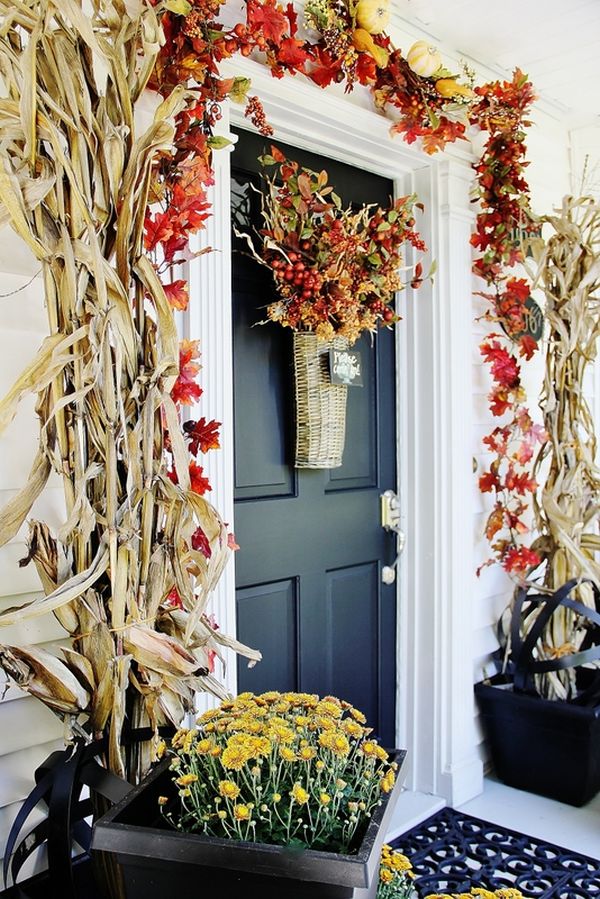 Find some tall corn husks and use them as porch decoration. You can put one on each side of the door to give your guests a nice greeting before coming inside.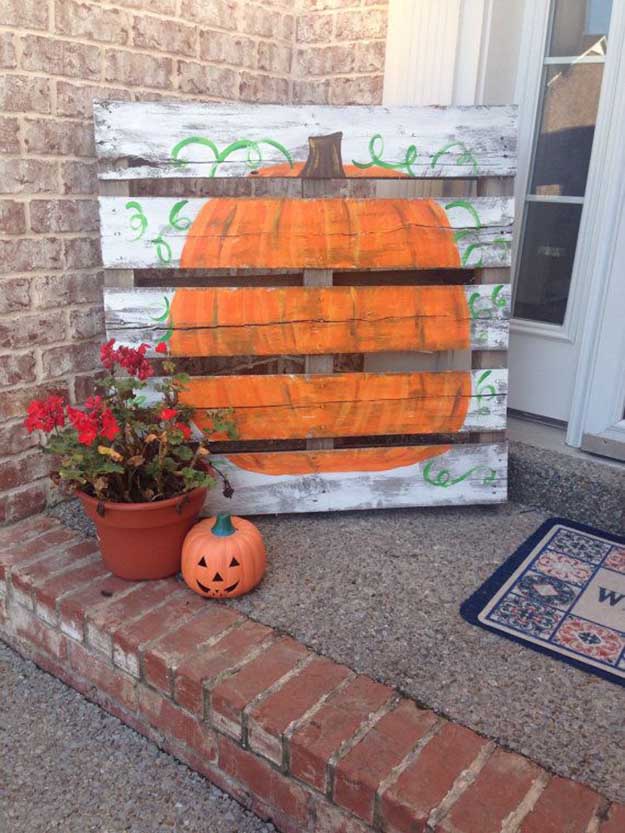 Wooden pallets are a fantastic and rustic decoration that you can use for your porch. Turn them into anything from a sign to a cute basket for décor!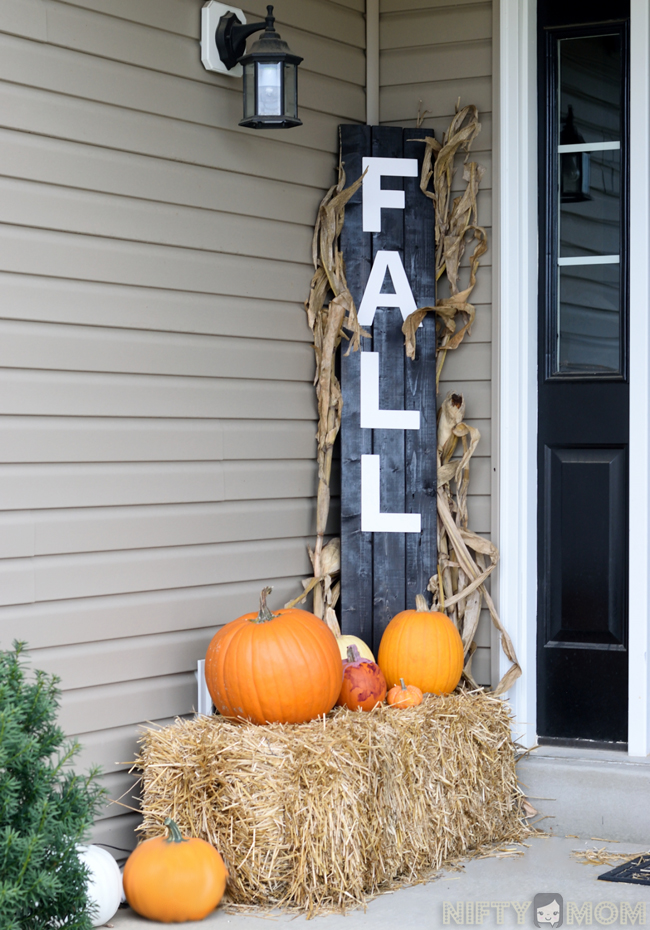 You don't just need pallets to make a sign, though. You can make it out of any material and put any fall design or saying on it. Whatever works best!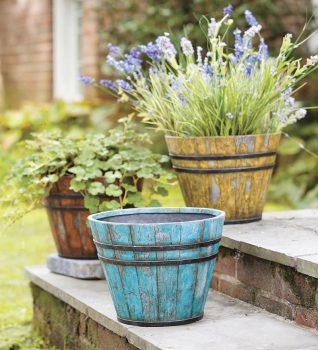 Wooden buckets are so cute and really bring the fall atmosphere to your porch! Add some items inside of it like branches, leaves, hay, or even corn!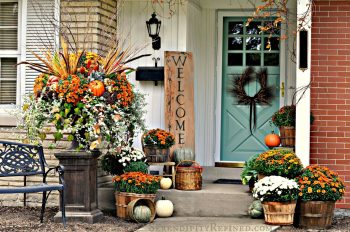 If your yard isn't producing enough fall foliage to your liking, then add some of your own to the porch! You can get pots of fall flowers or even scatter some fall leaves around the floor. Whatever you want!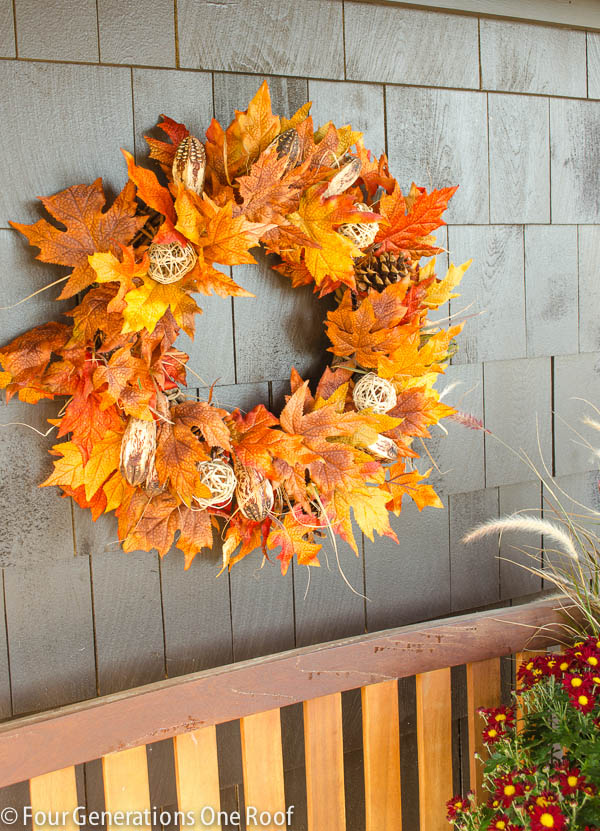 Consider taking those leaves and making a gorgeous fall wreath out of them! You can use real or artificial leaves, but a wreath is a great addition to the porch.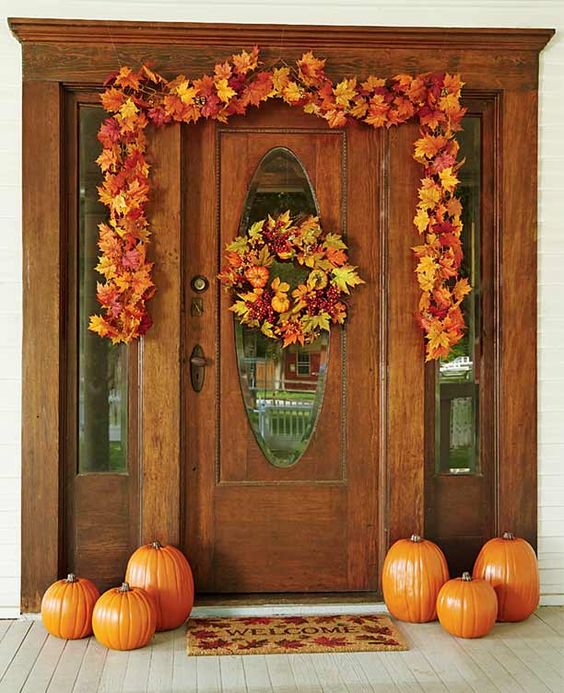 Garlands are also really great for the fall! You can hang them over your door or windows, drape them from the railings, or really anything else you want to do with them!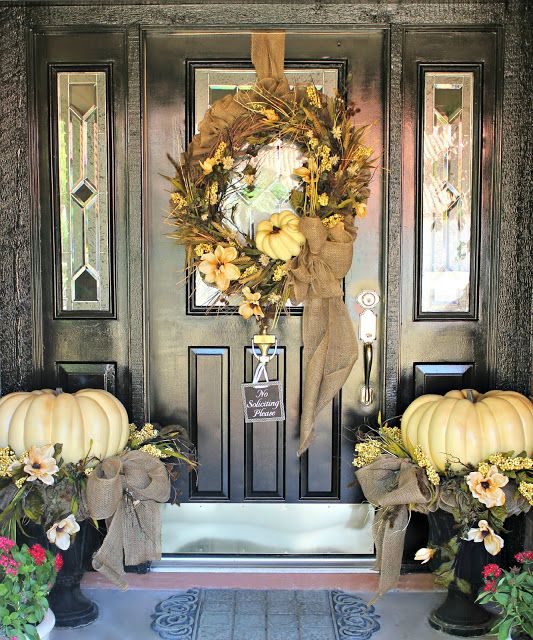 Use burlap on your porch for an extra pop of texture and style! Burlap is such a classic fall material and looks great as accent pieces to anything you might have!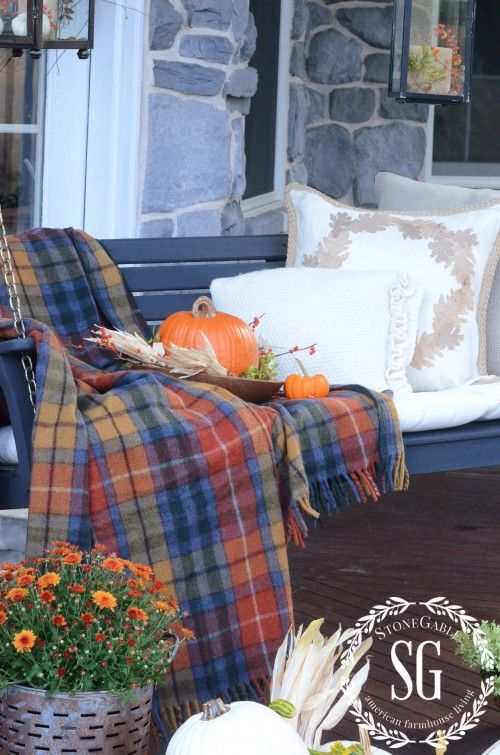 Flannel blankets are a great addition for your porch furniture. You can just drape them over the edge or even just bundled up on top of a hay bale.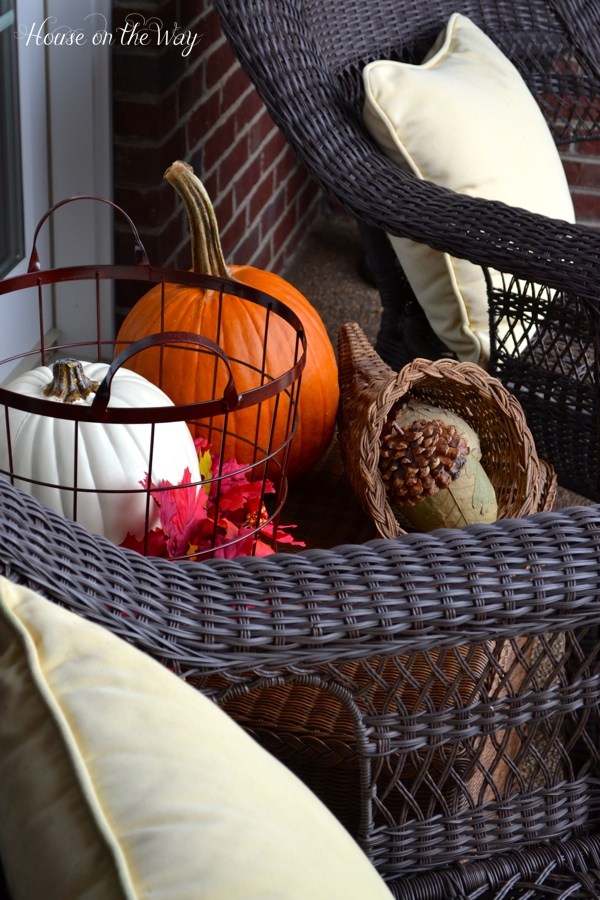 A classic fall object is the cornucopia! Get or make one that you can put near your door or somewhere else on your porch for an elegant added effect.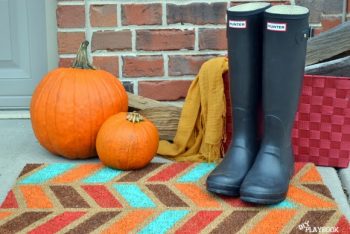 Buy or make your very own fall doormat that can greet your guests every time they come over! There are tons of ideas and styles to choose from, so find one you love!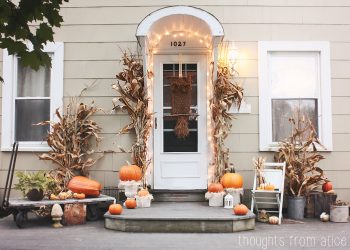 Anything that has a rustic feel to it can go on your porch. As long as it can handle the cold weather and fit on your porch, just add it on there without making too much clutter!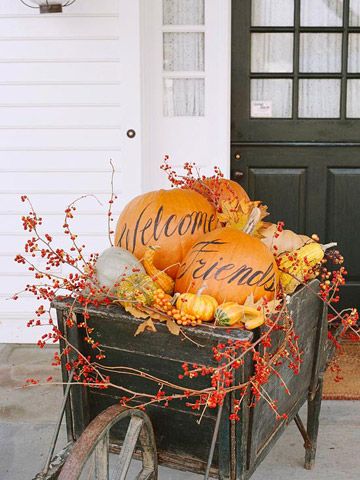 I love wheelbarrows, especially for fall! Get a little mini wheelbarrow and use it as a decoration on your porch! Fill it with bushels of wheat or something else fall-y!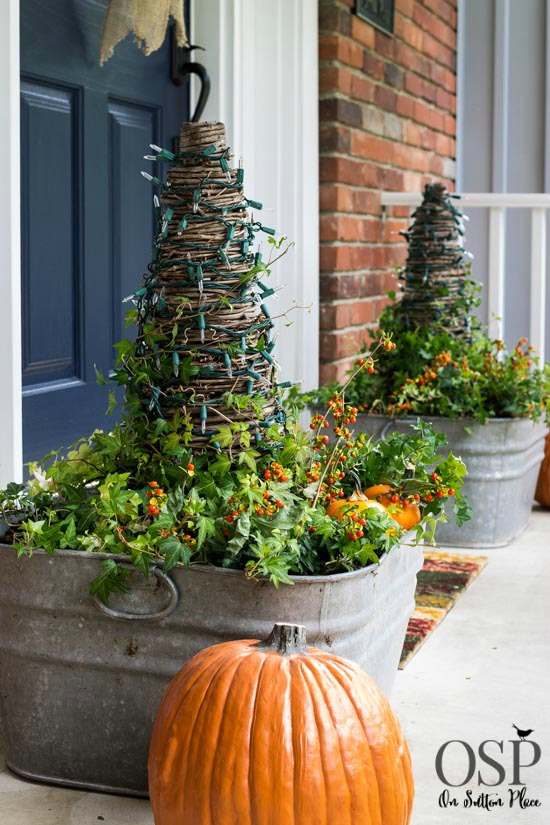 Use galvanized tubs of any size to get a nice nature and metal feel! These especially look great when you add wheat and/or hay to them—the silver and gold color scheme is absolutely fantastic!