A front porch is nice, but it is front porch decor ideas that makes it inviting.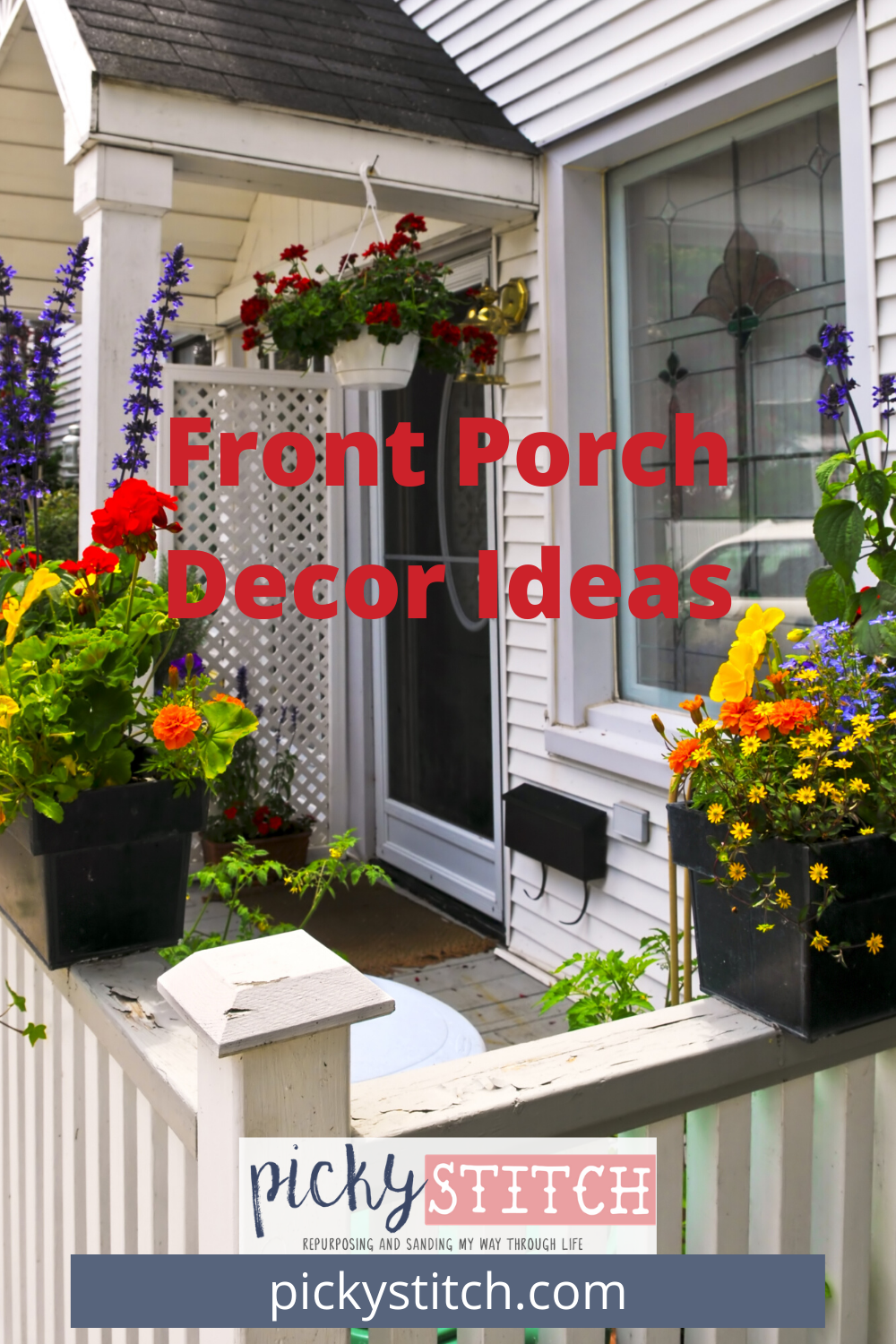 I am a firm believer that every house should have an extravagant front porch. I love those big, southern, wrap-around porches! However, I'm also a firm believer that simply having a porch isn't enough. If your porch is a leaf infested wasteland, your house won't have that welcoming vibe we all strive for. I mean, it's great for Halloween time but that's about it.
Anyway, here are six front porch decor ideas to make your porch anything BUT an unwelcoming wasteland.
Front Porch Decor Ideas
Outdoor Bench/Seating Ideas
If you don't have a ton of space this can be tricky but a bench or even a porch swing will amp up any porch's cozy factor. Plus, what's the use of having the outdoor space if you aren't using it to entertain. Porch furniture is a necessity in my book.
Tons Of Throw Pillows
I mean, all of that furniture needs some kind of an accessory, right? You can buy "weatherproof" pillows (or weatherproof fabric to make pillow covers) just about anywhere. Throw a couple of pillows out on your porch seating and you will instantly feel warm and fuzzy on the inside, and so will any passerby. I promise. It was amazing what a few pillows did to the overall look of my home.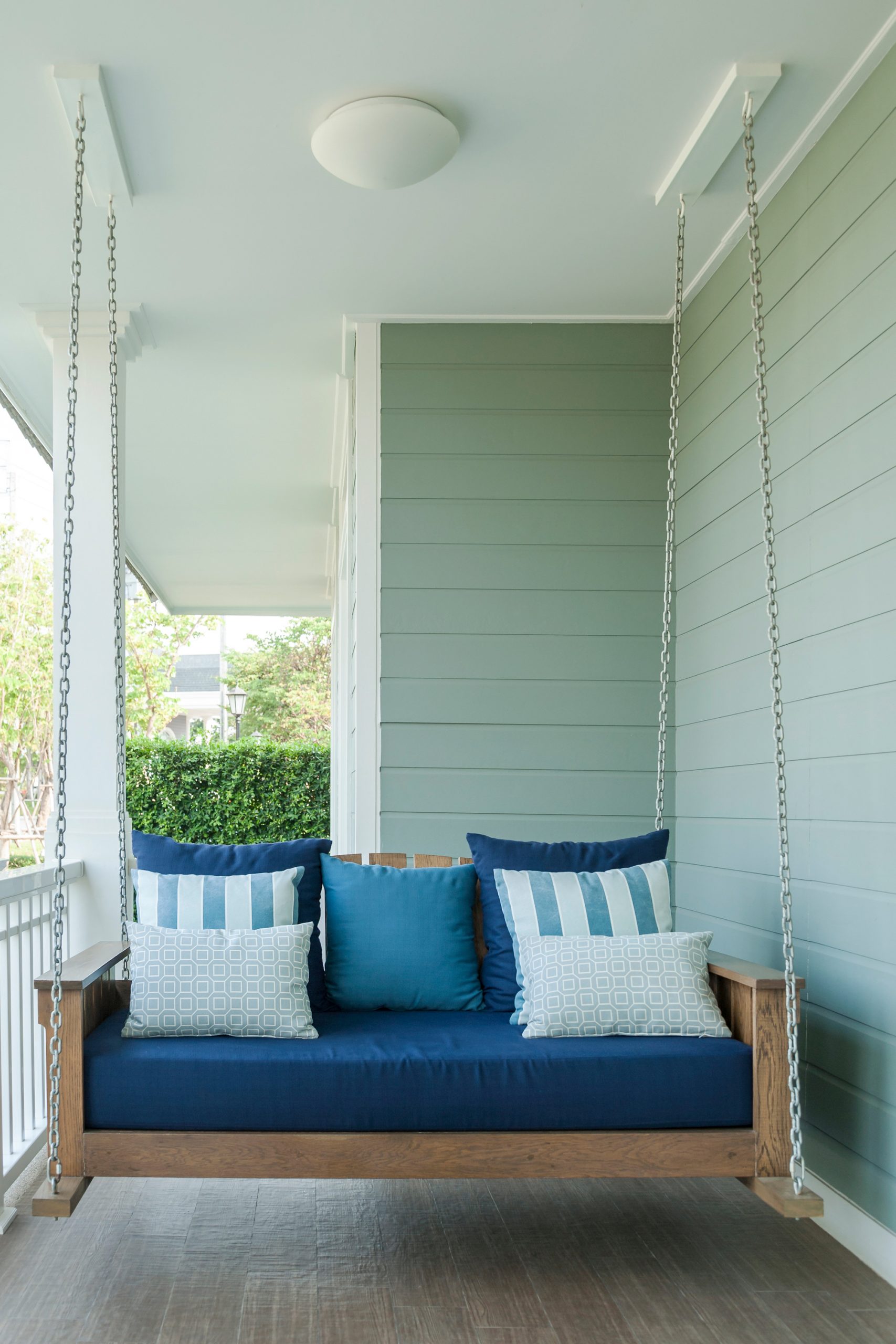 And Even A Rug Or Two
Adding a rug to your front (or back) porch is not only a great way to add a touch of "cozy" but it's also a fabulous way to add personality and flair! I have found some inexpensive outdoor rugs over the years and I switch mine up every now and again. It's also great if you haven't stained your deck (or are looking to protect a new stain) and want to keep things hidden.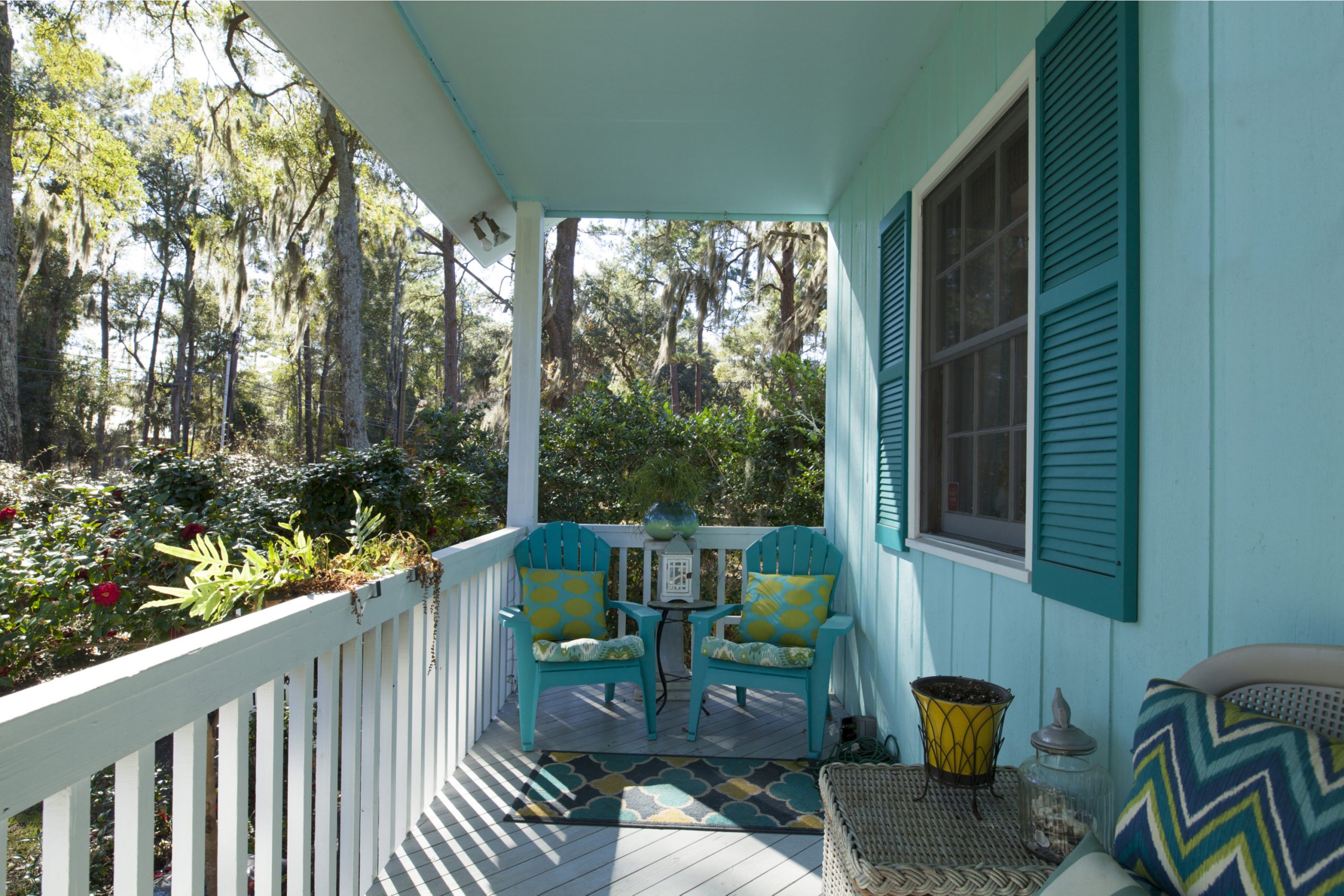 Never Forget A Wreath
Add some serious cozy to your home with a pretty wreath for every holiday. Personally, I love to go loud and bold when picking my wreaths. It adds such style. Boost the overall feel of your porch with this DIY tutorial of mine.

Curb Appeal/Plant Life Is Always Welcome
Whether you use potted flowers, larger shrubs or herbs in a planter box, you will achieve a fuller, friendlier feeling for your porch with the help of some lush, green friends. Full porch planters always keep my spirits up on cloudy days and I hope my neighbors enjoy them too.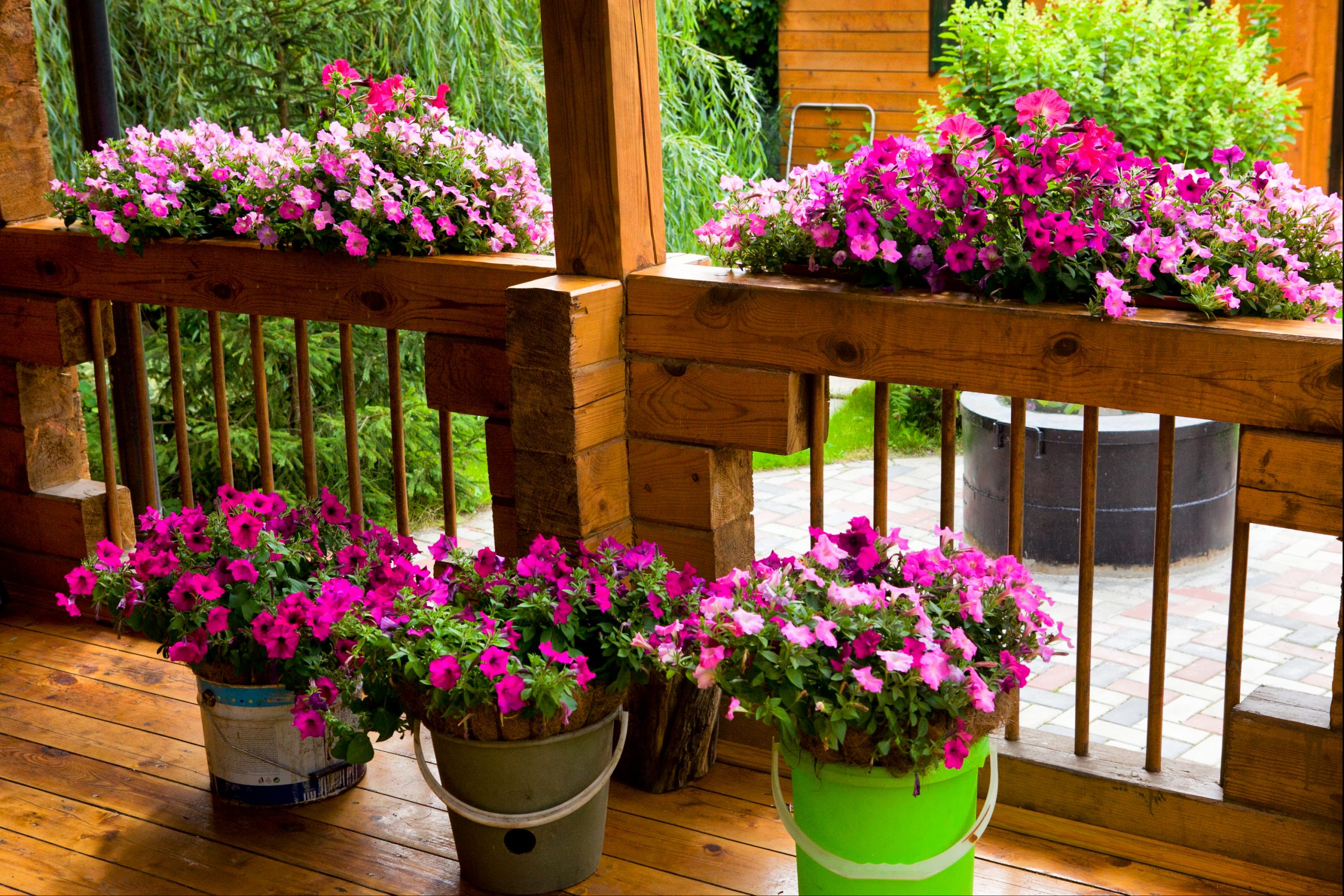 Summer, Spring, Fall, Winter/Seasons
All of my favorite front porch spaces have one thing in common: they all have simple touches of seasonal and holiday decor. No matter the holiday, make sure that you are adding little decorations to your wreath, your planters, or other aspects of your front porch decor. And you don't have to go all out, a little goes a long way when it comes to making your front porch look inviting and ready for the holidays.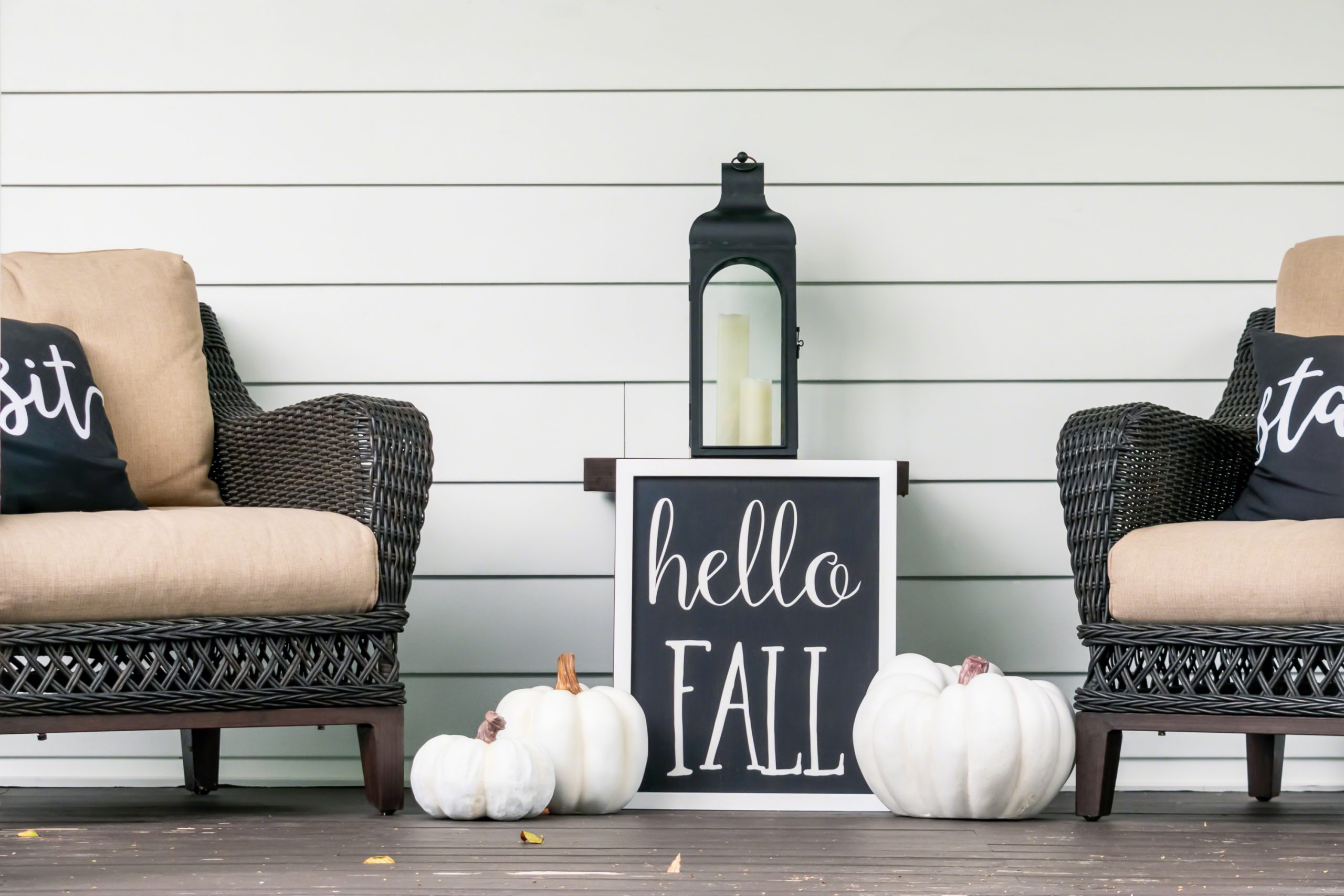 For more holiday porch decor ideas, visit our friends at theholidazecraze.com.