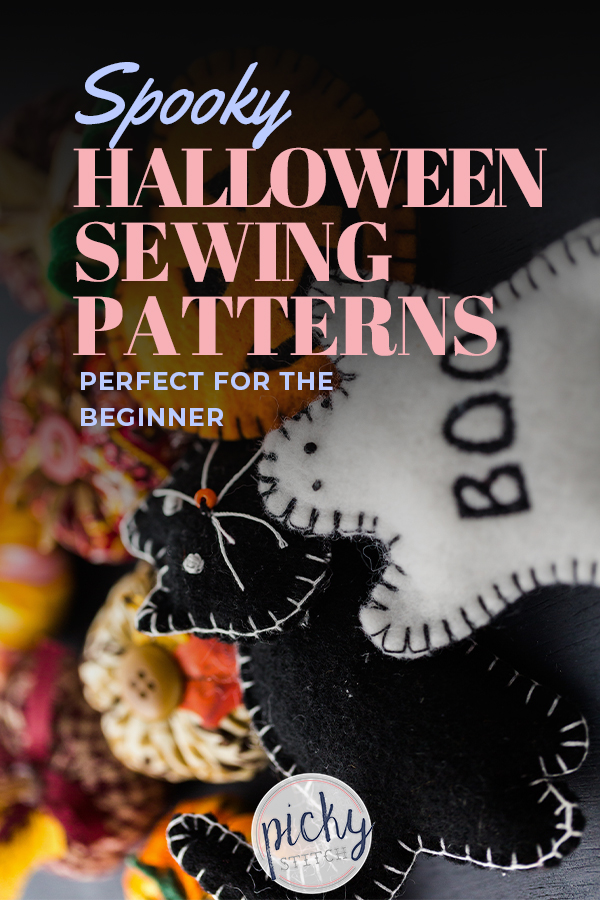 I love a good sewing project! But up until just recently, sewing really hasn't been one of my strong suits. Fortunately, my mother has taught me all of her skills (she's a great sewer) and I'd have to say that I am pretty decent at it! Because of my newfound sewing skills, I wanted to try a few spooky sewing crafts for Halloween. These Halloween sewing patterns are perfect for the beginner, and they're oh so cute. Keep reading for more of my favorite holiday sewing crafts. And as always, comment below and tell me which one your favorite is.
Spooky Halloween Sewing Patterns Perfect For The Beginner
Halloween Rice Packs
Cut out felt fabric with the hand of these patterns from Etsy. Sew up all sides with a thick yarn in a contrasting color, but leave one open for the stuffing.  However, instead of filling them with stuffing, fill them with rice instead. Sew the opening shut, and now you have a handy little rice pack to help keep you warm. Toss it in the microwave for 30 seconds at a time and enjoy the heat on a chilly night or on a sore muscle.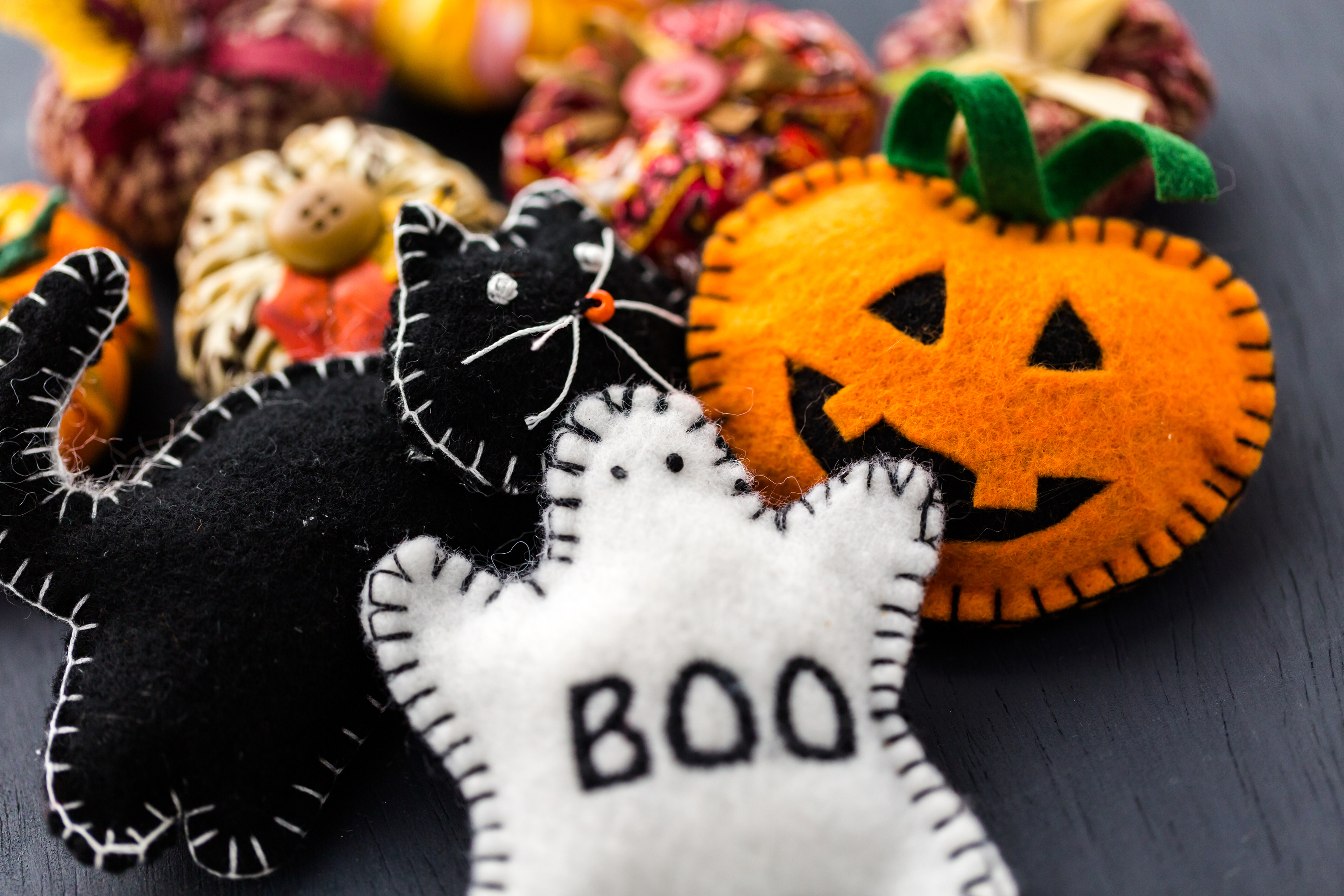 A DIY Costume
Growing up, my Mom would hand-make me elaborate Halloween costumes every year. I was a Spider Witch one year, a figure skater (I even had skates!), and I even was a shark at one point (young me went through a phase). While you don't have to make Halloween costumes quite as elaborate as this, it's always fun to make your own Halloween costume. Check out this post of mine for DIY costumes that can be made in under an hour, I feature a really easy-to-sew cloak that ANYONE can handle!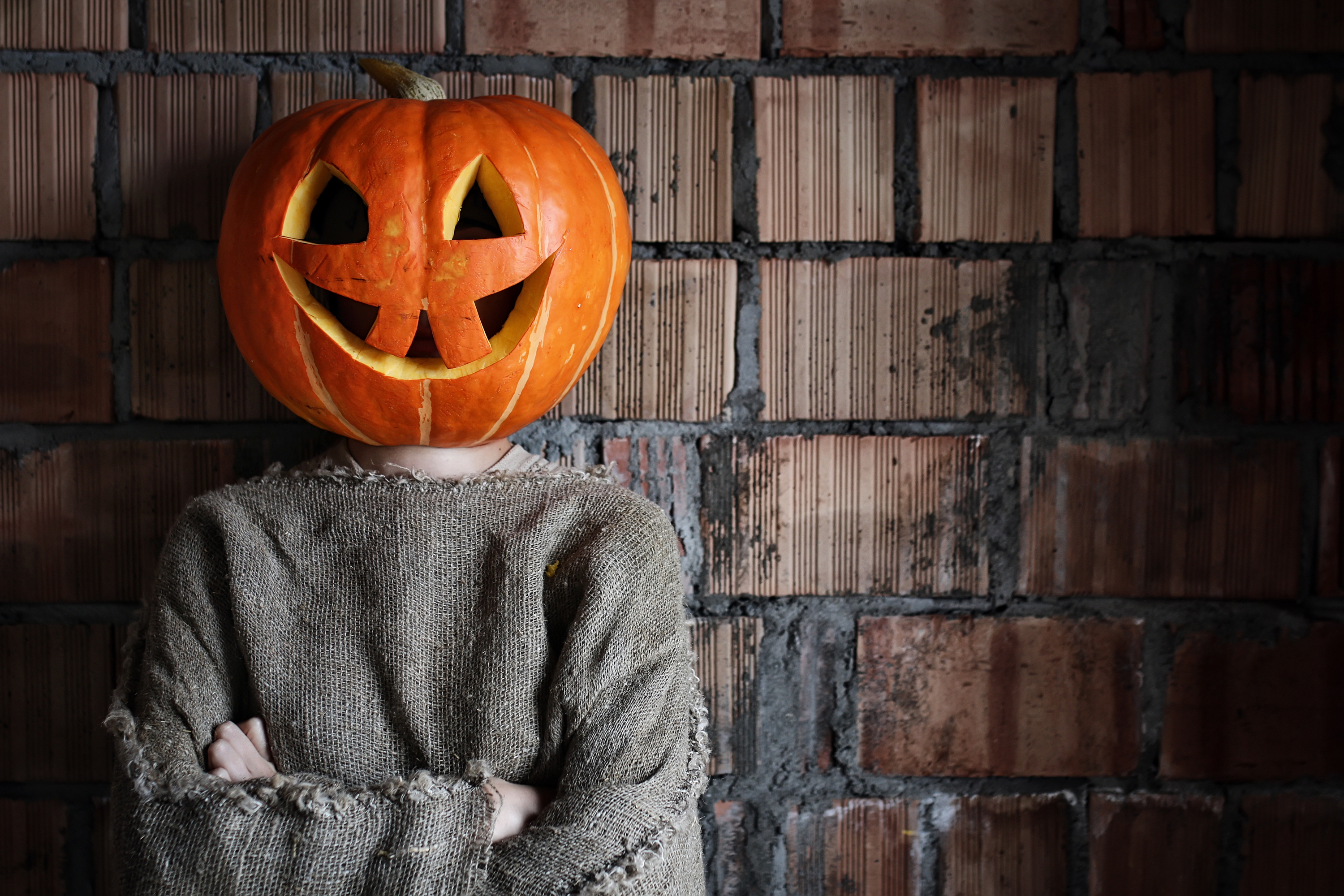 A Halloween Table Runner Or Cloth
It's always fun to set your table festively throughout the holidays, and I like to put a Halloween table cloth or runner on just about every one of my tables. Both are relatively easy to make, and you can follow the same pattern, just adapt it so it fits the size of your table. Naturally, if you want to make a runner you'll need to cut the fabric differently, but you can still hem the edges in the same manner. Use this tutorial to make your own.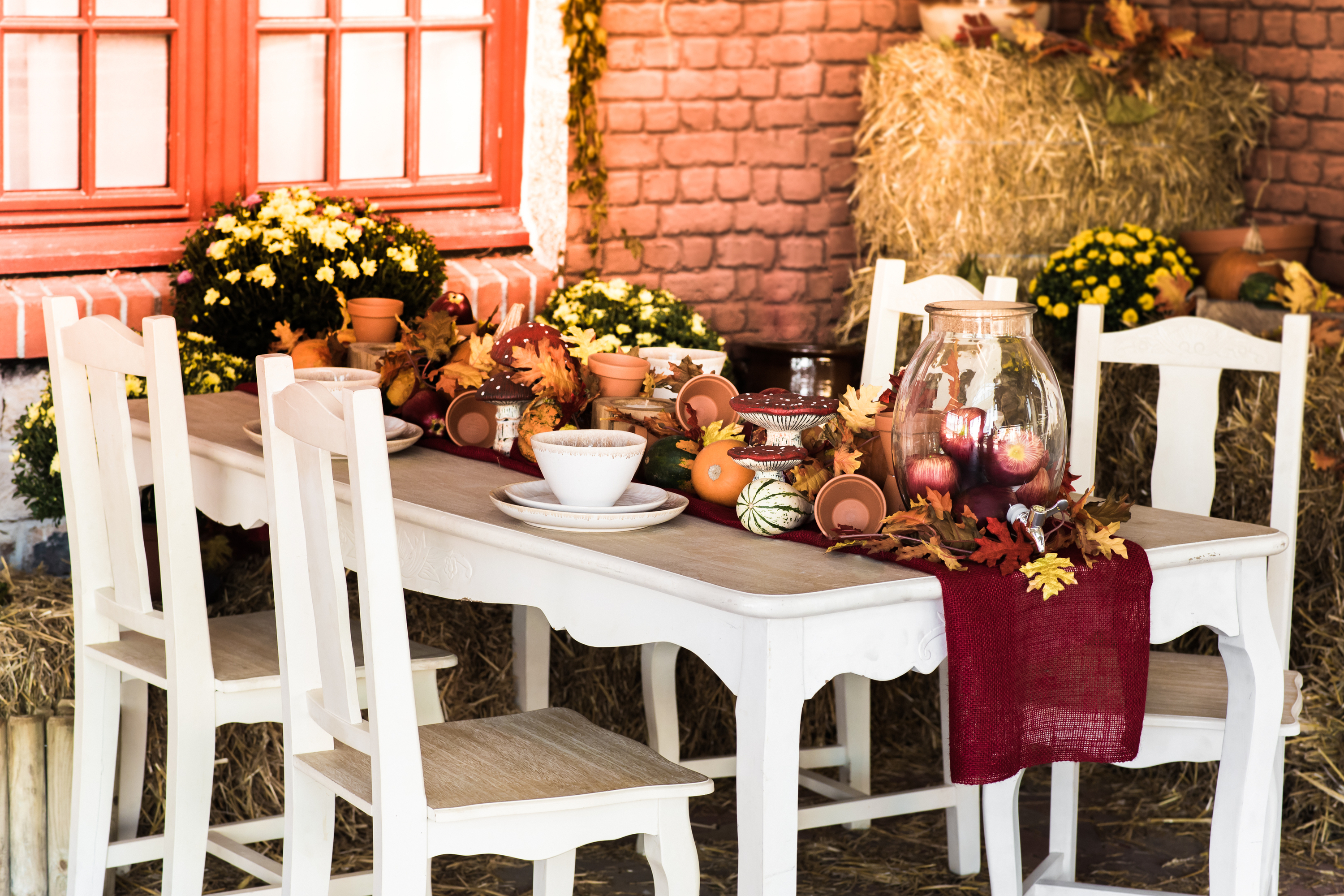 Tote Bag
It can be inefficient to rely on a plastic pumpkin to do your trick-or-treating. They're awkward to carry and they fill up fast! Instead, make a tote bag for your kiddos to take trick or treating, instead. They can sling it over their shoulder and easily stuff it full of the most delicious items. Watch this YouTube video to learn how to make your own tote for Halloween. This is one of my favorite Halloween sewing patterns.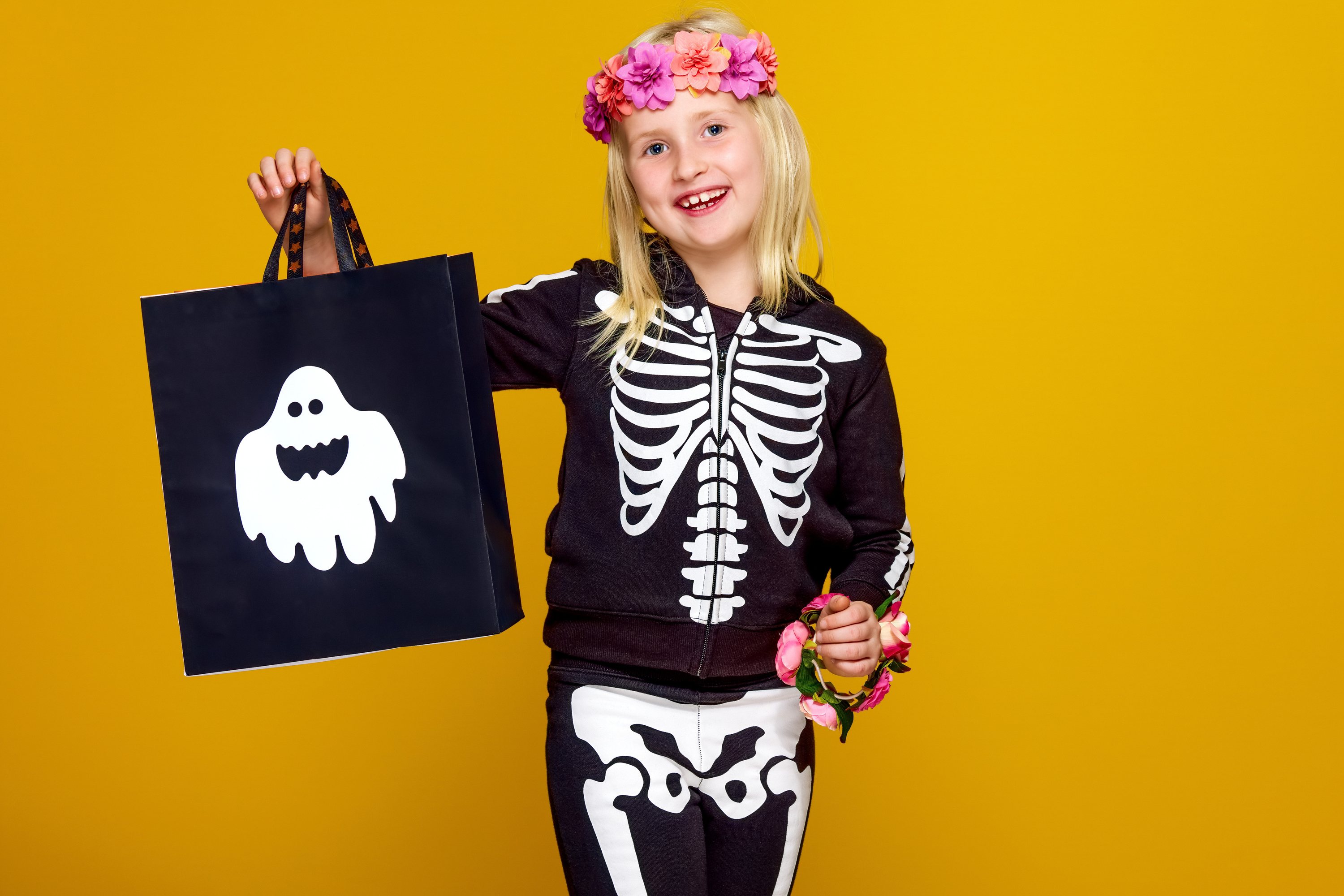 Throw Pillow
Throw pillows set the vibe of any space, even though my husband will try to tell you otherwise. Make your home perfect for Halloween with a set of holiday throw pillows that you made yourself. Use this easy sewing pattern for beginners, and just swap your favorite fabric from Micheals in.